A seed round or an early-stage raise is a significant moment.
It means two things: you have the cash flow needed to pursue your growth plan and you're under pressure from your investors to grow faster.
This usually means hitting your numbers and projections within six to 12 months.
When your company is sitting under the sand of time, it will change the way you hire and leads to one of the most common mistakes: offering a job to someone too soon.
As a founder of a young company, it's easy to get really excited over someone you've met.
You want to bring in people who have the expertise your business lacks and you're under a good deal of pressure to get it done.
Yet, offering up a chance to work by your side before a candidate has even had a chance to fully understand or comprehend your business, the role or functions or financial model, is an easy way to create more stress for your business.
Plus, people lose interest in opportunities because they don't know enough.
So when you have someone you're excited about, place more focus on educating the candidate, first. Here are three ideas to do it right:
1. Get the person interested first.
Once you've found people you want to speak with (see our other post in the founder series here) how do you get them interested in what you're building?
The trick is that most people won't turn down something they thoroughly understand and they're interested.
The challenge is you get so excited about the person potentially joining that you make an offer way before the person really understands your company's growth plan, traction in the market, the role, hiring goals, product road map, and future financing plans.
At Hunt Club, we coach our customers (and follow the process ourselves) to educate candidates to death so, in the chance they join, it's a really smooth transition.
The first thing to do is find out as much as you can about the potential candidate. Get to know them by asking questions about what they do, what they are interested in, what is important to them.
Then take what excites them and align those things with what you're building and always show how your business can offer them a path to growth and their professional development.
Key takeaway: Put the person first. Get to know them before you even get into the minutia about your business and what you are hiring for.
2. Don't go to them directly with an opportunity
Startup hiring requires careful consideration and from the potential candidate as well. From metrics and runway to equity, there's a lot for someone to think about.
Talent, especially passive candidates, aren't interested in direct outreach and aren't taking career advice from people they don't know. They like to make their own decisions and form their own interests on their own terms.
This is why it's so important to give potential candidates a chance to learn about your business over days, weeks and months.
Key takeaway: Think about leveraging essential relationships form people in your network to make this happen.
3. Ask for an introduction
Most people are willing to help, sometimes you just need to ask.
The "ask" is an incredibly powerful thing and when you have someone in mind for a role and don't have a direct relationship, try leveraging your first-degree connections to make connections.
This is one of the many beautiful benefits of network effects. Have someone foster the introduction and be strategic when wanting to connect with candidates.
In your email or phone conversation, instead of making your business the priority, make the request for an introduction about the third-party.
You'd be surprised at how often this step is missed but always include a reason for the introduction and show value for the prospect and to protect your contact's relationship with the person you want to get in touch with.
Key takeaway: Ask for coffee, don't offer a job.
Startups are complex and move fast, growing at a rate that's unorthodox. Taking the time to educate candidates will not only help you hire the talent you need but ensure it's the right talent to move your business forward.
---
Two things to keep in mind as you hire: The best people aren't applying online. They aren't taking career advice from people they don't know. Working with Hunt Club helps you deliver an exceptional candidate experience and access to real relationships built on trust, so you can land top talent over your competition every time.
Find out how we can get you to where you want to go, faster. Contact us at partnerships@huntclub.com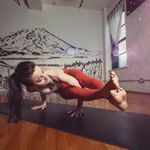 Veronica Feldmeier
---
Stay updated. Subscribe to our blog.