Over the last several years, Miami has developed a well-deserved reputation as a place where startups thrive.
One reason Miami is such a great place to launch a company is that there's a constant influx of people from outside the area bringing innovative ideas and new people to the region. With so many newcomers, Miami is bursting at the seams with entrepreneurial energy.
In 2017, Miami was ranked number one city on the Kauffman Index as the city with the most startup activity, with a density of 107.8 (the number of startups per every 1,000 companies).
Miami tech accelerators
Here are two organizations helping to build these new companies:
The Pareto Fellowship
This year, Shutterstock founder and executive chairman John Oringer and Goody Gifting CEO Edward Lando created The Pareto Fellowship to help fuel the Miami startup ecosphere.
This is a new five-day coaching and mentorship program for entrepreneurs focused on building technology companies. It gives participants the chance to work closely with investors and other startup founders.
Jon Oringer had this to say about the initiative:
"We created Pareto Holdings and our fellowship program with the goal of bringing more opportunities to new or aspiring founders in growing tech hubs like Miami. There really are no limitations—we may find 10 people to execute on their ideas or ours, or companies and founders that we want to back and support, but it could be more. We are really excited to extend this opportunity to help build world-changing companies, with an incredible group of experienced executive leaders to help these entrepreneurs through their journey and a splash of sunshine."
Pareto Holdings has invested in 100 tech companies, including those in the fintech, eCommerce, and telemedicine sectors. It's expected to make another 100 by the end of this year.
FAU Tech Runway
Florida Atlantic University Tech Runway is a public-private partnership that serves as a hub to accelerate technology development and incubate startups. Their 28,000-square-foot collaborative workspace gives founders a place to build their companies.
7 Miami startups you need to follow in 2021
Palette Labs, Inc.
Palette Labs is partnering with food influencers to bring their most inspired recipes and the ingredients to make them to the front doors of fans who want to make those dishes. If a customer doesn't feel like cooking, they might be able to order the meal pre-made.
For example, say you saw your favorite chef preparing a 15-minute vegetable and tofu stir fry on the Food Network. You could just order this dish (or the ingredients for it) through the Palette Company's mobile app. If you join the startup as a food influencer, you'll receive a share of the profits every time someone orders what you're cooking.
Although the enterprise isn't up and running yet, you can get early access by checking out their website.
Moda Design District
Moda Design District is a fashion website that combines eCommerce, a gallery, and a marketplace all in one easy-to-use platform.
Buyers can find unique and authentic fashions they can't find anywhere else. The interface is intuitive, and the fees are reasonable.
Sasha Jovicic founded the company because she wanted to allow fashion designers to show off and sell their designs. This company differentiates itself from most other fashion enterprises because it wants to celebrate and support designers worldwide instead of just making a fast buck.
The platform offers independent fashion designers a chance to develop their brands and showcase their creations. This gives designers a broad audience outside their home countries.
Propzie
Propzie bills itself as a "home operating system for residents and landlords." Here's what they say on their website:
"Combining flexible lease automation and hotel-like hospitality services allows us to automate your property and reinvent a modern living lifestyle for this new era."
Propzie automates the entire property rental process, saving owners time, money, and endless aggravation. The enterprise also takes care of cleaning, property maintenance and repair, and laundry. The company endeavors to provide renters with a five-star experience akin to the finest hotels.
Propzie was founded by Felipe Hofstatter, Erick Sasse, Daniel Detoni, and Yari Carrizo.
The RiceApp
The RiceApp is a POS and management system that reduces operating costs by making dining establishments more efficient. Customers use the RiceApp to browse virtual menus, find participating restaurants, order a meal, and pay.
It even lets users split a check. What makes the Rice App different is that all of this is done at a table without involving a server, which makes social distancing a lot easier.
The RiceApp was founded by Carlos Emilio Gonzalez, Flavio Icaza, and Maria Jose Velazquez.
MMM
MMM stands for "Midtown Miami Magazine" and is an online travel agency that curates the best food, businesses, activities, and events in Miami neighborhoods. Dimarco Barea, the founder, is passionate about his mission to boost Miami's reputation and economy.
This unique social media and local experience discovery app let tourists and locals find exciting things to do in regions they live in or want to visit. The app uses GPS settings to offer customized experiences using the software's proprietary algorithm.
Barea had this to say about his company:
"Miami is no longer just a vacation-only destination. We are turning into a cultural and globally competitive city. Our MMM app is the ultimate way anybody in the City of Miami can discover who they are by discovering the amazing people, places, and experiences available around town."
The app is free for all users and is available on the App Store and Google Play, and business owners can get featured on the app for $50 a month. In addition, the company plans to expand to other markets, including New York, Austin, Los Angeles, and Detroit.
CarJoe
CarJoe was started by Rodis Alvarez, who wanted to make it easier for customers to get their automobiles serviced. The company knows how anxiety-inducing it can be to sit around in an auto repair shop's waiting room while your car is getting fixed.
You don't have to do that anymore, at least if you get one of the services offered by CarJoe. It's easy to schedule an appointment through their customer portal.
After you do that, the business sends a technician to your home or place of employment to change your oil, repair dents, or change your tires. In addition, they can also give your car an inspection sticker or wash your automobile.
Gaming Frog
Juan Duque and Lucas Romero are the founders of Gaming Frog, an eSports tournament platform. Competitors can double their cash in head-to-head matches or win up to ten times the amount they bet on multiplayer tournaments.
The company's first tournament had an audience of over 300,000, which blew the founders away. Tournament participants have their funds and winnings instantly deposited. Because some of these platforms are rife with cheating, Gaming Frog found a way to solve that problem. It involves using AI to figure out outcomes of matches instead of relying on users to say who won.
The co-founders met while having marathon "Call of Duty: Modern Warfare 2" gaming sessions, which ended up being a startup boot camp of sorts. The idea for Gaming Frog was birthed from those sessions.
The duo started playing for cash by betting against each other. But, unfortunately, the loser didn't always pay the winner. Duque put it this way: "We thought that there had to be millions of other players with the same problem."
They decided to devise a platform that allowed gamers to play for cold hard cash. They also set it up so that nobody would get swindled through failure to pay up.
The platform takes a 10% cut of match played, and players can choose between Madden 21 or FIFA 21 on PlayStation or Xbox One. The company hopes to expand to Call of Duty and League of Legends.
Duque and Romero are also planning to launch Gaming Frog Gold, which gives users premium features like merchandise discounts and same-day withdrawals for a monthly fee.
Rhys Williams, Associate Vice President at Florida Atlantic University and Managing Director of the FAU Tech Runway Investor Network, had this to say when he saw what the trio was up to:
"From the very first conversation I ever had with the Gaming Frog co-founders, I was uniquely impressed with their vision for where the gaming space was headed. I was also blown away by their irresistible determination to WIN, to build Gaming Frog into a significant part of the landscape occupied by the gaming community."
Williams was instrumental in getting the company into the Tech Runway accelerator at the University. 500 Startups' Miami Growth Program also helped with its development. It did this by helping the startup to double its user base in three weeks when it revamped its growth and marketing strategies.
Chart your course to startup success
Whether your startup is in Miami or Memphis, Hunt Club can help you hire the team members you need to scale your company. Our network of over 10,000 subject matter experts and five million passive candidates makes the hiring process easy.
We offer three different service tiers. Pipeline Search lets you build a robust talent pipeline so that you have a shortlist of candidates available when you need them.
Executive Search finds you top-tier talent recommended by leaders in your field. There's also Alliance Search, if you want us to take the recruitment process entirely off your hands.
Get started today!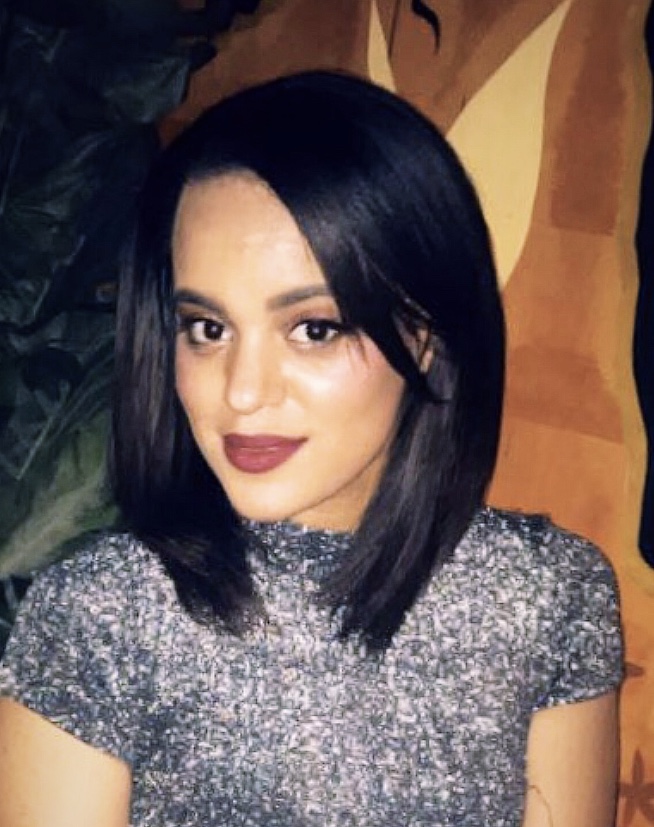 Erika Giles
---
Stay updated. Subscribe to our blog.