You've launched your startup, found the perfect office space, and successfully hired your first round of employees. But now you're ready to hire more, and the office is starting to feel crowded.
Is a crowded office a problem? Apart from the health concerns, a 2018 study by Udemy found that a crowded office can also be one of the top contributors to distraction at work. On the flip side, in 2021 and beyond, most people want to move back to the office in some capacity.
As a startup, you can take a few key steps to help maximize your office space and minimize distractions for your workers.
Importance of having office space
By early 2021, most employers agreed that remote work could be a successful strategy for productivity. At the same time, studies have shown that shared office space is key to collaboration and team morale.
Having an office space is critical for team building, developing your company culture, and having a central place for important internal and external meetings.
But what exactly should an office space include?
Let's look at the most critical types of office space employees need – that benefit both the individual and the organization.
Open, collaborative space
Open office space was all the rage in the early days of the Silicon Valley boom. Although some experts started to question the value of these highly distracting spaces, they still provide some profound benefits.
These spaces increase collaboration and creativity. Modern offices designed with fewer barriers create a democratic workplace, which increases creativity and innovation among workers.
Cut down on clutter, bring in some plants, and save space by cutting down on barriers in your office.
Individual or "detox" space
While the office is a perfect place for large meetings and collaborative work, you should also ensure you have some quiet spaces. You'll need smaller rooms for private offices that allow for smaller, private meetings. You'll also need quiet spaces for employees to get more focused work done during the day.
Having a quiet place to work for a few hours can make a huge difference for employees' mental health and managing stress. We all need privacy from time to time, and the introverts among us may need a lot of it!
Most experts agree that a productive office should allow for both the collaborative and the individual space.
Pros and cons of having office space
Now that we've reviewed some of the critical elements of successful office space, let's get into the nitty-gritty – pros and cons. Understanding both the benefits and drawbacks of an office space can help you design an office that works. As many of us move to a hybrid work model, knowing the pros and cons of office space vs. remote work can help you plan for the future.
Pro: The importance of community building
As human beings, we need face-to-face contact to build bonds with each other. While we've all gotten good at Zoom meetings and Slack projects, having time in person is a whole different ball game.
Most experts emphasize the need for occasional face-to-face time to ensure you're building teamwork. A successful company relies on its employees feeling engaged and part of the company culture. Healthy culture leads to more innovation, creativity, and productivity. It also helps you retain talent.
As we move back into our office spaces, the shared office will be crucial for building company culture and reestablishing a sense of community.
Pro: Coworking spaces
Especially for startups, renting coworking spaces can be a massive benefit for productivity and cost savings. Here are a few scenarios where you may want to consider a coworking space.
If you still have a reasonably small staff and aren't ready to rent a big space, try a coworking space like WeWork or others. They provide everything you need, are often cheaper than traditional spaces, and allow you to network with other companies.
Suppose you have an office space but your team lives across the state, country, or even globe. Coworking spaces can work as smaller hubs near remote workers. They can choose to come in some days of the week to blend collaborative time with their remote work.
Con: Remote work is popular – and it works!
The biggest argument against an office space is the success of remote work. While not all job types can work remotely, about a third of the workforce can work remotely. In 2021, most employees who can work remotely reported that they wanted to continue in some capacity.
A few benefits of remote work include:
Productivity - Remote workers are 35-40% more productive than those working exclusively in an office.
Savings - Organizations save money on renting office space.
Employee Retention - More flexibility leads to higher employee satisfaction.
Lower Absenteeism - When people can work remotely, problems that lead to absenteeism don't get in the way. These issues might include childcare, home improvement issues, and even traffic.
Storage versus workspace
So, if remote work is so popular, and office spaces can be distracting -- how do you ensure you can fix a crowded office? The key is to think in terms of storage space vs. workspace. If the office space is for collaboration and creativity, it should not just become a glorified storage space for you or your employees.
Clutter is one of the top contributors to workplace stress, distraction, and decreased productivity. Offices can become cluttered quickly without us even noticing at first. So how to streamline your office space and maximize it for worker productivity? Try these tips in your office.
Minimize distractions
Clutter is a thing of the past. We've all learned how to "Marie Kondo" our homes and offices. Minimalist design wins over maximalist in the modern office.
So, to counterbalance the effects of a crowded office, make sure that stuff isn't causing the crowding. You want room for people, so make sure you don't have too much stuff – like extra chairs, tables, boxes, paper, or marketing materials. It may be worth renting out storage space just for all of that.
Distractions also come in the form of noise, cluttered visual lines, and cluttered desks. Help your employees minimize these sensory distractions by giving them their own storage space on site and prioritizing private areas for focused work.
Streamline your office layout
"Dense" space leads to workplace stress and decreased productivity. You should carefully plan your office layout so that people aren't always looking at a crowded office. As outlined above, ensure that you properly store things in storage space instead of leaving them out around the office.
But the layout of your office matters, too. Position desks so that they face windows or open spaces. Never put two desks face to face.
Set up barriers throughout your office, but be sure to leave some spaces open. Glass separators help create a sense of openness and light, but remember, they can also increase stress as people never feel any sense of privacy.
All but the essential has to go!
Remember that your office space should focus on building company culture and creating collaborative experiences. People don't want to come into the office and feel overstimulated or waste their time.
It's great to have benefits like vending machines, kitchens, sports tables, or lounge areas. But, particularly as a startup, you need to consider if this is just crowding your space more. You may be paying an arm and a leg to create the most trick-out space, but employees may not be using those perks as much as you thought.
Most startups fail because they overspend. Think of cost-effective and practical ways to show your employees want them to flourish. Ask them what matters most to them and focus on those essential benefits instead of spending on a foosball table no one wants.
Problems faced in crowded offices
The main issue with a crowded office is distraction and low productivity. You also may find you don't feel like you have room to grow. That's not what you want with your startup!
Use these tried and true tips to help maximize your space, eliminate distractions, and prepare for the next growth phase. You can fix an overcrowded office and keep your employees engaged and productive at the same time.
Once you've dealt with your crowded office, you'll be ready to hire your next round of talent. That part is easy with tools like Hunt Club that help power up a recruitment pipeline. Hunt Club leverages its base of over 10,000 subject matter experts and plugs you into a network of high-quality referrals and pre-vetted talent.
With over five million candidates searching for jobs through this network, Hunt Club provides a new way to hire.
Sign up with Hunt Club today to start your recruitment process.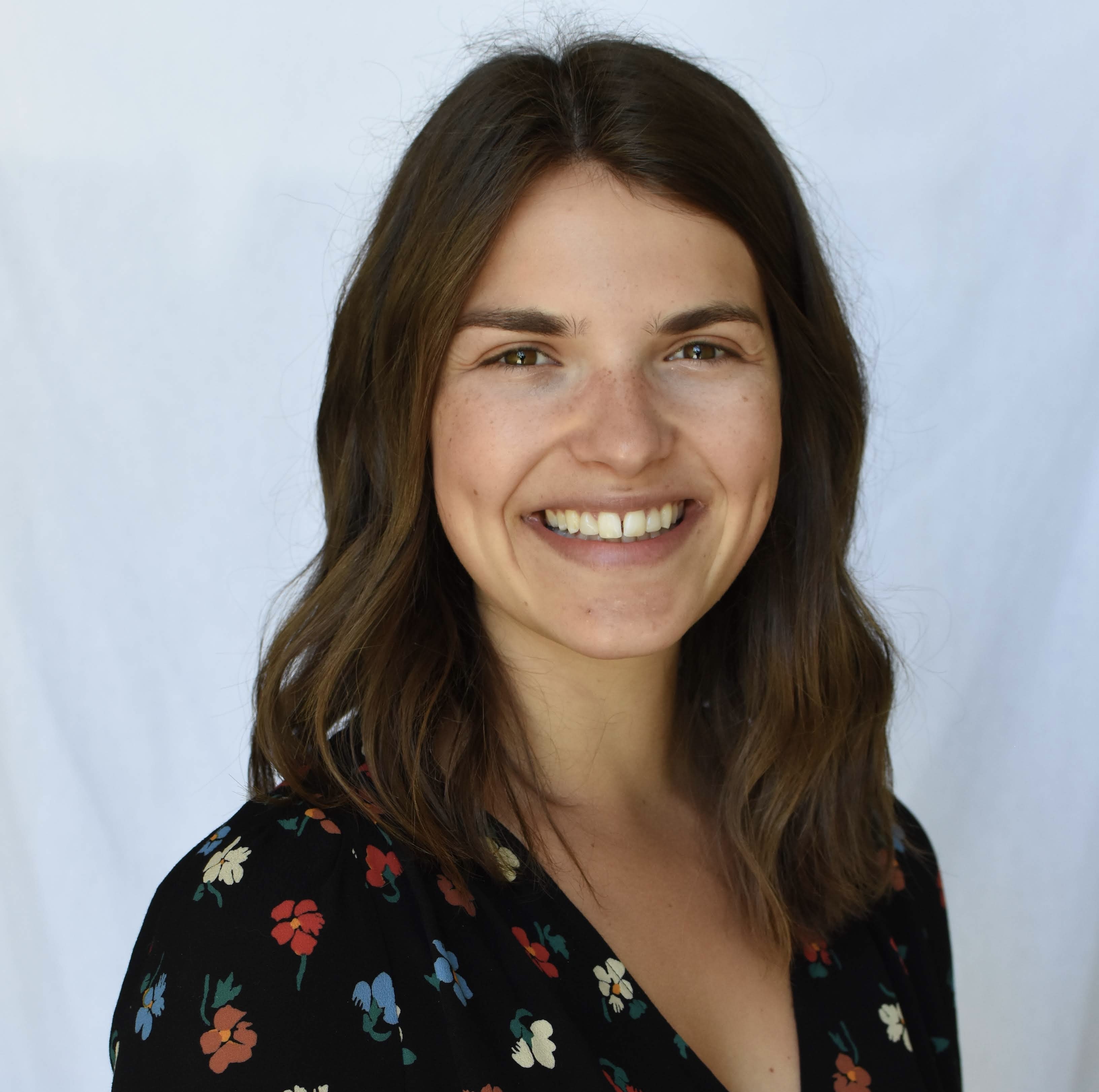 Kristin Bachman
---
Stay updated. Subscribe to our blog.