For the last four decades, San Francisco has been home to vibrant young startups that have infused the entire city with their entrepreneurial enthusiasm, and the excitement is palpable to those entering the locale for the first time.
San Francisco has hundreds of early-stage companies, with plenty of world-class venture capitalists and first-rate accelerators fueling their stratospheric rise.
Hot San Francisco startup trends
Currently, the San Francisco biotech sector has over 200 companies, making it the largest cluster of this particular industry in the world. This trend will likely only get hotter as DNA testing continues to become more mainstream, so keep an eye out for San Francisco startups to take advantage of this trend in coming years.
Nebula Genomics is one of these companies. This enterprise can read your entire genome at an affordable price point. The technology shows promise in healthcare applications such as nutrition recommendations based on your DNA or skincare products formulated from your unique DNA fingerprint.
Another sizzling hot startup trend in San Francisco is sustainable finance - which focuses on the effect of our financial activity and investments on the environment. This is a $30 billion industry that's booming, with these companies redefining the definition of Return on Investment (ROI) to mean something more than just a financial bottom line.
In November of this year, there will be a gathering of ecological investors in San Francisco which aims to facilitate connection and promote environmental responsibility. That all goes to say that some pretty exciting trends are sweeping San Fran - let's take a look at some of the startup players.
8 San Francisco startups that are changing the game
Bond
Roy Ng, the founder of Bond, created the startup on the premise that tech companies can create successful fintech products.
With co-founders Yan Wu and Matt Bradley, Ng built a company that helps businesses create bespoke financial products with specific features to appeal directly to their customer bases.
Bond's platform makes it easy for companies to develop technology that quickly integrates with banks, allowing non-financial enterprises to offer financial products such as debit and credit cards.
Bond's proprietary technology allows companies to seamlessly integrate with dozens of banks all at once, meaning that enterprises won't have to rely on a single banking partner.
What's more, Ng wants Bond to help increase banking system access for underserved population segments, including Black Americans.
In July of this year, the enterprise raised $32 million. The Series A round was led by Coatue, which also backed banking firm Chime and grocery delivery service Instacart. Existing seed investor Canaan also joined the round, as did Goldman Sachs and Mastercard.
Hipcamp
Hipcamp is like Airbnb for campers - it's a platform that connects hosts with camping enthusiasts all over the US. Hosts can list a site, and campers can browse to find places they want to try out.
Founders Alyssa Ravasio and Eric Bach created the site which includes offerings such as farms, ranches, and nature preserves. During the pandemic, wineries got a lot of bookings because their regular business operations were shut down.
Camping is compatible with COVID-19 restrictions if there's plenty of space to spread out and bathroom facilities are regularly cleaned. For densely populated campgrounds, that's been a considerable challenge.
Winery owners are keeping the number of campsites low, so there's plenty of social distancing "People are looking for the opposite of being locked in an apartment," said Ravasio. "They don't want to go to hotels; they don't want to go to airports. They want to stay safe."
Hipcamp takes a 20% commission on each transaction along with a nominal booking fee. To date, the company has raised $50 million in venture capital funding.
Labelbox
Computer vision technology is breaking new ground with various applications such as making mammograms cheaper and more widely available, diagnosing plant diseases before they have a chance to damage crops, and using machine learning to find if there's life in outer space - just to name a few.
Labelbox, a manufacturer of computer vision tools, wants to help companies fully realize the endless possibilities of the technology.
Last year, the organization became one of the few artificial intelligence companies to be awarded a contract from the Department of Defense. Labelbox believes that technology enterprises have a responsibility to help the US maintain its keen technological advantage, and the partnership with the government is proof of that.
The company's software platform allows data scientists to manage the myriad of digital information used to train supervised-learning models. Supervised learning is a kind of artificial intelligence that uses labeled data to train algorithms in images, text, video, or audio. For example, a system trained in the technology can pick out missile launchers in photos it has never seen before.
Labelbox counts Airbus, Hitachi, and Bayer among its customers. Investors include Andreessen Horowitz, Gradient Ventures, First Round Capital, and Kleiner Perkins.
Nightfall
In 2020, the average cost of compromised data was $3.86 million, and 2,013 data breaches occurred in 2019 alone.
Nightfall, the first cloud-native data loss prevention platform, wants to do something about that.
Using machine learning and natural language processing to protect sensitive data across SaaS and data infrastructure, Nightfall provides continuous protection for cloud services like GitHub, Slack, and AWS.
These days, mission-critical business data is spread across a disparate set of cloud systems. This can lead to security headaches for IT departments because of data leakage and the subsequent risk of compliance infractions.
Chief Technology Officer Rohan Sathe had this to say: "Nightfall acts as a continuous shield, providing administrators the option of manually taking action on the data, leveraging automated workflows to prevent data loss, or classifying data historically for compliance."
The company launched in 2019 with $20.3 million in funding. Bain Capital Ventures and Venrock led the initial round.
Span
Span makes rooftop solar inverters and EV chargers that can be controlled via a smartphone.
However, the most crucial technology the company manufactures is behind-the-meter batteries, which store the electricity generated by solar power systems.
Span founder Arch Rao used to be Tesla Energy's head of product, where he oversaw the development of the enterprise's Powerwall home energy storage system.
In Hawaii, one of the two markets currently being targeted by the company is rooftop solar regulations, meaning that self-storage can be a better economic choice than exporting electricity to the grid.
In California, homeowners who store their surplus electricity generated by solar power enjoy significant rebates. This is a savvy move for customers in danger of having their power shut off by electric companies trying to ensure that their grids don't inadvertently cause a wildfire.
"We're going to work actively to get as many storage systems deployed as we can before the fire season begins," Rao said.
Last year, the company raised $10.2 million in a Series A round.
Sisu
Sisu uses the massive amounts of information available within its customers' data warehouses to help them make better decisions.
Peter Bailis, Stanford Assistant Professor of Computer Science, founded Sisu in 2018.
Sisu monitors critical metrics like retention, revenue, and churn. It then correlates these measurements to factors such as user demographics, campaigns, and acquisition channels. Sisu identifies what's driving change in these interrelationships. To do that, it combines statistical analysis and machine learning to provide actionable insights about these metrics.
The software also diagnoses the results of A/B and other group comparison testing. In 2019, the company raised $52.5 million in a Series B round.
Sift
Founded by Brandon Ballinger and Jason Tan, Sift offers end-to-end fraud prevention so that businesses don't have to worry about security as they grow their companies and maximize their ROI.
Many companies such as Zillow, Airbnb, and Twitter rely on the company to prevent fraud and abuse before it can happen. The platform is extensively customizable so that each enterprise that uses Sift can tailor their solution to the kinds of risk they're susceptible to.
Since its inception, the company has raised $106.6 million in venture capital funding.
Branch International
Branch International is a fintech company that leverages the power of technology to reduce the cost of delivering financial services in emerging markets.
This allows people who could never historically get credit to obtain fast and affordable loans. The company's secret is that it assesses creditworthiness by using smartphone data instead of traditional methods.
Branch has been rapidly expanding into geographical areas where the average borrower might not have a credit history or even a bank account. It now operates in countries such as Kenya, Nigeria, and Brazil.
In Nigeria, the app offers a 20% investment yield, which is the highest in Nigeria for a finance app. Nigerians can also get unlimited money transfers at no cost, and instant loans with zero paperwork, collateral, or late fees.
Daniel Jung, Random Bares, and Matt Flannery are the founders.
Change your hiring game with a network recruiter
A robust talent pipeline often requires a steady stream of candidates to fill all your open roles. This means having talent waiting in the wings for when you need to hire and a process in place for moving them quickly through the pipeline.
Unfortunately, too many network recruiters rely on antiquated processes that aren't as effective as they used to be. At Hunt Club, we've updated our methods for the times, ensuring a recruitment strategy that'll get the kind of talent you need to accelerate startup growth.
Reach out to us today!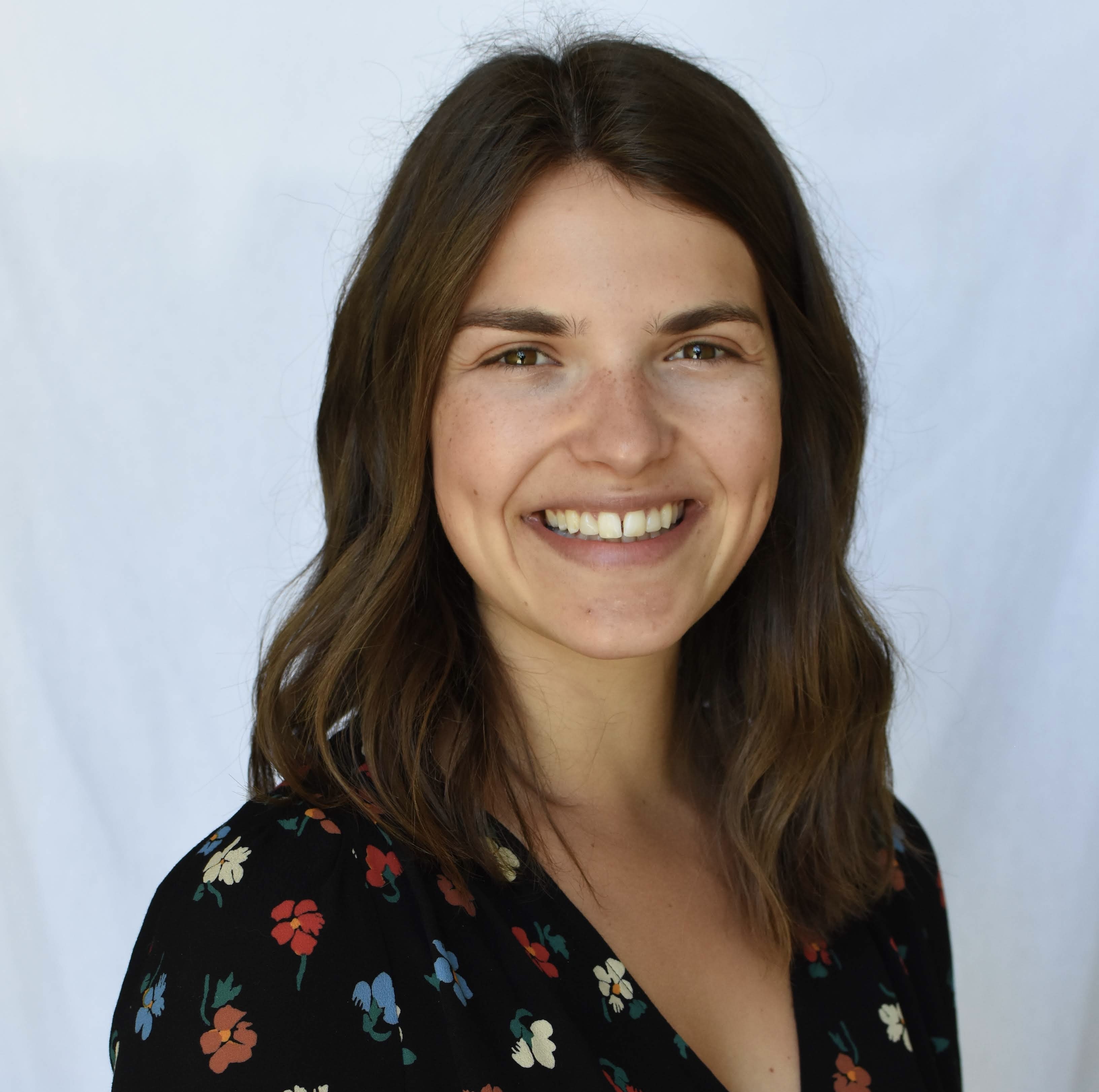 Kristin Bachman
---
Stay updated. Subscribe to our blog.