Because your enterprise is only as good as its employees, hiring the right ones is essential. However, onboarding the wrong team members can cost you more than money. That's because dealing with a poorly performing employee will take up significantly more of your time than one who's adequately carrying out their job responsibilities.
An excellent hire not only gives your enterprise the valuable skills it needs but can also immeasurably enrich its workplace culture. On the other hand, a horrible hire can bring down your entire team. This happens because candidates who are a poor fit are miserable in their jobs, are significantly less productive, and have the potential to cause endless conflict.
The best reason for hiring the right individuals the first time is that by doing so, you can concentrate on running your enterprise instead of having to worry if team members are getting their work done.
Here are 7 ways hiring the right person the first time benefits your enterprise:
You won't drive customers away
Because customer service is a crucial part of businesses that serve the public, it's essential to find the right people for these roles. As the primary point of contact with buyers, your customer service team is often the face of your enterprise.
Without the right people in customer service roles, you might as well tell your customers to do business with competitors. That's because that's exactly what they'll do if you can't deliver an exceptional customer experience. Unfavorable customer service experiences are the number one reason first-time clients move on.
Exceptional customer service is critical to retention, consumer loyalty, business growth, and profitability. Businesses that can deliver an excellent customer experience regularly outperform their competitors.
Reduces future hiring needs
Hiring the right people today reduces future hiring needs. These are the kind of people who are so invested in your business they'll want to remain with the company as it matures, cutting down on the number of people you'll need to recruit.
These individuals are going to be low-maintenance team members. They can hit the ground running and begin making valuable contributions without you spending inordinate amounts of time getting them up to speed.
Slashes hiring costs
Everyone knows the hiring process can be costly. Your recruiting managers need to take time out of their busy lives to sift through applications and interview candidates. However, you also need to spend precious company cash on skills tests, job postings, criminal background checks, and so much more.
Hiring the right person the first time reduces these costs significantly. According to Forbes magazine, recruiting for a position costs up to 30% of the annual salary you'd pay someone occupying that role.
When you hire the right team members, you make the best use of your recruiting dollars. That's because you create a happy, productive, and stable workforce that'll stay with you for years to come. Your savvy investment will have paid off, and your company will immeasurably benefit from your actions.
Cuts down on onboarding
While interviewing prospective employees and reviewing their resumes can be tedious and time-consuming, the single biggest headache of the recruiting process is often employee onboarding. Even with incredibly talented and highly adaptable team members, onboarding rarely happens overnight.
Depending on how complicated the job duties are, it can take your new hire months—or even up to a year—to fully get up to speed. Investing all that time and effort into training to only have them quit or be fired because they weren't the right person can be a devastating blow to an organization if it happens frequently.
To make things worse, you'll have to start the onboarding process from scratch when you hire someone else.
Maximizes productivity
Recruiting means pulling employees away from their daily routines so they can evaluate candidates. This is valuable time they could spend doing other things if only you hired the right people in the first place.
When you need to do four or five interviews a day for several weeks at a time, it's challenging to get other work done. Being more judicious in your choice of team members allows you to keep your productivity at higher levels.
Boosts your company's reputation
Bad hires can do irreparable damage to your business. They do this by eroding client relationships through gross incompetence, creating a hostile workplace atmosphere, or in some other way that'll cost you plenty both in terms of your reputation and money.
When your company culture takes a nosedive because you have people working at your company who shouldn't be there, word invariably gets out. That's because there are always employees who can't resist the temptation to tell others how a few bad apples have demoralized the whole bunch.
This could reflect poorly on you as an employer, as could having to post the same position twice within six months. However, making the right kind of hires can significantly boost your reputation.
Cuts down on access to confidential information
These days, every team member needs access to company accounts, websites, and software. Typically, giving out this information is not a big deal because you're giving it to individuals who will most likely stick around a long time.
However, if people quit or get fired in record numbers, you'll create significant headaches for your cyber-security team. They can shut down the users' accounts, logins, and software licenses. On the other hand, they can't take back any confidential information the former employees extracted while working for your organization.
How to hire the right person the first time
According to Gartner, hiring the right people for open positions is the most significant challenge small and midsize businesses (SMBs) face.
However, there's no perfect formula guaranteeing this will happen 100% of the time. This means that companies need to come up with a methodology that produces the optimal results for them.
Keep in mind that the best candidate on paper might not be the right person for the job. On its surface, this might sound logical. After all, the kinds of things you see on a resume are quantifiable, making them easier to compare between applicants. It's also easier to justify a hiring decision when you can point to objective criteria rather than a more subjective hiring process.
However, enterprises that choose a candidate solely on what can be seen on paper substantially increase their risks of bad hires. To find the right individual for an open role, it's usually a good idea to evaluate intangibles such as communication style and cultural fit.
Here are three things you can do to maximize the chances of hiring the right team members:
Do a cultural fit assessment
Let's say you fail to consider whether a prospective employee will fit into your company culture. In that case, you're ignoring one of the most significant indicators of future success.
Company culture is everything that comprises an organization's workplace environment, including communication styles, team dynamics, and the clothes the company allows team members to wear. It also encompasses values, beliefs, attitudes, and a lot of other things too. Studies have shown that team members who fit in well with an organization's culture stay longer, perform better, and enjoy higher occupational satisfaction.
A cultural fit assessment is the best way to determine if a candidate is suited for your work environment. This is a survey an organization administers to applicants as part of the hiring process. It includes questions about goals, motivations, preferences, and other qualities recruiting managers can use to assess cultural fit.
Try a job audition
There is a lot of latitude for creative truth-stretching on a resume or an interview. That's because there's no way for them to accurately reflect real-world scenarios. If you want to do that, have the candidate audition for the job.
A job audition can take the form of a "day in the life." That's where a company invites candidates who've made it through the interview stage to spend a day working in the office. It can also be a contract assignment. This is when an enterprise gives an applicant a task to work on.
Candidates get paid for their efforts. If they complete the assignment well enough, they get the job.
Finally, a job audition can take the form of an extended tryout. This is typically a three- to six-week trial period.
What's great about a job audition is that not only do you get the opportunity to see a candidate in action, but they see what their day-to-day routine will be like. This helps both parties make a more informed hiring decision.
Get more people involved in hiring decisions
The risk of a bad hire increases when the responsibility of making a recruiting decision falls on a single individual. No matter how objective a person is in their decision-making process, individual biases can't help but rear their ugly heads. To minimize their effect, it's probably a good idea to involve more people in the talent evaluation process.
Every would-be employee should be interviewed by at least two people in your company. Ideally, these individuals would be from different departments, and no one person should have an overriding vote.
How to find the right talent
If you're experiencing difficulty finding the right talent for your enterprise, enlist the experts at Hunt Club.
Our use of extensive referral networks and proprietary processes significantly increase the chances you'll find the team members you need to take your company to the next level.
Get started today!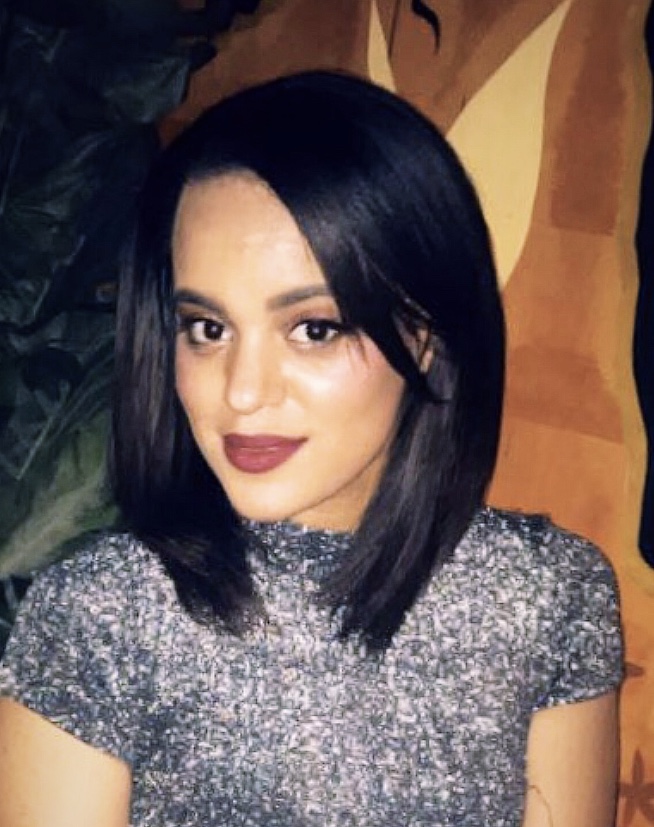 Erika Giles
---
Stay updated. Subscribe to our blog.