Without aerospace technology, we wouldn't have landed on the moon. We also wouldn't have the satellites that make cell phones, military navigation, and pinpoint weather prediction possible.
There's no denying that COVID put a damper on the aerospace industry. However, it's starting to rebound, and the global aerospace market is projected to grow to $430.87 billion by 2025.
This article will go over why aerospace startups are so vital, how the pandemic affected the industry, and seven aerospace startups changing the future of the skies.
What do aerospace startups do?
The aerospace industry is one of the biggest sectors in the US and manufactures more civil and military aerospace hardware than any other country. It consists of the following categories:
Military aircraft
Commercial airliners
General Aviation
Missiles
Space
Because the industry is research-intensive, approximately 25% of those who work in aerospace are scientists, engineers, and technicians. In terms of sales, military aircraft have the largest market share, followed by space systems, civil aircraft, and missiles.
Importance of aerospace startups
Few scientific endeavors have inspired humanity as much as aerospace engineering. Many of the technological advances we take for granted (such as non-stick pans and calculators) are byproducts of our desire to touch the sky.
Aerospace technology is an integral part of our civilization. The industry created satellites that enable people separated by thousands of miles to communicate with each other, and filtration systems were first developed for astronauts that provide clean water to third-world countries. It also developed laser technology invented for use in outer space, now being used for eye surgery.
Three of the most prominent aerospace startups are SpaceX, GE Aviation, and DART Aerospace.
Impact of COVID on aerospace startups
The aviation sector has been hit particularly hard. First, it had to deal with the temporary grounding of the Boeing 737 MAX jet. Then, 2020 came, and along with it, reduced air travel, sharply declining profits, and deferred aircraft orders and deliveries.
There was a 60% decrease in air travel in 2020 compared to the previous year. This resulted in financial losses of more than $270 billion for the industry.
Another aerospace casualty was space launches. Because of the pandemic, oxygen—a crucial ingredient of both rocket fuel and COVID patient care—was in short supply. The need to prioritize oxygen provision to hospitals meant that there was a shortage available to other industries.
7 exciting aerospace startups to follow in 2021
Relativity Space
Relativity Space is an aerospace enterprise that 3D prints its spacecraft. It was founded by Tim Ellis and Jordan Noone in 2015.
Relativity Space does something few other companies can: build a rocket in less than 60 days. It does this with its proprietary 3D printing process. The first rocket that emerged from its production facility was the Terran 1, an expendable unit designed for small payloads. It also happened to be the first 3D printed rocket ever made.
The company's second project was the Terran R. This 216-feet tall rocket is designed for payloads up to 20,000 kg and will reach low-earth orbit altitudes. Like SpaceX's aircraft, it'll be reusable.
Earlier this year, the startup raised $650 million in Series E funding. The company will use this cash to operate the one-million-square-foot production facility it just opened in Long Beach, CA.
Joby Aviation
Joby Aviation is developing a revolutionary all-electric vertical take-off and landing passenger aircraft.
This aircraft has zero emissions, can fly up to 150 miles on a single charge, and has a cruising speed of 200 mph. The company hopes that its innovative solution will reduce urban congestion and help the world shift to more sustainable modes of transportation.
After more than ten years of working on its groundbreaking aircraft, the company intends to operate it as a quick and affordable air mobility service more akin to an SUV than an airplane by 2024.
Last year, Uber Technologies invested $75 million in the company. This is part of a broader transaction where Joby Aviation will acquire Uber Elevate. The two companies will integrate each others' services into their respective apps.
Isar Aerospace
Isar Aerospace wants to lower the entry barriers to outer space, making it more affordable for companies without the financial resources to enter the market.
It specializes in launch services for small to medium-sized satellites and is the first fully privately funded European commercial space solution.
Spectrum's signature project is a two-stage rocket capable of putting up to 1,000 kilograms into low Earth orbit. It plans to have its first launch in 2020 at a test site in Andøya, Norway. While Andøya is suitable for launches to sun-synchronous orbits, Isar will need an alternative site for missions to lower inclination orbits. The company is considering French Guiana for this purpose.
In July of this year, Isar Aerospace added $75 million to a Series B round it raised in December. The latest cash infusion brings the size of that round to more than $165 million. The total capital the enterprise has raised thus far is $180 million.
The company used the proceeds from the initial Series B round to fund the launch of its Spectrum rocket. The additional funding will allow the startup to build the manufacturing and launch infrastructure it needs to accomplish its ambitious plans.
Isar has been awarded contracts from Airbus Defence and Space and DLR, the German space agency. Isar won the latter contract in a competition sponsored by the European Space Agency.
Voyager Space Holdings
Dylan Taylor founded Voyager Space Holdings last year. It's a collective of aerospace startups that pools their resources and capabilities, such as spacecraft, on-orbit servicing, and data and analytics. This reduces the amount of money each company spends on administrative functions and frees up financial resources for innovation, research, and development.
Voyage Space Holdings calls itself a "one-stop-shop of space companies to offer launch, spacecraft design and on-orbit repair of satellites." Taylor has always had twin passions: space and investing. He was drawn to the aerospace sector because he firmly believes that developing the ability to travel to outer space has the potential to transform civilization for the better.
Taylor wants to create a healthy capital ecosystem to make space travel a vibrant reality for the world. He founded a nonprofit called Space for Humanity with this mission in mind.
Planet Labs
Planet Labs has a fleet of 200 CubeSats (miniaturized satellites for space research) that captures approximately 1.4 million images of the earth every day.
The information is relayed back to 30 ground stations worldwide. Private companies use this data for everything from crop monitoring to creating risk models for flood zones. One of the company's objectives is to gradually increase the coverage area until its cameras can take a complete photographic survey of the entire globe every day.
Collecting all this data is going to require Planet to develop new object-recognition capabilities.
Accion Systems
Accion Systems has developed a revolutionary new propulsion system it calls "Tiled Ionic Liquid Electrospray (TILE).
TILE uses electrical energy to push ions to generate propulsion. While ion engines have been around for years, Accion uses a liquid propellant (an ionic liquid salt) instead of gas. Because the liquid is inert and non-pressurized, there's no risk of explosion.
The system doesn't use bulky components, such as ionization chambers that can add a lot of weight to a spacecraft. Each thruster tile is the size of a postage stamp and is incredibly lightweight compared to previous propulsion systems.
The TILE system is scalable and modular. This means it could be used on everything from CubeSats to propelling interstellar spacecraft to the furthest reaches of the galaxy.
Recently, the company raised $42 million in a Series C led by Tracker Capital, bringing its valuation to $83.5 million.
Scout
It's often easy for people to take the role satellites play in our everyday lives for granted.
However, satellites can have operational issues, leading to catastrophic failures that can negatively affect the world's communication grid. These breakdowns aren't easily repaired when what you need to fix is 22,000 miles above the ground.
A catastrophic satellite failure can turn a billion-dollar satellite into a useless piece of space junk, adding to the millions already in orbit around the earth. The mission of Scout, which stands for "Spacecraft Observe and Understand Things," is to cut down on all that floating space junk while ensuring that the world's satellites remain operational.
Scout recognized the need for better in-orbit risk assessment to prevent satellites from prematurely biting the dust. It uses small satellites to inspect larger ones to ensure they remain in good working order to address that need.
The company's inexpensive and easily maneuverable small satellites can conduct scheduled or on-demand inspections. The inspections provide valuable diagnostics for a reasonable cost.
The sky's the limit with Hunt Club
If you want your startup to achieve new heights, you'll usually want to hire the right talent. The best way to do this is by leveraging the expertise of Hunt Club.
We'll use our proprietary recruiting process we've refined to a razor-sharp point over the years and our extensive referral networks to build you a talent pipeline that'll fuel the next stage of your startup's growth.
Reach out today!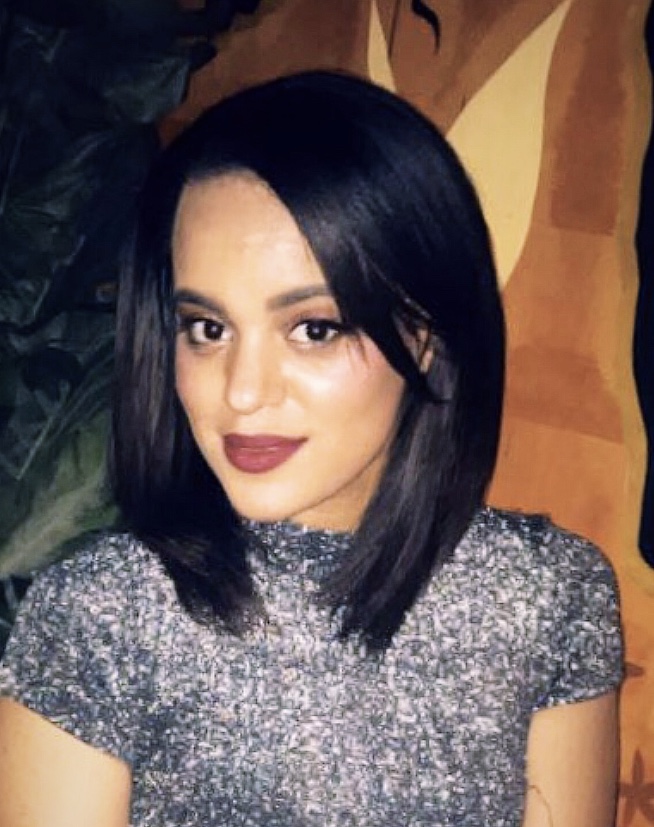 Erika Giles
---
Stay updated. Subscribe to our blog.