All over the world, food startups are innovating. Some of the technology is groundbreakingly original, with a few companies revolutionizing how food distribution is done. That way, there are fewer hungry people on the planet, which certainly is a lofty goal.
Other enterprises make it easier and more convenient for customers to get meals delivered from their favorite restaurants. In any event, exciting things are happening in the food startup ecosystem.
Food startups: What are they?
Food startups are disrupting an old industry with paradigm-smashing methodologies and innovative new approaches. It all started when enterprises like Doordash and Uber Eats offered entirely new ways of getting food delivered.
The speed at which a startup founder can move from a vague concept to a final product has never been faster. This is especially true with food startups. With fewer barriers to entry, food industry innovators are creating products and technologies that are shaking up an industry known for a stunning lack of creativity.
Food startup trends
One big food technology trend is the development of next-generation artificial sweeteners. One company that's particularly good at this is Sugarlogix. It uses a proprietary process to transform simple sugars into functional ones that isolate the nutrition in breast milk. The objective is to create sugars with zero flavor but have significant health benefits such as boosting the immune system and reducing inflammation.
Miraculex is another artificial sweetener company that's garnering attention from the startup ecosystem for its innovative work. Its mission is to reduce obesity by using fermentation technology to manufacture sweeteners from exotic fruits and natural proteins. The resulting sweeteners are sugar-free with no adverse health effects.
Food analyzers are another trend that's big in 2021. ImpactVision is the biggest company in this emerging market. Its image recognition and predictive technology can non-invasively analyze food to detect how fresh and contaminant-free it is. This allows food producers to reduce supply chain waste while consistently delivering high-quality food.
Yet another trend is the preponderance of food waste solutions. A standout company in this sector is Mimica. It came up with smart labels that can be placed on food to let consumers know how fresh it is. If the label is still smooth, the food is fresh.
The label becomes bumpy a few hours before the food loses its freshness. This helps consumers waste less food while saving money.
6 food startups that will blow your mind
SmartSweets
Before she was 21, Tara Bosch had a candy obsession. As a kid, she would rapaciously devour Starbursts and Skittles to the point where it made her sick.
"It was a perpetual cycle, where I would have candy then feel like crap and then mentally restrict myself from it again," Tara said.
When she entered her twenties, Tara became more health-conscious. She wanted to transform her unhealthy addiction into a healthy one. She tried to use massive displays of willpower to curb her appetite for sugary treats, but this only led to her craving candy even more. Her downfall was gummy worms.
Bosch hit upon the idea of using plant-based sweeteners to create sweet-tasting goodies she didn't have to feel guilty about. This led her to create SmartSweets, a confectionary company that brings in over $50 million a year. Her first product was a healthier version of gummy bears that replaced the sugar-laden ones she enjoyed as a child. In the beginning, she was only able to get a few stores to carry her product line. However, her confections soon enjoyed overwhelming popularity, giving her the leverage she needed to convince Whole Foods to sell her candy.
By 2019, SmartSweets was available in over 20,000 stores in the US and Canada and is bringing in over $50 million in annual revenue.
Magic Spoon
Greg Sewitz and Gabi Lewis, the founders of Magic Spoon, absolutely adore breakfast cereal. What they don't love is all the grain and sugar in them. Magic Spoon is low-carb, grain-free, high in protein, and comes in a mouth-watering array of flavors, including Cinnamon, Fruity, Cocoa, and Frosted.
Magic Spoon is only available on the company's website. Customers can purchase a monthly subscription or a one-month supply. Their competitors, which include General Mills, Kellog's, PepsiCo, and Post Holdings, are taking notice of the company's breakout success.
The enterprise generates a lot of revenue with pandemic rules still in place in most areas. That's because their product is shelf-stable, purchased conveniently, and safely online, and delivered directly to people's doors.
For years, the breakfast cereal industry has been plagued with sagging sales. A company like Magic Spoon with a talent for disruption is a game-changer. They targeted millennials with healthy ingredients, colorful packaging, and flavors reminiscent of the cereals of their childhood.
Byte
It can be tough for those who spend a lot of time away from home to find affordable, nutritious food. That's why so many people order snacks devoid of any nutritional value from vending machines. San Rafael-based Byte wants to change that.
Byte manufactures smart vending machines filled with delicious yet nutritious food. The treats in the machine can be customized for your office's specific needs and tastes. That way, you and your team members can tantalize your taste buds while chowing down in an exceedingly healthy way.
You won't find salty chips or preservative-laden candy in its vending machines. Instead, customers can buy fresh, healthy food supplied by local vendors. The technology it uses is like Amazon Go. Buyers swipe a credit card to unlock the glass door. The machine then uses RFID technology to automatically recognize any items removed from the fridge.
The technology allows Byte to adjust the product mix and customize pricing based on demand. For example, offering discounts for wildly popular items. All unsold merchandise is donated to ExtraFood.org, which distributes food to families in need.
Meatable
Meatable makes cruelty-free meat in a laboratory. The process has a much smaller carbon emissions footprint than traditional animal farming, so it's more environmentally friendly.
The production of synthetic meat is a booming business. One thing that differentiates Meatable from similar companies is it makes artificial pork instead of beef and its slaughter-free meat doesn't rely on cow fetus blood, unlike most other enterprises in the sector.
Instead, it uses proprietary stem cell technology. This method doesn't involve removing tissue from an animal, making it the least invasive method of obtaining cells for the synthetic meat manufacturing process.
Three venture capital firms (BlueYard Capital, Atlantic Food Labs, and Backed VC) pitched in to provide the funding to get the startup off the ground. Several angel investors, including former Microsoft strategist Charlie Songhurst and Jörg Mohaupt, also provided startup cash.
IWON Organics
Mark Samuel is the founder of IWON Organics. His keen passion for plant-based snacks began when he noticed that his body slowly became intolerant of milk-containing products. Having been a fitness enthusiast for years, he ate more than his fair share of energy bars, fitness drinks, and various other products that are supposed to be good for athletes.
After suffering the adverse effects of lactose intolerance, he decided to whip up healthier snacks in his kitchen. After sampling his culinary creations, he noticed he was bursting at the seams with energy. His startup's first commercially available product was high-protein, plant-based chips made from 100% organic, non-GMO natural ingredients.
The enterprise is growing 300% year over year. Much of its early success was due to nutritional supplement specialty retailers selling its goodies. The products are now available in grocery stores.
Natural Machines
Natural Machines makes Foodini, a 3D food printer that allows you to print real food using fresh ingredients. Users can create intricate edible masterpieces that are incredibly difficult to do by hand.
To use Foodini, prepare your ingredients and place them in one of five food capsules. Then, select one of the five included designs (or use one of your own) and start having some fun.
The business works with Michelin-starred restaurants, catering companies, and hospitals. Top chefs are using the appliance to boost innovation in their kitchens. Non-professional chefs can use Foodini to dish out some truly inspired meals in their own homes.
It makes cooking so much easier. For example, say you want to make crackers. While the dough is easy to make, rolling it out can be somewhat of an arduous task. Foodini takes all the hard work out of the process.
How the right talent can accelerate startup growth
Hunt Club can optimize your recruiting process, whether you're a hip new startup seeking strategic talent to help your enterprise make an evolutionary leap or a traditional company looking to fill C-suite roles.
We leverage our cutting-edge expertise, so you don't have to expend ridiculous amounts of energy hiring the high-caliber talent you need.
Get started today!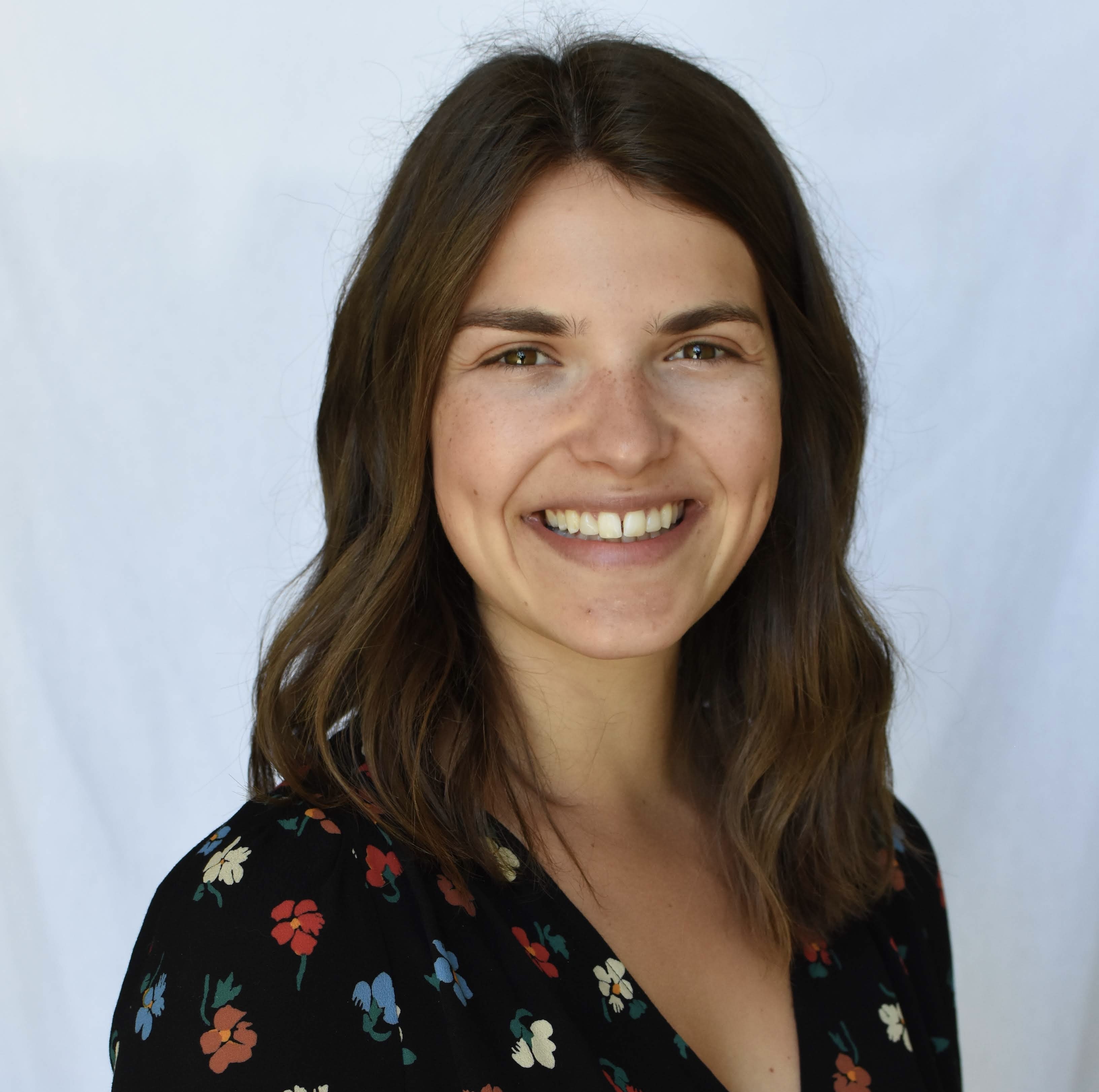 Kristin Bachman
---
Stay updated. Subscribe to our blog.