Santa Barbara is known for its award-winning restaurants, bars with exquisitely crafted cocktails, and relaxed ambiance. It also has sun-dappled beaches, beautiful year-round weather, and fantastic shopping. However, not many outsiders know that it's a tech-friendly community where entrepreneurial know-how is valued.
In fact, CNBC bestowed the area with the moniker of "Techtopia" because of the proliferation of tech startups. "There are so many smart people here, and there's a flourishing entrepreneurial community," said Rob Curtis, group product manager of Well Health.
In this article, we'll cover the 3 things every startup must do to maximize its chances of success, exciting trends in the Santa Barbara startup ecosystem, and 5 Santa Barbara startups revolutionizing the tech industry.
Why do some startups succeed while others fail?
Approximately 80% of startups fail in the first year, so the odds are against you if you want to go the startup route. However, there are some things you can do to maximize your chances:
Don't go it alone
Very few startups have a single founder. For example, Google and Uber had multiple co-founders.
It's usually better to have at least one other co-founder on board. That's because when you go it alone, there can be a lack of diversity in skills, ideas, and approaches to problems.
Having more founders also increases accountability. When founders form companies with friends, they're more likely to persevere because they don't want to let the other parties down.
Stay on top of industry trends
Trends in industries change with dizzying rapidity. That's why you need to stay abreast of advancements in your industry.
One good way to do this is by reading trade journals. This allows you to identify the top technological trends, which gives you the knowledge you need to grow your company.
Bring disruptive ideas to the table
Every startup that experiences breakout success has one thing in common: the ability to bring something new to the table. While disruptive innovation has become one of the most overused buzzwords in the business universe, it's still a useful concept.
Disruptive innovation means meeting customers' current needs and anticipating future ones. For example, we all know the story of Blockbuster. In 2000, Reed Hastings, founder of Netflix, flew to Texas to propose a partnership with Blockbuster. Hastings suggested that Netflix run Blockbuster's brand online, and Blockbuster would promote Netflix in its stores.
Everyone laughed uproariously at Hastings' gall. Of course, Blockbuster went bankrupt because of an inability to anticipate the future needs of customers. John Antioco, Blockbuster's CEO, thought the business model established by Blockbuster would last forever.
Disruptive innovation can be a powerful idea if you truly embrace it. It explains how tiny startups with minimal resources can enter a market and smash a prevailing paradigm to dominate an entire industry.
Trends in the Santa Barbara startup ecosystem
Santa Barbara boasts a vibrant and varied economy that helps entrepreneurs make their mark on the startup ecosystem. For years, California has been an entrepreneurial dynamo, ranking third in both the "Business Environment" and "Access to Resources" categories in WalletHub's 2019 list of the best states to start a business. It ranks eighth overall.
Software and data, eCommerce and retail, and marketing and sales startups have enjoyed great success in the region. In the last few years, over $300 million has been raised by Santa Barbara startups from initial public offerings of their stock.
Three companies, MindBody, Appfolio, and CytomX Therapeutics, raised a combined $250 million. Today each company has a valuation of over half a billion dollars.
Many of these new companies are coming out of UC Santa Barbara. Its New Venture Competition helped birth companies such as Inogen, an innovative company providing oxygen therapy to patients, and TrackR, a cloud-based item tracking platform.
5 Santa Barbara startups revolutionizing the tech industry
AppFolio
AppFolio creates software for property managers and law firms. John Walker, co-founder, and CTO of AppFolio had this to say about his company:
"Our big idea was to do business software for small- to medium-sized companies. We launched our first product in 2007, and we've been a rocket ship since then."
When Walker moved back to the city in 1996, there wasn't much of a startup scene. However, that's all changed, thanks in part to the University of California at Santa Barbara's computer science and engineering programs.
"There's a really thriving tech community, with some successful large and medium companies and a whole bunch of small startups now," Walker went on to say. "There is a pretty good ecosystem, so it's easier to attract people than it ever has been."
Well Health
Well Health is disrupting the $3.5 trillion healthcare market by helping patients and facility administrators jettison outdated communications practices. This is having a transformative effect on patient and doctor interactions.
Well Health's technology allows patients and health care organizations to communicate through secure, multilingual messaging in the patient's preferred communication channel, including telephone, live chat, texting, or email. The service proved to be a godsend during the pandemic when many medical professionals use telehealth to see patients.
Guillaume De Zwirek founded the company in 2015 after he experienced headache-inducing frustration trying to manage his own health care. He was on the phone constantly, wondering why there wasn't a more contemporary solution to healthcare communication.
Well Health's intelligent communications hub is the only two-way digital health solution that engages patients throughout their entire healthcare experience. Patients can contact their healthcare provider for such things as directives before and after a doctor's appointment, appointment rescheduling, and refill reminders.
The technology streamlines all communication in a doctor's office, saving users from being on hold constantly. Clinics that use the software have enjoyed a no-show drop-off rate of over 50%.
"In the early days of the pandemic, we saw a lot of patients cancel their appointments," said Lindsay Cortina, director of organizational initiatives at Sansum, one of the many clinics that use Well Health's technology. "Well allowed us to offer those patients a telehealth appointment when they canceled. We were able to help a lot of patients transition appointments from in-person to telehealth seamlessly."
Procure Technologies
Procure Technologies' cloud-based construction management software has over 1.6 million users in 125 countries. Enterprises using the software enjoy real-time access to project information, which streamlines complex workflows. The company's project, resource, and financial management tools help construction sites run more efficiently.
The software has been beneficial during the pandemic. Over 40% of construction companies are reporting higher costs and slower project completion because of labor shortages.
Last year, it raised $150 million, bringing its valuation to $8 billion. Backers include D1 Capital Partners and Tiger Global.
Umbra
One of the uses of satellite technology is to gather data for businesses and governments. This includes agriculture, environmental monitoring, and military and defense imaging. As hardware becomes more compact, new business opportunities have emerged for startups willing to seize them.
Umbra seeks to do just that.
"Umbra has been on the inside looking out, which gave us an advantage with the United States government and primes, ultimately allowing us to win important contracts critical to future space architectures," said David Langan, co-founder, and CEO of Umbra.
The company gets its imagery via microsatellites equipped with SAR (Synthetic Aperture Radar) technology. This allows the startup to capture detailed two-dimensional images and create 3D reconstructions of objects or landscapes.
This year, Umbra closed $32 million in funding. Nimble Ventures led the round, with CrossCut Ventures, Starbridge Ventures, Hemisphere Ventures, and PonValley participating.
AxiaMed
AxiaMed simplifies patient payments for healthcare providers by providing the technology to streamline workflow. The key to their software system is an application programming interface (API) that's easily integrated into existing healthcare platforms.
It uses an omnichannel payment gateway to offer patients a variety of payment methods. The platform processes credit, debit, ApplePay, GooglePay, check guarantee, automated posting, and other payment types. By offering a variety of payment options to patients, the company helps healthcare providers collect money owed to them.
Revolutionize your industry with Hunt Club
Creating a recruiting process from scratch can be time-consuming and difficult. That's especially true if your expertise doesn't happen to include sourcing, interviewing, and hiring talent.
That's where we come in. Hunt Club can do your recruiting for you using our proprietary technology and extensive referral networks. That way, you can concentrate on what you do best—building your startup into an enterprise that has the keen competitive edge it needs to dominate your industry.
Get started today!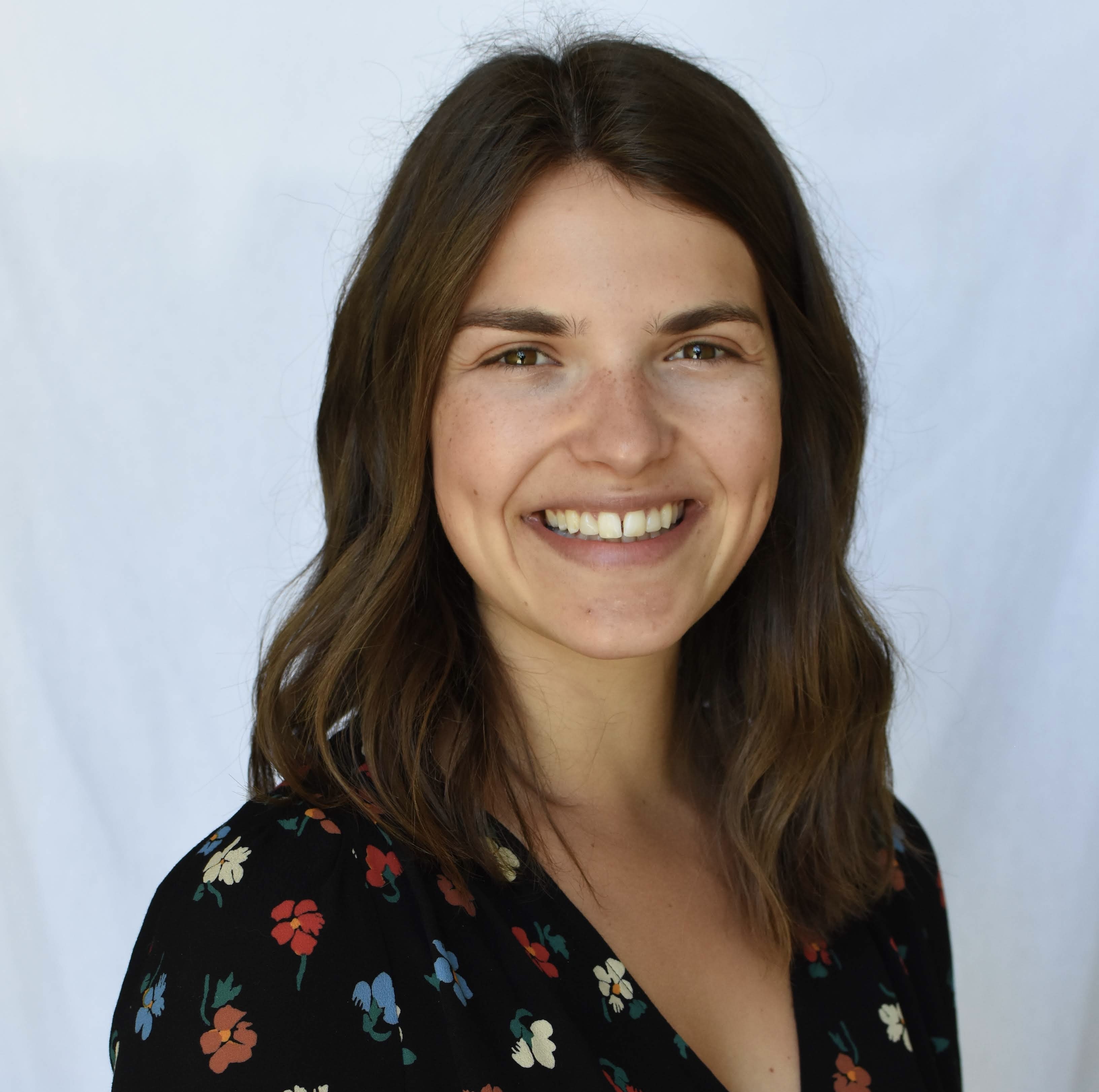 Kristin Bachman
---
Stay updated. Subscribe to our blog.