In today's tight labor market, traditional ways of getting the right talent to the table are proving difficult.
73 percent of hiring managers today are struggling to find qualified candidates.
Whether it's due to complex internal processes or slow technology that complicate the already saturated and noisy recruiting space, finding and landing great talent is hard.
But getting the right people on your team is critical for an organization's success.
Recruiters are under more pressure to think outside the box. This has led to unconventional ways of reaching candidates.
Here are four new tactics you can try to help recruit top talent for your business:
Bring on the Royal Treatment
Most people today who want a job, have a job. This makes it so important to engage with them early on, and it starts with creating a meaningful application process. 95 percent of job seekers think the early stages reflect on how a company would treat them as an employee.
Take a look at how much attention you give candidates in the beginning. Do you see ways to improve?
Do you have a robust hiring portal? Is it easy to navigate? Can a candidate apply to an actual person; not a contact form?
Consider making sure some of this information is also available:
Is there transparency about culture?
Can potential candidates find employee testimonials?
Are the company values listed anywhere?
How about benefits and compensation?
If you need to build out a landing page or website, you can easily create them using sites like Squarespace or Wix, both help to minimize manual work and create an optimal candidate experience from the start.
Text to Connect
The tight labor market is speeding up time-to-hire, impacting how organizations and hiring teams communicate. After the initial introduction, be prepared to say adios to snail mail and be open to texting and video conferencing with candidates.
Communicating through text messages offers the opportunity to respond to every application and to the availability of suitable resources, almost instantly. Job-seekers appreciate transparency and texting is an easy way to offer this up to them without it taking up much of your time.
SMS chatbots can also help. Consider using a service like Amazon's Lex or Dialogflow which let you build a conversational interface that is customizable, engaging and keeps a natural language process.
Accept "Snapplications"
Companies big and small are looking for more innovative ways to reach more candidates. Social media growth is surging across all channels; Snapchat currently has more than 158 million people using the platform and has several hiring-friendly features like Stories or video ads.
McDonald's recently tested out a new campaign idea to entice potential candidates. The brand's hiring team used Snapchat's Stories feature to run 10-second videos of their employees, offering an intimate look into the McDonald's culture. They even experimented with a custom QR code that applicants could scan to instantly apply for jobs.
For a quick, low-risk way to hook potential candidates, try regularly posting or updating job openings to your Facebook page. Or, create 60 second Instagram videos to give your audience a behind-the-scenes look at your organization's culture.
Video and Virtual Reality (VR) Are First-Line Candidate Filters
More companies today are turning to artificial intelligence (AI) to handle technical, mundane tasks. This shift is creating a need for more human-facing jobs and skills. To gauge a candidate's soft skills, some organization's are now requesting videos with applications and it's becoming one of the first filters for hiring.
When it comes to remote opportunities, you can leverage videos to screen candidates in lieu of in-person interviews.
Companies are also adopting VR to assess skills in a simulated work environment. Rather than asking a candidate how they would handle a work situation, you can plug them in, give them the video goggles and have them perform the task by way of VR.
All of these, with the exception of VR (we're not there -- yet), are tactics our Hunt Club services team uses to successfully reach, grow and foster relationships with candidates throughout the entire process.
Try and experiment with what works for your business. You could be surprised to find that one solution to help you reach qualified candidates faster, keeping your organization ahead of the rest.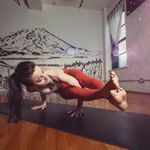 Veronica Feldmeier
---
Stay updated. Subscribe to our blog.