Building a team is one of the most important and one of the hardest things for growing an early-stage company, and for keeping big businesses relevant in the future.
At Hunt Club, we believe there's a distinct combination of factors that will bring about significant change in how companies approach building their best teams in the next decade.
What is Hunt Club?
Building successful teams today means being an active participant in your on/offline communities and in your customers' lives. As the venture capital market surges on and as more executives adopt digital transformation in their industries, this shift is evident.
Operational efficiencies are improving (40%), there's a faster time to market (36%), and an increase in the ability to meet customer expectations (35%), according to Forbes.
As a business, you're now sharing compelling content that supports your products or services to build relationships. You're responding to emails, social media DMs, and Intercom messages to solidify those connections and create loyal ambassadors for your company.
As your business evolves, so should your talent strategy.
Hunt Club is a new category of search firm helping companies leverage the power of relationships and referrals to achieve a better hiring experience. Our proprietary technology transforms thousands of subject matter experts into the world's most powerful network.
We understand that when the right person introduces the right opportunity, at the right time, it's the most powerful form of connection in business.
Want to learn more? Click here to talk to our partnerships team >
Why is Hunt Club different?
There are three things that make us different than other recruiters. We'll get into each of these three differentiators in more detail down below, but here's a quick look:
The reach of our network. The process for almost all the firms out there usually means relying on one recruiter's network. We firmly believe the best way to hire for your business is with a search powered by people who live and breathe the roles you are looking to hire for. We call them experts and we have over 10,000 of them in our network helping us identify the functional, industry and candidate expertise to drive the best referrals to over 5M passive candidates.
Our technology. Let's face it the recruiting industry is behind the times when it comes to technology, so we built our own. Our technology powers every part of the search process from sourcing the best candidates to finding the strongest relationships for credible referrals, faster than anything out there.
Best-in-class service. We have a team of 50+ talent strategists working to get you the best talent possible. When you work with us, you'll get a dedicated team of three on every role, ensuring reach, quality and efficiency throughout the process.
–Ryan Bonnici, CMO
---
Hire smarter in 2020
See how we can help. Get access to better talent.
---
We also live and breathe our values every day, in every search, every interaction with a client or candidates. Here's what they are:
We elevate others. We push each other forward. We challenge each other to be the best versions of ourselves, give credit where it's due and check our ego at the door.
We take pride in our work. We strive for excellence in everything we do. We take ownership of our work, hold ourselves accountable and produce quality daily.
We do what's right. We operate with integrity even if it means making tough decisions. We are honest and sincere and are genuine in our interactions. We value reputation over revenue.
We figure it out together. We explore all possibilities together. We are proactive and collaborative. We take intelligent risks to solve problems, welcome a challenge, and win as a team.
We ask "why?" We seek to understand. We are intellectually curious, and value understanding over impressing. We always push for progress.
Our leaders, in turn, empower everyone by crafting the employee experience to carry out their cultural vision and values.
At the end of the day, Hunt Club gets the best work out of its people because of its culture of putting people first.
How to work with Hunt Club in 2020
For growing companies, it's critical to attract talent that can keep up with the demands of the digital age to take your business to the next stage. For established brands, you need people who can keep pace with the changes in your business to stay relevant.
With these thoughts, we're publicly launching a new brand in 2020 and it brings us to four business services: Executive, Pipeline, and Alliance. It also brings us to one new product: Experts.
This is a monumental step. Just last year, we went from a company of 20 people with three service tiers (and a half-baked product) to having four fully built service tiers, a new product, and a headcount of over 60.
In this time, we've completely rebuilt our Expert product and refreshed the branding for the Hunt Club website. We've released several new features in each service tier to continue to help our customers build their teams and grow, better and faster.
Our vision was a big bet and investment. We've shifted resources, and the pay-off is clear. We have new, incredible partnerships with category leaders like Techstars.
We've worked with over 500 of the fastest-growing companies across the nation, and 85% of them return to us to help build out their teams.
What makes Hunt Club different?
We're back from the break and recharged for the new year. To mark the occasion, we're reflecting on the three distinguishing features that make Hunt Club different than most external firms.
"We went through all the different channels like LinkedIn and our personal networks, which are massive, but it wasn't enough. I was on the search for five months when I connected with Hunt Club."

–Karina Martins da Costa, president and COO, LynQ
#1: Reach of the network
We believe the best way to hire for your business is with a search powered by 10,000+ experts. This will be a critical piece to building successful teams in the coming decade.
What does this mean exactly?
Hunt Club's Expert network leverages the power of relationships and referrals to achieve a better hiring experience.
We've built the largest incentivized network of business leaders, founders, and highly-connected people: Experts.
These people have the functional, industry, and candidate/role-expertise to drive the best referrals straight to your business. Experts in our network are people we have direct relationships with, and we can call on any one of them, at any time, to help you hire.
These people have hired for the positions you're looking to fill, they've done the job, or they know someone who can.
Think of it like 10,000 chief marketing officers, executives, VPs, directors, helping to bring the perfect candidate to you.
And, all 10,000 of our Experts have chosen to partner with Hunt Club to do it.
#2: Technology
"We're moving fast, growing big and shaking up an industry. Hunt Club is willing to partner deeper, care more and deliver. We trust them to deliver our most valuable asset–our people."

–Yakir Gola, founder, goPuff
We built our own technology that powers every part of the search process, from sourcing the best candidates to finding the most influential relationships for credible referrals.
Our proprietary technology and user data automate the process of identifying the best referral. In roughly 48 hours, we can screen 25 to 40 of the best candidates with the power of our network and platform.
#3: Best-in-class service
"Oak Street Health is going through tremendous growth and we needed to scale quickly. We're constantly looking for a better avenue to talent and we found Hunt Club."

–Mike Pykosz, CEO, Oak Street Health
Probably the most exciting thing about Hunt Club, and something we hear from our clients all the time, is about our team and service. You might be surprised to know that 99% of us here don't have the typical recruiter background.
Instead, we have 50+ talent strategists who have been the VP of marketing, the chief revenue officer or operations strategy leads in their previous lives.
Our broad functional expertise and experiences ensure you work with a partner who truly gets your hiring needs. Plus, you get a dedicated team of three team members on every role, ensuring reach, quality, and efficiency throughout the process.
We pride ourselves on being a new category of talent company. We also prioritize creating an exceptional culture that attracts and keeps the best talent so we can deliver that same experience for our customers.
It's also why everyone here has an always-care mentality–we treat others as we want to be treated.
This mentality is ingrained into the Hunt Club DNA and extends outside the office walls. We are active in our communities, we collaborate, have fun together, and work to leave a positive impact on each client, candidate, and network interaction.
This carries out into every single search we're assigned to for our clients.
How to use Hunt Club to hire smarter in 2020
With all of this, we're working hard to build the smartest and most intuitive hiring experience for our customers, which also strengthens relationships.
Streamline your searches
For you, we're helping you better streamline your hiring process this year so you don't have to spend as much time qualifying candidates.
Our pool of over five million passive candidates who come vetted and vouched for by a team of over 10,000 subject matter experts is growing exponentially every day.
This also means our proprietary technology is getting more agile, narrowing down the pools of talent down to 80-100 of the most qualified candidates for our team of talent strategists to screen, and ultimately, present you with only five to seven of the most promising hires.
In 2020, you'll know every resume that comes across your desk belongs to a qualified applicant who is a great fit for the role.
Talk with passive candidates
Secondly, we can help you target passive candidates or those who are not actively seeking out work. Some of the best candidates aren't looking for jobs because they're happily employed but reaching them takes a fresh approach.
Including passive candidates in your hiring process can help you reach a broader range of qualified candidates. Plus, they're less likely to be engaged in negotiations with other employers and can give you their full attention during the hiring process.
Scale your team faster
We'll help you set up a consistent process to hire dozens or hundreds of candidates over the course of several months. Not only does this make it easy to scale your team on a tight timeframe, but you'll have a process in place to recruit and hire for similar roles when you need it.
What's next
Are we set up for a sixth product? Time will tell. One thing we know for sure is that we've built a strong foundation for ourselves to make it happen. We're primed to keep an eye on the technology and other factors that will influence how our target partners and customers hire.
This shift has turned Hunt Club into a category leader with viable products and revenue streams, so we can continue to exist for our customers. It also allows us to make bets on what will be most valuable to them.
"It's our business to place incredible people in great companies. Our goal has always been to build the best workplaces in the process."

–Nick Cromydas, CEO and co-founder, Hunt Club.
Gain a competitive edge in your 2020 hiring strategy. Working with a partner like Hunt Club enables you to deliver an exceptional candidate experience and access to real relationships built on trust so that you can land top talent over your competition every time.
Ready for a better way to hire?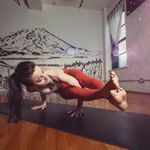 Veronica Feldmeier
---
Stay updated. Subscribe to our blog.