As one of the world's largest consumer-focused private equity firms, L Catterton has helped guide their portfolio companies on how to adopt effective skills to manage both the significant shift in consumer habits as a result of COVID-19, and the ways in which leadership can drive internal connectivity with employees.
In a 1:1 discussion with Jeff Weiser, Operating Partner at L Catterton, Jeff shares his top three insights with Hunt Club General Manager, Jenny Hurwitz, on leadership and the importance of personal connection during the conversion process.

1. At its core, good leadership hasn't changed.
"While the medium to communicate vision and leadership changed dramatically during COVID – moving from primarily in-person interactions to primarily remote interactions – the substance of good leadership did not. I've always believed that inspiring one's team to give the proverbial 110% (and never to "punch the clock") is more important than having the perfect plan. That begins with showing every single person how performing their role with excellence enables the department and company to achieve its broader objectives."
2. Leaders drive connectivity.
"Hybrid work models have placed a greater burden on leaders to seek out connectivity with their teams. Working remotely is not an excuse for a leader to be "out of sight, out of mind" -- and in the absence of water-cooler chat and hallway run-ins, we have to create forums to check in with our teammates. Scheduling moments of digital connection with those who may be uncomfortable seeking you out is critical to remote leadership."
3. Today's consumers are seeking a more meaningful connection with brands. Balancing authenticity while growing revenue is key.
"I don't know that building a meaningful connection with customers and driving them through a conversion funnel are necessarily at odds. The art is in determining which customers are at which stages of purchase consideration and meeting them with the appropriate content and experience in that moment. For a customer who is unfamiliar with our brand, we may need to build an emotional connection; for another who is primed to purchase, we may need to simplify their buying experience. But they're not mutually exclusive aims. Marketers really can have it all!"
If you enjoyed this post, check out additional insights and predictions for 2022.
Hunt Club partners with high-growth tech companies to build world-class teams. Learn more.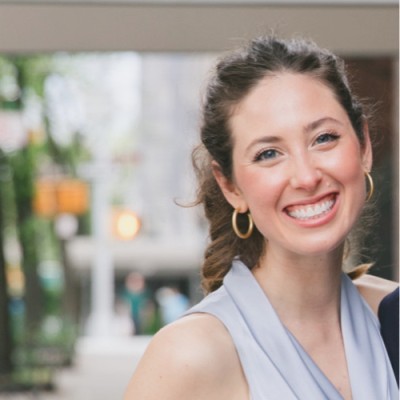 Jenny Hurwitz
---
Stay updated. Subscribe to our blog.