Startups are flocking to Phoenix in droves to take advantage of favorable business development programs and low taxes. They also love the regulatory environment that's not overly stringent and the high standard of living.
There's no other city that has more potential for promising young startups than Phoenix. The municipality was even dubbed "The City of Growth" because of its flourishing startup scene. Here are 10 Phoenix startups having a seismic effect on the business landscape:
1. nodMD
Average wait times to see a doctor in the US are unacceptably long because of a shortage of specialists. This is particularly troubling because new patients who wait more than a month to be seen by a physician are twice as likely to cancel their appointment as patients who are scheduled within a week.
The funny thing about this is that many specialists complain that they have empty slots in their schedules despite the shortage. Where this gap comes from is still not clear, but it means less people are being provided with the care they need.
nodMD seeks to solve this problem with a digital referral clearinghouse that automatically matches provider availability with patients who need appointments. The company has also developed technology that makes it easier for physicians to remotely evaluate, diagnose and treat patients.
Because virtual patients are 50% less likely to cancel than walk-in patients, the startup's technology means more people will get medical care. Patients using the platform are seen by a doctor at rates that are five times the national average.
This results in better outcomes, significantly lower costs, and increased patient satisfaction.
2. Grow Sciences
Grow Sciences was founded in 2017 and is "focused on cultivating elite genetics in a craft cannabis format to produce flower and extraction products that delight the consumer." The company prides itself on its all-natural, chemical-free extracts. This means that no cutting or thickening agents are used.
Each strain is lab-tested to ensure each is free of harmful pesticides, mildew, and mold.
The company has 45 full-time employees involved in cultivation, post-production (trimming and packaging plants), fulfilling orders, compliance, finance, and management.
3. HomeKey Systems
HomeKey Systems developed a home maintenance app that enables homeowners to manage home improvement projects. This includes accessing a home's specifications, tracking expenses, buying materials, and finding home service professionals.
The app helps a homeowner manage every detail of their projects so they can put together a comprehensive and easy-to-follow plan that eliminates the guesswork. HomeKey's intelligent shopping experience, powered by Amazon, provides homeowners with products selected specifically for their homes.
4. Solera Health
Solera Health is an integrated benefit network securely connecting patients, payers, physicians, and community organizations. Solera helps consolidate highly fragmented programs into a single marketplace allowing health plans and medical providers to increase consumer participation while lowering costs.
Solera uses data science to identify the program that fits the person best based on their health goals, needs, and preferences. The company's methods have proven to be amazingly cost-effective, improving patient outcomes at a fraction of conventional care expenses.
Payments for services are submitted to network partners. Solera Health also monitors these partners to ensure they meet agreed-upon outcomes.
In 2019, the company raised $42 million in a Series C led by HCSC Ventures, a wholly-owned Health Care Service Corporation subsidiary.
In addition to HCSC Ventures, Horizon Blue Cross Blue Shield of New Jersey, Blue Cross and Blue Shield of Alabama, and Blue Cross and Blue Shield of Kansas City participated. Also participating were BlueCross BlueShield of South Carolina, Blue Shield of California, and Alliance Healthcare Foundation.
The startup used the cash to extend the impact of its marketplace and payment innovation model. It also used the money to move beyond chronic disease prevention and management to address social determinants of health such as food insecurity, fall prevention, and social isolation.
This has allowed the company to support a broader array of lifestyle modification programs. These include hypertension, diabetes management, stress, tobacco cessation, and weight management.
Sahil Choudhry of HCSC Ventures had this to say:
"Solera Health's mission of improving people's health by connecting them with a network of health care solutions is something that truly resonates with us. The company's innovative network model has already helped millions of individuals change their habits and reduce their risk of developing chronic disease."
5. Chassi
Chassi helps companies remove bottlenecks in their sales processes so they can be optimized. The company has a Workflow Navigator that enables leaders to visualize highly complex workflows. This allows the leaders to cultivate real-time insights into processes so that they can immediately rectify problems.
This means that managers no longer must spend huge chunks of time hunting down issues. Instead, they can spend more time growing their businesses.
6. Nurseio
Nurseio is a staffing platform that makes it easier for nurses to find work and get paid via direct deposit after completing a job. Facilities that need nurses can post available shifts while also allowing nurses to review facilities.
Nurseio provides healthcare facilities and professionals with exceedingly easy staffing and payroll solutions. The facilities simply upload their available shifts and professionals are left to make the schedule they want. It really is that simple and has hugely benefited both parties.
7. Dealty
Dealty is a digital platform that strives to streamline the homebuying process. It does this by allowing sellers to put their properties on the market while letting buyers browse a constantly updated listing comparison map.
The platform gives users the tools they need to conduct a transaction. This includes determining a home's value, setting a price, and putting a house on the market.
What's great about the site is that it allows individuals to sell their homes without an agent. Renee Tulliani, one of the founders, created the company "to be completely transparent for all consumers." This means that the listings of homebuilders and agents won't be omitted from the platform.
8. Skooki
Skooki is a school payment app that wants to make it easy for parents of K-12 students to conduct transactions right from the comfort of their own homes.
The name for the company is a portmanteau of "school" and "cookie" and arose out of the founders' desire to "turn school headaches into a piece of cookie."
Skooki's mission is to become the fastest and easiest-to-use app of its kind. So far, this "PayPal for schools" looks like it's doing a pretty good job.
9. Mindset Medical
With Mindset Medical, a patient can be virtually seen by a medical practitioner in their own home. What's more, there's no loss of the invaluable medical data that would be obtained in a brick-and-mortar office.
A doctor can collect physiological measurements and patient vitals during a virtual visit. They can also remotely monitor patient outcomes and recovery.
No hardware or specialized devices are required, with all communication conducted on the patient's tablet or smartphone. A provider uses a secure and encrypted link delivered by SMS text messaging to get up-to-date patient information.
Mindset Medical is being actively used by clinics and research hospitals across the US.
In 2021, the company received a seed investment from Amgen Ventures. The proceeds were used to further develop their virtual health software and integrate the enterprise's proprietary non-contact physiological measurements into the platform.
The terms of the deal weren't disclosed.
10. RadiusAI
RadiusAI was named one of the "Top 10 Hottest Start-ups in Phoenix" two years in a row by the Tech Tribune.
The company developed a visual analytics platform that creates healthier environments by monitoring social distancing, hand sanitization frequency, mask-wearing, and elevated temperatures in individuals. Studies have shown that up to 70% of hospital-acquired infections could be prevented through proper protocols. RadiusAI ensures that these protocols remain in place.
Hospitals receive discreet real-time staff alerts of people who fail one or more screening compliance protocols. For example, the platform can notify staff of guests touching surfaces so the potentially contaminated areas can be disinfected.
Some organizations that adopted elevated skin temperature fever detection technologies were alarmed to find that there were too many false positives and negatives. False positives happened when people entered a building when it was sweltering outside. False negatives occurred during periods of frigid weather.
This proved to be both a costly problem and one that compromised the health of countless individuals. RAI's technology measures elevated body temperature through the inner canthus (tear ducts). This method is vastly superior to what other companies use.
The platform takes the burden of ensuring compliance off nursing staff so they can focus on patient care.
However, RAI's screening solutions are for more than merely medical settings. The technology can also be used in retail locations, manufacturing facilities, casinos, universities, airports, and government agencies. Retailers can use it to track customer behavior, purchases, and time spent in the same area. Buyers' identities are protected because no personally identifiable information is used.
Susan Sly, Co-Founder and Co-CEO of RAI, had this to say:
"Operational efficiency is the driving force behind everything we are doing. Think of ticket agents at the airport having to tell people to put on masks and maintain appropriate social distancing. Their jobs would be so much easier with technology that includes a dashboard of events happening in real-time.
"Say someone is entering an airport space with a fever. If that person is scanned, their fever is reflected in a real-time alert."
The all-in-one recruiting solution for startups
If you want your startup to make a splash (like the companies in this article were able to do), you need the right talent. Having leaders who will pave the way for business' success and impact in the world is one of the foundational pieces to advancing your startup. While working within a startup is not for everyone, there is a niche of individuals passionate about helping startups make it in the big leagues.
While you can try to find the right talent on your own, a better option might be to partner with a laser-focused talent acquisition firm, such as Hunt Club. We specialize in sourcing, screening, and delivering a steady stream of top-notch candidates to fill all your open roles. We'd love to have a conversation with you, startup or not, about your talent needs and how we help streamline the process, providing you with great candidates in a fraction of the time. Get started today!
Looking for more resources surrounding startups? Here are some of our related Startup Resources:
7 Denver Startups You Should Pay Attention To
5 Baltimore Startups to Watch in 2021
4 New Companies in Atlanta That Deserve Your Attention for 2021
7 More Aerospace Startups Changing the Future of the Skies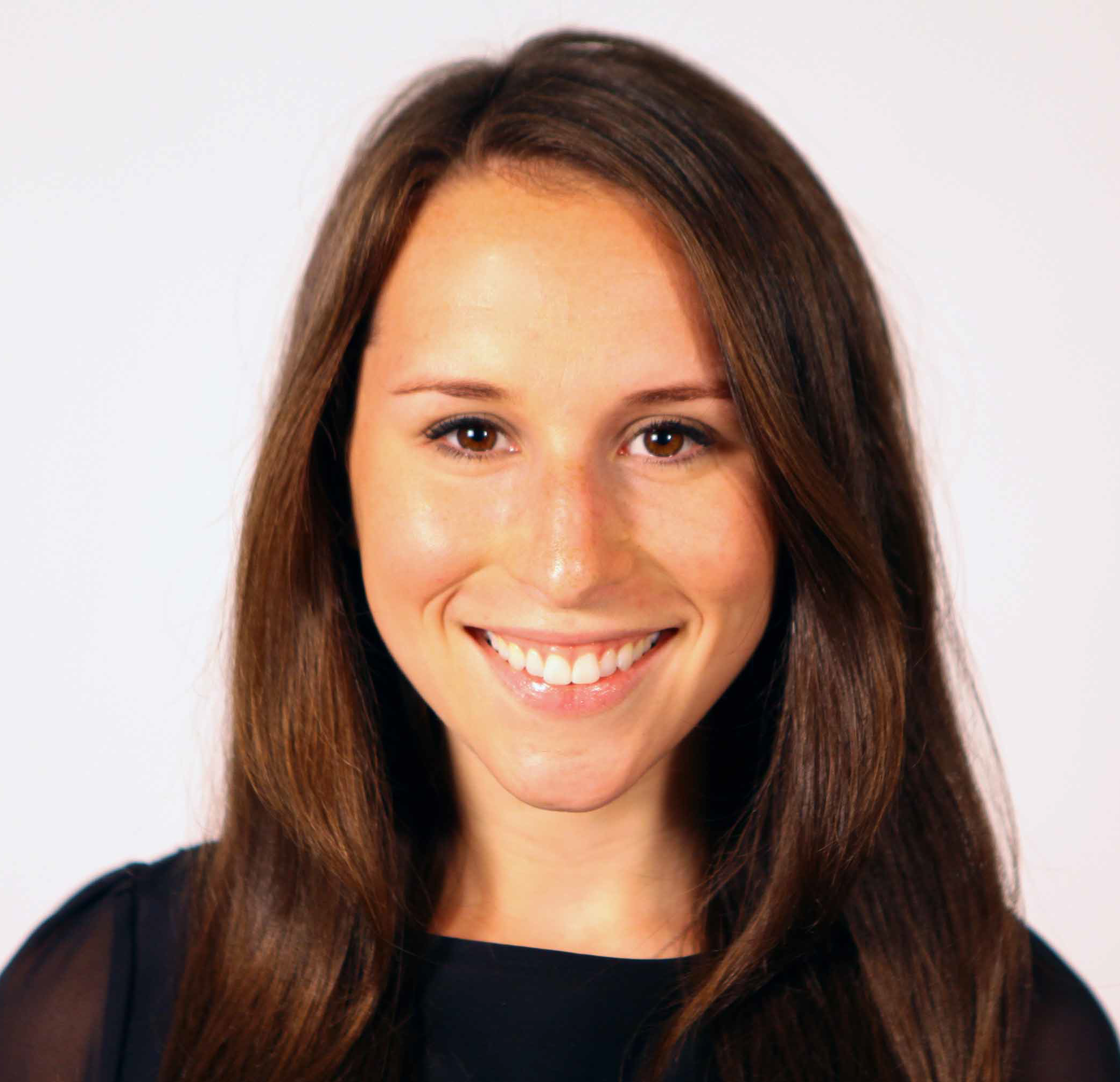 Morgan Lichtenstein
---
Stay updated. Subscribe to our blog.