Only a few years ago, recruiting passive talent wasn't a high priority for most businesses. Job opportunities were limited, unemployment rates were high—job seekers didn't have room to be selective.
Now, 70 percent of the global workforce are passive candidates which makes acquiring great talent more of an art.
There isn't a silver bullet when it comes to recruiting passive candidates.
It should go without saying but knowing how to build and leverage good relationships is the secret sauce to turn a passive candidate into a hire.
Without taking careful steps to develop a positive relationship, the candidate is at real risk of disappearing into a black hole or experiencing a poor candidate experience.
Yet, across all verticals, those in the business of talent are struggling to connect with candidates. In fact, the average candidate response rate for the industry is just 20 percent.
In the war for talent, companies are represented by external communication patterns and thoughtfulness in each and every interaction.
With the right approach, you will find you can make more placements, better serve your clients with high-quality talent, and candidates will find the roles that are truly right for them.
Here are four tips to create a better candidate-recruiter relationship and deliver a white-glove candidate experience in the process.
1. Prove you want what's best for them than yourself
The number one reason people change jobs is opportunity, and the factors that influence this are compensation, work-life balance and professional development.
Spend your first interactions with a candidate by getting to know them. Ask them questions to understand what they want, what they need and where they are in the job hunt process.
It should seem obvious to many, but it's often overlooked: In the early conversations with a candidate, make it very clear about why it would be beneficial for them to join your business and how your organization can help their long-term professional goals. Specifically, tell them how your company could offer them a way to take their career to new levels, and even beyond the company.
Knowing this right from the start can make them realize all the things they are missing. Clearly seeing an upward path and career development, and having the information upfront, can 100 percent speed up their decision to accept a role once it's offered.
2. Communicate, communicate, communicate
Encourage open communication and transparency from the start. If you can outline a firm process at the start of a search and stick with it, you will avoid wasting your time, and your client and candidate's time in the long-run. Spend a few hours and develop a rhythm of touch points for all parties. Also, let your candidates know what part of the process they're in at each touchpoint.
Having regular touch-points with candidates also keeps them engaged. So, always call or text when you say you will. Find natural ways to check in without being pushy or overbearing. When someone is interviewing, reach out to the candidate to ensure they got what they needed and keep them updated on when they could expect to hear back. Let them know—and be honest—about where they stand in the process and always ask if there's anything you could be doing for them.
With 89 percent of talent say being contacted by their recruiter can make them accept a job offer and faster, it pays off to develop your own communication rhythm and set a structure from the beginning.
3. Provide value
Talent makes decisions based on information, interest and excitement. Your job as the gateway for talent at your company or a partner's company is to provide candidates with as much information as humanly possible.
Going into any conversation, always have a 360-degree view of the role so when the time is right you can communicate intelligently about the position you're working on. You should have a great read on what a person will be be doing day-to-day, and what traits/skills are needed to be successful.
Take what you know (from point #1) and match the needs of the role to a candidate's skill set and interests. Getting this right will ensure a candidate feels understood, and will be more receptive to talking with you to learn more a role.
4. Always care
Last tip on the list, but it should be first and top-of-mind for anyone working in the business of talent. This is an industry that has a high volume of interactions. Figuring out how you can make each and every qualified candidate feel like they're the most important thing, will serve you and your business, a long way.
In the End
Whether someone is actively or passively looking for a new job, there's a level of care that job seekers expect in order to consider making a move. There are many steps to building a white-glove candidate experience that keeps candidates interested and feeling appreciated. By making a few small changes in how you work with candidates, you should begin to see the difference in caliber of talent you land.
If you'd like help connecting with great talent, or for more tips on building a white-glove service, give us a shout.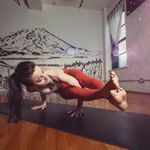 Veronica Feldmeier
---
Stay updated. Subscribe to our blog.