If you're running a company, there's going to come a time when you need to hire a CEO. At that point, you'll need to decide what benefits to offer to entice a high-quality candidate to join your enterprise.
For a typical employee, a benefits package usually consists of standard compensation, including salary, bonuses, and perhaps stock options. However, once you ascend to the top echelons of an enterprise, the packages dramatically increase in value.
11 Benefits a CEO Expects in a Dream Job
Here are some of the perks a CEO can expect to enjoy in a dream job:
A solid severance package
If you want to convince a candidate to leave their stable, corporate job to take a leadership role at your startup, consider offering them a generous severance package.
While the opportunity of working at an early-stage enterprise can be enormously exciting, there are risks.
A severance package mitigates some of these risks. It can be a lump-sum payment or a salary paid over time. If not a lump-sum amount, the agreement may pay an executive's salary for anywhere from several months to a year or more.
It's not uncommon for a CEO to receive a severance package that includes three times the executive's base salary paid over time.
Equity grants
Equity––a percentage of ownership in an enterprise––is a common cornerstone of a good CEO compensation package.
If you're running a startup, a CEO candidate you're trying to snag might have enticing offers from larger companies with long and storied histories. These enterprises typically have proven markets and significant cash reserves.
If your early-stage company isn't turning a profit yet, there's no way to compete with that on a purely monetary level. However, if your company is on an upwards trajectory, offering equity in it could persuade a candidate coming from a traditional business to join it.
Having a sense of ownership in a company is a fantastic productivity booster. A great way to cultivate this feeling is to grant your CEO equity in the form of restricted stock and stock options.
This will help motivate your top executive to build a robust, more highly valued business. It's also a way for you to increase their earnings package without taking any dollars out of payroll.
Retirement fund lump sum
To be equitable and stay within the bounds of the law, you typically need to offer all team members the same retirement account percentage.
However, you could still deposit a large lump sum into a CEO's 401(k) at year's end as part of a solid compensation package.
A generous health plan
To be fair, you probably need to offer the same health plan to all team members. However, instead of covering only 80% of medical expenses for your CEO, you could pay 100%.
CEOs are often required by the board of directors to have an annual physical, complete with a stress test and MRI. That's because a company could suffer serious negative consequences if they lose their leader due to illness.
By helping your chief executive get quality care without them having to pay for it, you'll ensure your company has a healthy leader at the helm. Also, you'll be offering a benefit that, as part of a comprehensive benefits package, will entice them to stay.
Relocation costs
If a candidate has everything you've been looking for in a CEO but lives far from your geographic area, offer to pay their relocation costs. This could also consist of money towards a home down payment.
For CEOs who don't want to immediately purchase a house, a relocation package could temporarily cover apartment rent until they decide on permanent accommodation.
Sabbaticals
Sabbaticals as part of a benefits package is a terrific way to give CEOs suffering from job stress a way to blow off some steam.
However, a sabbatical is more than merely an extended vacation––it needs to have a clear purpose, so ensure that your executive can articulate one.
Ask them to devise a plan of what they'll be doing on their sabbatical. That could be biking across the country, finishing a novel they always wanted to write, volunteering for Habitat for Humanity, or some other endeavor. The plan should include how their time off will positively affect your company.
For example, they might feel rejuvenated and consequently more productive when they get back to the office. They could also learn valuable lessons they can share with other team members.
Country club memberships
To attract high-caliber C-suite candidates, some companies are offering lifestyle perks as part of their benefits packages. For example, if entertaining clients is essential to the role, you could provide country club memberships for golf or dining.
While this practice seems to be declining, some corporations still pay for their chief executives to golf. One reason for doing so is the widespread belief that it can help build better business relationships.
Transportation perks
Some enterprises offer their CEOs transportation perks such as company cars, exclusive parking spaces, and/or a hired driver. If your CEO needs to travel frequently, you may want to give them a company automobile or a leased vehicle.
A transportation cost package could include parking costs, gas, tolls, and other travel expenses.
Luxury office furnishings allowance
Like it or not, CEOs often get to pick out fancier décor than the typical executive is allowed.
You might not have the financial resources to offer your CEO the over $1 million in expensive furnishings that Merrill Lynch gave John Thain, its CEO, in 2008.
However, if you want to attract high-caliber CEO candidates, consider offering them a generous office furniture allowance.
Private school tuition
If it's difficult to entice a candidate to move because the educational choices for children in your area are poor, offer to pay private school tuition.
This is an atypical CEO benefit. However, it could make the difference between a candidate enthusiastically accepting the role or turning it down because they didn't want to jeopardize their kids' educational opportunities.
Bonuses
Bonuses typically are part of every CEO's benefits package.
CEOs who know they'll be rewarded for exceptional performance tend to be more productive because they are incentivized to do so. You can measure performance by things like profit, revenue growth, share price appreciation, or return on equity.
However, only using financial metrics to determine fair pay for a particular performance level can be problematic. That's because these kinds of metrics aren't always an accurate barometer of how well an executive is performing at their job.
A CEO could be unfairly penalized for a one-time event or difficult choices that hurt performance in the short term. Try to create more all-encompassing measures that are better able to gauge a CEO's effectiveness.
Also, think about offering a signing bonus. This could compensate your candidate for stock options they'll lose at their previous company because they weren't fully vested.
How to recruit a CEO
Identifying what your company needs from a CEO
A CEO search should start with identifying what your company needs from its top executive. This includes experience, skills, occupational history, personality, and other factors.
Leadership abilities and qualities that worked for your enterprise a decade ago probably won't suffice anymore. That's why you shouldn't rely on an outdated list of CEO attributes to hire your new leader.
If it's been years since you conducted an inventory of capabilities your CEO needs, do one now. Also, if you require your CEO to have a particular specialized skill, state that up front in your job postings.
Try networking
Talk to members of your professional network and mention to them you're looking to hire a CEO.
You might be astonished at how often someone in your network knows just the right candidate for a role you're recruiting for. If that's the case, they can arrange a meeting between you and the contender for your top leadership position.
The candidate gets a personal endorsement from an individual you know and trust. You get a brand-new chief executive.
Create a CEO search committee
Putting together a search committee can help you find the right person for the CEO role. However, ensure that those selected for this crucial assignment are genuinely invested and willing to fully dedicate their time, talents, and resources to the task at hand.
Need a hand recruiting your next CEO?
If sifting through innumerable CEO candidates seems like it might be too overwhelming, you could always outsource it to an executive recruiting firm. These agencies have the expertise you need to find a chief executive with the right qualifications to lead your organization.
By hiring a recruiting agency, you'll be able to give your business the total attention it needs without any unnecessary distractions. Unlike traditional recruiters, here at Hunt Club, we specialize in utilizing the power of relationships to help you make your next hire.
When you leave the hiring to us, we'll build you a talent pipeline capable of supplying you with high-caliber candidates for all your open roles.
Contact us today!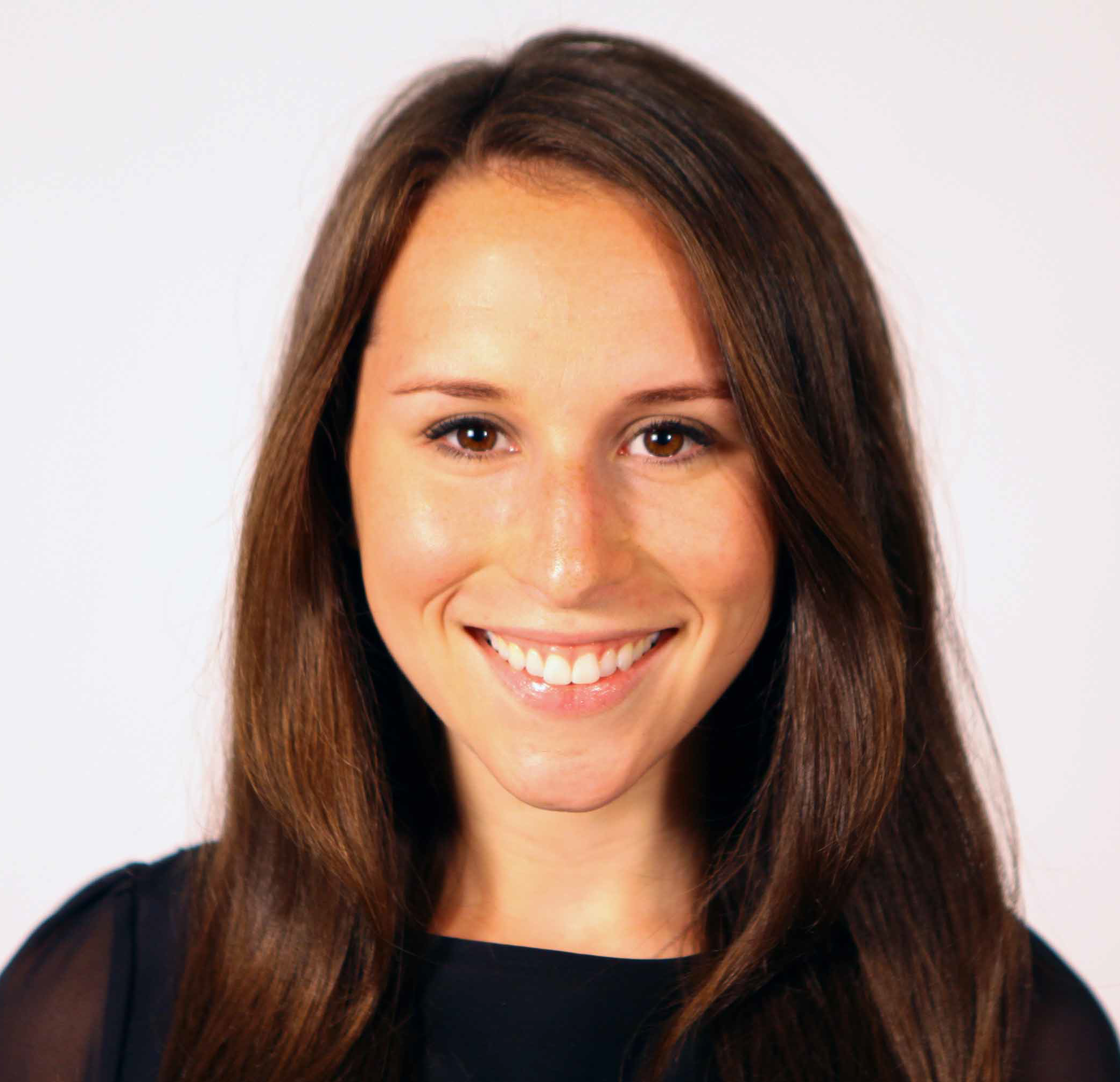 Morgan Lichtenstein
---
Stay updated. Subscribe to our blog.