From corporate boardrooms to sales teams, recruiting the right candidates for a role can be harder than it looks. Two-thirds of recruiters say that it's gotten harder to fill positions due to changes in the job market over the past five years.
Sometimes it's because of a skills gap: there aren't enough qualified candidates in your region, and you need to attract people from further afield.
But the low unemployment rate is also a factor. Because most qualified candidates have a job already, they're less likely to be looking for a new job and less open to accepting a job offer unless it comes with an increase in pay or better work-life balance.
With that in mind, recruiting top talent doesn't have to be an impossible task. From new technologies like AI hiring tools to tried and true approaches like employee referral networks, let's look at a few ways you can attract the right candidates to your team.
Recruiting solutions to finding the right hire
What does finding the right hire look like for your company? There are several factors to consider when bringing someone new into the workplace.
First, you'll need to make sure that they're qualified for the position. Even before inviting candidates to an interview, narrow down your candidate pool with a questionnaire or a phone screening to see if they meet the minimum requirements for the role.
That said, don't be unrealistic with your expectations. Ask your colleagues to list which skills are must-haves, and which can be picked up on the job. Sometimes, slightly under-qualified candidates can adapt to a new role with a little training.
Second, check for a good culture fit. In addition to an interview, give each candidate a tour of the office, introduce them to other employees, or invite them to lunch.
Culture fit doesn't mean everyone on your team has to have the same degree or have gone to the same alma mater. But at the very least, your new hire should reflect your company's values, communication style, and work ethic.
Third, hire for the long-term. There's no point in waiting for the perfect candidate for a role only for them to move on to a new job in a few months time.
Reduce turnover by hiring candidates who are dedicated to their career path, and make it worthwhile for them to stick around by offering a competitive salary and benefits.
Five solid recruiting solutions for your business
These are a few of the most important things to keep in mind when making a new hire. However, where do all of these candidates come from in the first place?
If you're like many industries these days, then your prospective hires won't be coming from mainstream job boards, or even from postings on LinkedIn.
Instead, let's look at five robust recruiting solutions for your business that take today's new hiring landscape into account.
Recruitment networks
Recruiting networks help to reduce the amount of effort that your team has to spend on searching for and vetting new hires. Instead of recruiting candidates through an internal HR team, a recruiting service can do most of the work for you.
Not all recruiters are the same, though, so it's crucial to find one that can handle the needs of your business. Some recruiters only come on board when you need to make a single hire, while others can help you create a long-term hiring strategy.
The best recruitment networks leverage modern technology to help you make the right hiring decisions. For example, Hunt Club uses its own proprietary technology to search its network of over 5,000,000 passive candidates to find the best match.
Since passive candidates are included in the search, you'll be able to reach candidates who aren't actively looking for a job but are open to new opportunities.
Plus, Hunt Club has over 10,000 experts on hand to make a professional referral. The team at Hunt Club will use these resources to narrow down the pool of candidates and provide you with a shortlist of five to seven prescreened, and handpicked selections.
Because Hunt Club does all of this vetting upfront, you can be sure that each candidate is qualified for the role before they even sit down for an interview.
And by tapping into a pre-existing network, you'll reduce the time you spend posting ads on job boards and waiting for resumes to trickle in.
Online recruitment CRM platforms
Another option is to use an online recruitment platform, which is essentially a CRM for prospective hires. These kinds of tools can be useful if you hire frequently and need to keep track of a large number of applicants.
This won't necessarily solve your sourcing problem, though, unless you pair it with an online recruiting tool such as LinkedIn Recruiter.
Why use an online recruitment platform? For one, it can automate some of the steps in the employee vetting process. For example, you can use AI technology to sort resumes and screen applicants, and even use intelligent chatbots to schedule interviews.
Just as with a customer-oriented CRM, you can use an online recruitment platform to build up a profile of your prospective candidates. Even if you aren't able to hire them immediately, you can save their information for future job openings.
Additionally, you can use recruiting software to reduce bias in the hiring process. While there are still questions about how useful these tools are at increasing diversity, some tools allow you to address gender imbalances in your candidate pool.
Recruitment CRMs and applicant tracking systems can't replace the hands-on support of a recruiting service. Still, they can make it easier for your HR team to track promising candidates and automate some of the steps in the screening process.
Employee incentive programs
One tried and accurate method for boosting your recruiting efforts is with a referral program that incentivizes your employees to recommend candidates from their networks.
Why do employee referral programs work? Mostly, because they include your existing employees in the hiring process -- and reward them for it.
New hires who join your team through a referral program require a shorter hiring and onboarding process and stay in their job longer.
You'll also spend less money on job ads and outreach, although, depending on the role, you should plan to reward the employee who made the referral with a bonus.
These programs are successful because referred candidates are more likely to be a good culture fit and have the required qualifications for the role. They may have the same technical background or social connections as your current employees.
And, because someone in their network has recommended the role to them, they're more likely to take the job offer seriously.
Employee referral programs can be incorporated into your recruitment CRM or other recruiting strategies and can increase the candidate pool for any given role.
However, if more than 50% of your new hires come through a referral program, you might find yourself with a less diverse and more insular workforce.
Balancing your team with new hires from outside of your network and from a recruitment service or job board is essential
Niche job boards
While many hiring managers turn to Monster or Indeed, the minute they have to hire someone new, these aren't necessarily the best places to find candidates.
For one, mainstream job boards get so many new posts every day that it can be like finding a needle in a haystack -- for both the recruiter and the jobseeker.
Unless you use precisely the right job description in your post, your ideal candidates may never even see it.
One solution is to turn to niche job boards instead. Passive candidates are more likely to frequent industry-specific websites, so you'll increase your chances of getting your job ad seen by the relevant candidates in your industry.
How niche should you go? Good.co has a list of The Top 100 Niche Job Boards on the Internet, and they cover everything from Science Careers to Math Classifieds, as well as remote job boards like WeWorkRemotely, and nonprofit job boards like Idealist.
If you're struggling to find candidates in your region, consider posting on job boards in other cities or countries to reach candidates who can work remotely or relocate.
Posting on multiple job boards may incur more fees, but if you do it strategically, you'll reach a more relevant talent pool and have fewer unwanted resumes to sort through.
Social media recruiting
Finally, don't overlook the benefits of recruiting on social media platforms. As more and more job seekers -- particularly millennials and Generation Z -- spend their downtime on social media, this can be the quickest way to get your job posts in their inbox.
Using social media for recruiting is especially important for SaaS companies and online businesses that rely on social media for inbound marketing and customer support. After all, your ideal candidate is someone who knows these platforms inside and out.
How can you leverage social media in your recruitment process? Start by building up a company brand on multiple social media channels -- not just Facebook and LinkedIn.
Candidates who know about your company and trust your brand are more likely to be interested when you post about a job opening.
For example, Buffer received twice as many job applications the month after they began publicly sharing their salary formula on their blog and on social media.
You can also combine social media with your employee referral program by asking your employees to share job posts on their social networks. Posts shared by employees are more likely to be seen and engaged with than posts from corporate accounts.
Most importantly, find out what hashtags job seekers in your industry are using to look for work. Share job posts using the most relevant hashtags, including location-based hashtags and hashtags for industry conferences, such as #SXSW2020.
Social media recruitment isn't a quick fix to fill your open positions. If you don't have a trusted online presence, it can take time to build one.
But for companies that do, there's nothing more rewarding than hiring a candidate who believes in your brand and already follows you on social media.
If someone has a particularly impressive social media presence, you can even take the initiative and reach out to them.
Which strategy should you choose?
As we've seen, each of these strategies can address different problems that may come up during the recruitment process.
If you have too many resumes, use a recruitment service or a recruitment CRM to help you sort through them all and pick out qualified applicants. Don't have enough? Target your search using a niche job board or social media outreach instead.
No matter where you are in the process, a recruitment service like Hunt Club can help you come up with a recruitment strategy and expand your candidate network.
Reach out to the team to find out how you can get access to our network of over five million qualified candidates today.
Recommended Hiring Resources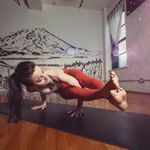 Veronica Feldmeier
---
Stay updated. Subscribe to our blog.