"It's our business to place incredible people in great companies. Our goal has always been to build the best workplaces in the process."
- Nick Cromydas, CEO and co-founder, Hunt Club.
We're delighted to announce that Hunt Club has been named to Inc. Magazine's Best Workplaces for 2019!
The list is the result of a wide-ranging and comprehensive measurement of private American companies that have created exceptional workplaces through vibrant cultures, deep employee engagement, and stellar benefits. Collecting data on nearly 2,000 submissions, Inc. singled out 346 finalists.
For the 2019 list, 74.2 percent of surveyed employees were engaged by their work—besting last year's 72.1 percent.
To identify the businesses across the country with strong cultures of employee engagement, employees at each nominated company had to complete a unique, 30-question survey, which measured key criteria including trust, management effectiveness, perks, and confidence in the future.
While analyzing the survey results, Inc. and partner Quantum Workforce saw several distinct commonalities across top workplaces such as: highly engaged employees, flexible work hours and paid time off, commuter benefits, and high levels of transparency.
We place a high value on its company culture and employee engagement at Hunt Club – centered around the creation of authentic and intentional core values.
Our company culture has contributed to strong business growth – in 2018, we expanded the Hunt Club team by 2.5x (2017 - 2018) and we're on track to reach growth of 3.2x by the end of 2019.
We also invest in employees' health and happiness with a comprehensive benefits package including unlimited paid time off, company-sponsored health plans, retirement planning with match, and personal development and learning stipends.
To see the list of winners, pick up a copy of the June 2019 issue of Inc. Magazine or online here.
---
Editor's note: This post was originally published in 2018 and we've updated it for accuracy and comprehensiveness.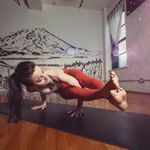 Veronica Feldmeier
---
Stay updated. Subscribe to our blog.