Relocating your startup is tough, and the stress involved is gigantic. You're going to have to do a ton of planning, incur massive expenses, and be challenged at every turn by logistical difficulties.
You could lose some or all your customer base, spend money you don't have, or lose valuable team members who won't be able to relocate.
However, there comes a time when relocating is your best and only choice.
We'll cover the following points in this article:
The best cities to move your startup to
Why smaller cities might be better
Why talking to people in your new city might be the best research
Why move your business to a new city?
By moving your operations to a new city, you can take advantage of a more favorable business climate. This includes better resources, such as more robust entrepreneurial networks and government-sponsored incentives for business owners.
A move can also give you a fresh start if business is stagnating where you are now. A market could get saturated if you stay in one location. By moving, new markets will suddenly emerge, allowing you to be profitable again.
The cost of doing business might be cheaper somewhere else. California might be a hotbed of entrepreneurial activity. Still, it's also one of the most expensive places to live in the US.
If you're a savvy startup owner, you're always looking for ways to cut costs and boost profits.
Moving is sometimes the only way to accomplish this.
Talk to people before moving to a new city
Conducting research on your prospective new city is crucial. However, no matter how much initial research you do, you'll have to talk to some humans sooner or later if you want to know if relocating to a new city is smart.
Attend entrepreneurial networking events in your new city if you want to find out what the incentive programs available to startups are. You might be pleasantly surprised at what grants and tax advantages you uncover.
At these meetups, find a startup that's at the same stage or in a similar sector to your own. Then reach out and introduce yourself to the founder. Because founders are busy, it might take a couple of tries. Many entrepreneurs love to help those who share their passion.
Ask your connections, "Whom should I try meeting here?" Ask for introductions to people who are experts on the things you need to know to be successful in your new place.
The best cities to move your startup to
Boise, Idaho
Boise, Idaho, is quickly becoming a hot town for startups. In the last several years, homegrown businesses have popped up everywhere. These enterprises include robotics, engineering, and online software companies.
Business is booming because there's lots of available talent in the city and surrounding areas.
Startups are flocking to Boise in droves not only because of its wealth of opportunities but also because of its great amenities, such as gorgeous parks and a stunning array of restaurants and museums.
Reno, Nevada
Reno boasts a business-friendly tax structure, government assistance for startups, breathtaking natural beauty, affordable housing, and tons of outdoor activities.
This has made it somewhat of a startup mecca, attracting the interest of such entrepreneurial luminaries as Elon Musk, who chose the area for the very first Tesla Gigafactory.
Portland, Oregon
Portland, Oregon is part of a vast tech corridor. This corridor runs along the I-5 from northern Oregon through Tacoma and Seattle. From there, it goes all the way up to Vancouver, Canada.
Startups are starting to discover that, with its abundance of top-notch talent, public support of the tech sector, and a high standard of living, Portland is a fantastic place for startups to do business.
Las Vegas, Nevada
Las Vegas is rapidly becoming a nexus of some of the most innovative startups on the planet. The city has been named as one of the top 10 places for tech talent, with Amazon, Google, and other well-known companies establishing a presence there.
It has affordable residential and commercial real estate too.
Of course, the most famous startup to move to Vegas was Zappos, which revitalized the area when it moved downtown in 2013.
San Diego, California
San Diego rivals Silicon Valley in the number of startup tech companies that call the city home.
Unbeatable weather, top-notch university research facilities, and high-quality living make it a great place to find talented workers for your startup.
Kansas City, Missouri
Kansas City is a part of what's now known as the "Silicon Prairie." Here, you'll find tech talent galore lured there by a substantially lower cost of living than the tech hubs on either coast.
A tech worker can buy a big home for less money than they'd pay for a tiny apartment in the big city tech centers.
Omaha, Nebraska
Omaha is also part of the "Silicon Prairie." It has benefited from a concerted effort by business leaders to attract startups to the city. Omaha is famous for being the home of Warren Buffet and his company, Berkshire Hathaway.
There are also many financial, insurance, and construction companies that do business in the city.
Talented tech workers enjoy a low cost of living and lots of job opportunities.
Minneapolis, Minnesota
Minneapolis and St. Paul are thriving tech hubs that grow more vibrant with each passing day. Public and private institutions in the city are working hard to offer top-notch incentives for startups.
Tech and medical research companies are making the exodus to the cities because of its favorable business climate. In 2020, Shutterfly moved jobs from San Francisco to Minneapolis because of how much better it is to do business than in the Bay area.
Tech workers love the area because of the accessible healthcare, affordable housing, and excellent education opportunities.
Atlanta, Georgia
Atlanta has a low cost of living, lots of highly skilled college graduates, and easy access to venture capital. There's also a strong push for a more inclusive business environment, making for better workplace cultures.
Major companies across sectors view the city as a world-class business destination. Here are some of the leading companies doing business in Atlanta:
Home Depot
Mail Chimp
Delta Airlines
Coca Cola
Chick-fil-A
Atlanta has a lot of startups doing business in the city too. In 2016, 33% of all Atlanta jobs were from startups.
Nashville, Tennessee
Nashville has a slew of factors that make it attractive for talented tech workers looking for work. They include affordable housing, low cost of living, and a vibrant music and nightlife scene.
Because of its strong economy, the city is growing by leaps and bounds.
It's a lively center for startups specializing in fashion, technology, and healthcare. Startups interested in relocating to Nashville will find it a more affordable option than many other cities.
Austin, Texas
Austin is a mecca for startups who are attracted by not only the affordable inner-city commercial property costs and public and private business perks but also the fun food culture, lively music scene, and trendsetting design aesthetic.
Many tech behemoths have set up offices in Austin because of how business-friendly the city is.
Raleigh, North Carolina
In 2020, Raleigh had the highest quality of life among US cities. Factors that figured into the ranking include commute time, income, and overall health.
The area is home to three top-tier research schools—Duke, UNC-Chapel Hill, and NC State. This is known as North Carolina's Research Science Triangle Park, which provides skilled graduates for the local workforce.
Local government is pro-business without the oppressive regulatory environment that makes it challenging to operate in some cities. It also has a low 2.5% corporate tax rate.
Dallas, Texas
Companies from the Bay Area are flocking en masse to Dallas's more favorable business environment, including data centers, manufacturing facilities, and research hubs. Big companies like AT&T, ExxonMobil, and Fossil have selected Dallas for their corporate headquarters.
Several factors are contributing to this interstate exodus. For example, commercial real estate costs are less expensive than in many California cities. There are also excellent business incentives and tax breaks offered by the municipality.
According to research conducted by Indeed, Dallas is third in US metro areas for the highest salaries after adjusting for cost-of-living expenses.
Orlando, Florida
Orlando is a prime location for any startup or small-to-midsize business that wants to grow.
While the economy has been primarily supported by tourism, there's a growing tech industry bolstered by an influx of over 200 aerospace and aviation companies. Orlando is supporting the diversification of its economy by launching world-class accelerator programs and helping ventures secure seed funding and co-working spaces.
Among the many benefits for companies doing business in Orlando are zero taxes for LLC companies and no personal state income taxes. Business and residential real estate is much more affordable in Orlando than in other US cities of the same size.
Where is the best talent?
You can find the best talent at Hunt Club. This recruiting service leverages the power of the network to provide you with a curated list of top-tier talent.
We can put together a talent pipeline for you that'll always be there whenever you need to fill an open position.
Contact us today!
Ready to create a strategic recruiting plan?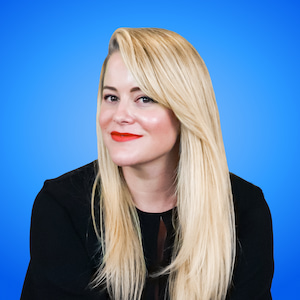 Amanda Price
---
Stay updated. Subscribe to our blog.