Say you want to maximize the chances that your startup will succeed. In that case, you need to ensure that your company regularly gets an infusion of top-tier talent.
Hiring a startup recruiter service is the best way to do this. What's the best startup recruiter service you should try?
In this article, we'll cover these three main points:
What is a startup recruiter service?
A startup recruiter service helps businesses find the right senior-level talent. In exchange for that, the recruiting firm receives a fee.
If you've been running a company for a while, you probably know how vitally important it is to hire for an executive-level position. A startup recruiter service can make the entire process easy and effortless.
Startup recruiting services use a wide range of resources to find the best possible talent. This includes job boards, recruitment platforms, and professional networks.
Why use a recruiter service for your startup?
If you're a founder, once you grow your company to a certain size, you'll have enough to do without continuing to do all the recruiting yourself.
That's when it's time to outsource the talent acquisition process to a startup recruiting service.
They'll be able to leverage their expertise to fill your open positions with the highest caliber of talent available.
Advantages of using a startup recruiter service
Advantages of working with a startup recruiting service include:
Quicker hires because your executive search firm has specialized knowledge and experience
The startup recruiting service's extensive networks mean better candidates
Saves time you would typically spend searching, screening, interviewing, and onboarding prospective employees
Saves money by hiring faster than hiring in house
Hiring is kept more confidential by outsourcing it
The recruiter may refund the agency fee if the new hire doesn't work out
Graduated payment systems are often available that spreads cost over time
High return on investment when a high-quality executive is hired
Disadvantages of startup recruiter services
High cost due to most recruiting firms charging a percentage of a candidate's first year's salary
You often must pay a hefty upfront retainer fee
A recruiter might not understand your company well enough to tell its brand story
Learn more on how much recruitment agencies charge.

One thing to look for in a startup recruiting service
Every startup recruiter service should have the ability to tell the company's brand story to prospective employees.
To do this, the recruiter needs to go way beyond the mere rote matching of resumes to job requirements and sell the organization to you in the most compelling way possible. The best way to ensure the recruiter can do this is by asking them to pitch their current company.
Then, ask them to pitch your business.
This will help you understand how proficient the service is at storytelling. It will also help you how much research the recruiter has done on your company.
The 5 best startup recruiter services you should try
Hunt Club
Features
Technology-driven
Web-based platform
Advantages
Leverages the networks of over 10,000 subject matter experts to find your next great hire
Takes the recruiting process entirely off your hands
Disadvantages
Not the biggest
US only
Relatively new company
Imagine if CEOs worldwide could tap their networks to help you choose your startup's next leader. That's your reality with Hunt Club, a referral-based executive recruiting service.
Hunt Club was named one of the best executive recruiting firms in 2020 by Forbes. It was founded as an alternative to legacy search firms, replacing antiquated spreadsheets and closed professional networks with new ways of doing things.
Hunt Club uses technology to build a relationship score based on how well subject matter experts know other people in their field.
If a $1 billion tech startup is searching for a CEO, Hunt Club will deploy its proprietary processes to put together a list of the 100 best matches for that role. By rapidly searching the networks of thousands of executives, this referral-based recruiting service cuts time-to-hire by half.
Here's how Nick Cromydas, co-founder and CEO of Hunt Club, puts it:
"The search industry hasn't evolved much since LinkedIn. The world is changing as digital touches every intersection of business. We just don't think the firms of today are equipped to service the companies of tomorrow. Hunt Club plans to change that."
The best talent listens to those they know and trust. Hunt Club cuts through the din of all the companies out there clamoring for a candidate's attention. It does this by borrowing others' social capital to fuel a referral recruiting system with a proven track record.
Korn Ferry
Features
Recruits across industries and functions
Offers services besides recruitment
Advantages
Largest, most globally recognized executive search firm

Impeccable reputation
Offers a full suite of services
Disadvantages
If you need an experienced executive recruitment agency with locations near you but with a global reach, give Korn Ferry a try.
It has an impeccable reputation and a dizzying array of services that make it an outstanding service for struggling young startups.
Korn Ferry is one of the world's largest and most recognizable executive search firms. Since Korn Ferry operates globally, it will be able to assist your startup if it ever expands beyond the border of America.
You'll be able to have a single recruiting agency for all your needs because Korn Ferry has diversified expertise in a multitude of industries and roles. The company has also developed a first-rate assessment tool that ensures that candidates have the right job qualifications and are an excellent cultural fit.
However, what they charge for recruitment is a bit steep—40% of first-year salary and a $100,000 minimum.
If you're looking for C-suite talent that only makes $120,000 a year, you're probably not going to want to pay the $100,000 fee. You'd be better off with a recruiter service that doesn't charge as much.
JMJ Phillip
Features
Rapid placement services
Strategic search advisory service
Offers both retained and contingent recruiting services
Advantages
Succession planning experts
Discreet retained search makes them unique
Proven track record in ensuring cultural fit
Disadvantages
Pricing isn't transparent
Fairly new company
Not well known
JMJ Phillip is an executive search agency that offers rapid placement services, retained executive search, contingent recruiting, and discreet search. If you want to perfect your ability to acquire top talent, try their strategic search advisory service.
JMJ Phillip serves multiple industry segments, including manufacturing, engineering, technology, and industrial supply chain.
The discreet retained executive search they offer is one of the things that make them so unique. For example, suppose you need a confidential top-tier hire. In that case, you can contact JMJ Phillip for a retained search rather than making your search public to multiple firms.
For highly competitive fields, this is an excellent strategy.
JMJ Phillip can help with succession planning. This way, you'll be able to effectively evaluate internal candidates to decide who should next occupy the C-suite.
They're experts at ensuring cultural fit and will also help your organization attain its inclusion and diversity objectives.
N2 Growth
Features
Succession planning services
1:1 executive coaching
Advantages
High customer engagement score
High executive placement retention rate
Flexible pricing model
Disadvantages
Smaller agency with fewer recruiters
Non-transparent pricing
Lacks diversified segment experience
N2Growth consistently earns high marks from business magazines and is consistently ranked by Forbes as a top-10 executive search firm. This executive search agency has a 92% customer engagement score and a 92% placement retention rate.
According to the company, N2Growth has created a unique search experience for their clients. This is one built for how search should work, not just how it's always been done.
N2Growth has a truly global reach, employing hundreds of recruiters across the US, Europe, Africa, the Middle East, and Asia.
Some say they're also one of the few executive search firms that might be willing to be flexible on pricing. However, that will be hard to determine, as they're not transparent in their pricing.
The Ladders
Features
Advantages
Lower costs than full-service executive recruitment firms
Search candidate resumes for the exact skills you need
Ability to directly contact pre-screened candidates
Disadvantages
The Ladders exclusively specializes in recruitment services. This means it's no-frills and doesn't offer things like leadership development.
It has a recruiting job board on which job-hunting executives can post their resumes and apply for senior positions. This means you can search candidate resumes for exactly the skills your organization needs.
You'll save money because it's free to sign up. The Ladders also lets you post up to 10 executive jobs and view up to 10 candidate resumes per month.
You might even end up hiring the same candidate a startup recruiter service would get you. However, you won't have an executive recruiter to help you screen out unqualified candidates.
Which one is best?
Overall, Hunt Club is the best startup recruiter service.
Working with a lot of startups means you'll get specialized recruiting expertise. We're smaller than most, so we'll be able to give your organization the attention it deserves.
This way, you can spend more time building your business and less time sourcing, scheduling, and negotiating with candidates.
How well does it work for companies who harness the power of Hunt Club's innovative recruiting model? We'll let Andy Nielsen, CEO of Everything But The House, speak about his experience:
"We started our partnership with Hunt Club about a year and a half ago. Since then, they've placed over 20 roles using their unique referral model to help us get the best talent. It's worked incredibly well for everything from executive to on-the-ground sales, and we've transitioned nearly all of our talent needs to them."
Call us today!
Ready to create a strategic recruiting plan?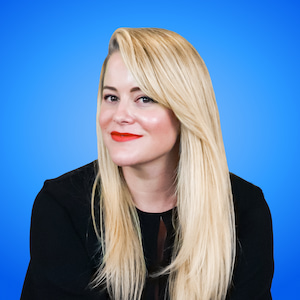 Amanda Price
---
Stay updated. Subscribe to our blog.