The startup ecosystem needs venture capital to thrive. With that understanding, there has been a stark contrast between who receives and provides funding and who doesn't. For instance, in 2020, only 0.6 percent of venture capital dollars were distributed to Black founders. But these statistics are changing. In 2021, Black founders raised $4.2 billion, a 281% increase year-over-year.

More than ever, Black investors and VCs are taking the steps needed to make waves of change by diversifying venture capital investments in an otherwise homogeneous environment.
Meet five top Black VC firms that are redefining venture capital for the Black and minority entrepreneurs, building generational wealth and sustainable economic inclusion.

1. 1863 Ventures
Website: https://www.1863ventures.net/
Stage: Revenue-generating, Revenue-based financing
Founded: 2016
1863 Ventures is a VC firm that aims to take Black and Brown founders from high potential to high growth. They focus on reducing barriers and risks to wealth building for marginalized groups that they consider the new majority.
To help Black and Brown entrepreneurs grow their businesses, 1863 Ventures offers free instruction to help organizations follow best practices, systems, and processes that improve operational efficiency, reduce execution risk, and catalyze growth.

2. BLCK VC
Website: https://www.blckvc.org/
Founded: 2018
BLCK VC is a 501(c)(3) nonprofit organization that focuses on connecting, engaging, empowering, and advancing Black founders and entrepreneurs. With their three key programs, Scout Network, Black Venture Institute, and Breaking into Venture, their goal is to equip Black founders with the tools they need to build wealth and mirror the diversity of this country by making venture capital investments more inclusive. BLCK VC strives to double the amount of Black partners and Black investors by 2024.

3. 4thMVMT
Website: https://www.4thmvmt.com/
Stage: Early Stage VC
Founded: 2018
4thmvmt is a firm that believes in the vision of an equitable America. They are heavily focused on investing in Americans who are affected by institutionalized racism by using trauma-informed leadership development programs to help individuals overcome significant obstacles that may get in the way of their ultimate success. 4thmvmt is committed to facilitating financing for candidates and closing achievement gaps using proven models and bold concepts.

4. Fearless Fund
Website: https://www.fearless.fund/
Stage: Pre-seed, Seed, Series A
Founded: 2019
Fearless Gund is a VC firm dedicated to helping women of color gain access to Pre-seed, Seed level, or Series A funding. In addition to the gap in funding due to race, women are historically underfunded despite the data showing how lucrative their returns are.
Fearless Fund's objective is to address the gap by positioning them to become more attractive for venture investment.

5. Harlem Capital
Website: https://harlem.capital/
Stage: Seed, Series A+
Founded: 2015
Harlem Capital is on a mission to integrate founders of color into the entrepreneurial and investment ecosystem. They believe that communities of color have massive economic value, and the more people from the community that are involved on the investor side of the table, the more they can build equity in that ecosystem.
According to Harlem Capital, founders should know that there are people who look like them who are willing to support and invest in them. Over the next 20 years, Harlem Capital plans to invest in over 1,000 diverse founders, thereby achieving their vision of the future of VC.
Black Business Spotlight: Alkeme Health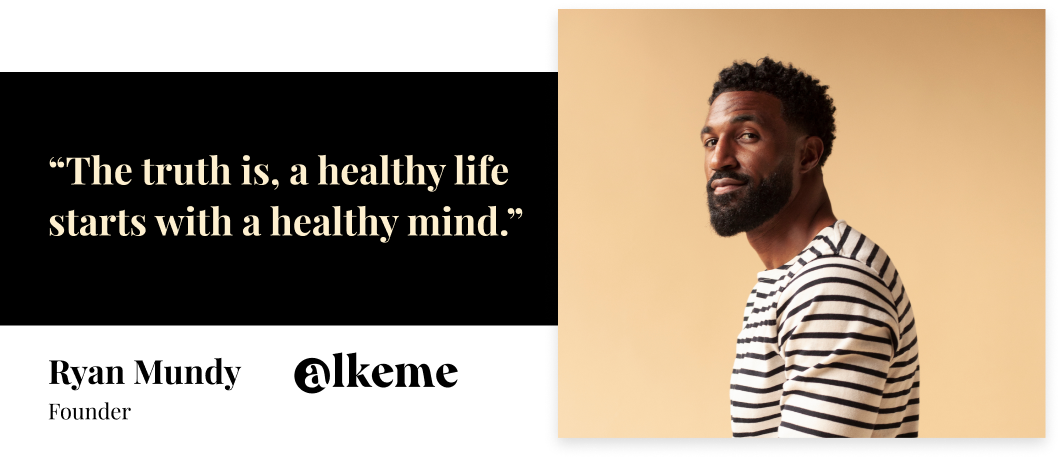 Through his own fundraising journey and experience as a Black entrepreneur and investor, Ryan Mundy, founder and CEO of Alkeme Health, who just raised $4.6 million, advises entrepreneurs to focus on building strong relationships and building a reputation for yourself.
"As a founder, you should always be fundraising and always be networking," explained Mundy. "You're investing in an individual, 1000%. I used to hear that as an investor, and didn't know what that meant until I actually started my own companies and realized how much work it is to take an idea from your brain and bring it to life. You're 1000% betting on the person and your confidence in them - it's not just about the numbers."
Learn more about Ryan Mundy and his vision turned reality in our Business Spotlight on Alkeme Health, a digital content platform designed to break down barriers to mental health resources for the Black community.
Topics Discussed