Internal hiring is expensive, labor-intensive, and there's no guarantee that your new employee will succeed. For many businesses, hiring firms are a cost-effective solution to this problem. Recruiting agencies can help minimize your employee's workload and expedite the hiring process. Read on to learn how recruiting agencies work and why choosing one may be the best decision you can make for your company.
Why companies partner with recruiting agencies
Currently, the average time it takes a company to fill a position is roughly 24 days, 12% longer than the average hiring process time in 2014. Though it isn't exactly clear why it's taking employers longer to hire new staff, we do know that employee turnover is on the rise as well.
A study by the research firm LeadershipIQ found that 46% of new employees either quit or are fired within the first year-and-a-half of employment. So why does it take so long to fill these positions and why are companies finding it so hard to keep new hires?
Hiring in-house is challenging.
Hiring in-house is tremendously time-consuming. You have to draft a job posting, sift through resumes, check references, interview applicants—sometimes 2-3 different times per person—then once you've found a qualified candidate, you can finally proceed with on-boarding.
It's difficult to spot the candidate "x-factor" on paper.
Finding a competent candidate can be a challenge when the job requires a very specialized skill set. These candidates may have a remarkable resume, but their assets might not align with the position or the company culture. Traits like ambition, teachability, integrity, and dedication aren't discernible from an application or interview.
Accounting for employee turnover.
Worker retention is often an issue, especially for start-up companies and small businesses that may experience growing pains. Roughly three million people quit their jobs every month—that's 2% of the entire workforce.
Economic cycles impact hiring needs.
Economic cycles play a huge role in a company's staffing needs. Naturally, when production is high, the size of your workforce will need to reflect the demand. In a recession, rates of layoffs and furloughs rise. When the economy takes an upswing, we typically see a sharp increase in the employment rate due to the uptick in supply and demand.
Applicants may be untruthful.
Unfortunately, applicants aren't always truthful on their resumes. While background and employment history checks are excellent screening tools, you should also be concerned with dishonesty in parts of the resume that you can't fact-check.
For instance, a candidate mentions on their resume that they're well-acquainted with a certain software program, but when it's time to use it in the work setting, they're clueless. Training your new hire on prerequisite skills isn't only aggravating—it's also time-consuming and costly.
Hiring is competitive.
Entrepreneurs and small businesses have to compete with larger-scale operations, who often get to cherry-pick top talent. Acquiring an employee from a direct-hire firm comes with its own set of unique challenges. These candidates are in high demand, which means you may have to incentivize the pay to compete with larger corporations. In the US, recruiting agencies fill an average of 16 million positions every year; the majority of these are jobs with large companies.
Bad hires happen.
Choosing the wrong employee can be detrimental for a company. Studies show that bad hires lower productivity, increase workplace tension, and may even harm the company's reputation.
According to the Society for Human Resource Management, hiring the wrong employee can cost a company upwards of $240,000, plus countless wasted hours screening, hiring, and training that employee and their replacement. It takes companies an average of 17 weeks to recover from a bad hire, between decreased production and finding a replacement.
The most common needs for companies hiring new employees are:
Experienced and qualified professionals with expertise in that particular field
The ability and willingness to commit to a new position
Someone who will represent their company in a positive manner
Team players
Self-motivation
A strong cultural fit
Drive and ambition
Dedication to the mission
Stability and longevity
The ability to accept and apply constructive criticism
Enter the recruiting agency
Each day over two million people worldwide are put to work by a recruiting agency. Recruiting agencies can function in many ways; the common denominator being they locate prospective employees, so the employers don't have to invest time and money doing it internally.
Besides freeing up time and reducing labor costs, hiring firms allow your business to focus on productivity and let HR to concentrate on core business rather than becoming over-encumbered by candidate screening.
Statistics show that hiring firms decrease the likelihood of new hires quitting or being fired, which is why many business owners choose to partner with them. According to the employment research firm LeadershipIQ, there are three main reasons employees don't work out: difficulty accepting constructive criticism, inability to handle emotional stressors, and lack of motivation. An excellent recruiting agency can help your business avoid these liabilities by pre-screening candidates and recommending those with high success rates.
Some companies opt for hiring agencies to handle recruitment since they can give them a competitive edge against larger corporations. Recruitment agencies are also a favorite for companies that are experiencing rapid growth or need seasonal or temporary workers since hiring firms can assist in filling many positions quickly or building a pipeline of future talent.
Using a recruiting agency vs. hiring in-house
Businesses that outsource hiring generally need to find top tier talent fast, something that's tough to do when you're vetting recruits yourself. The interview process alone can take weeks or even months in-house, especially if you're looking to fill specialized positions.
Hiring in-house is a significant time investment, requiring a dedicated team with the time and capability to write job descriptions, source, screen, and hire. Internal hiring can create more problems than it solves if hiring managers don't have the skills to source and interview talent successfully .
Partnering with an agency creates an extension of your team, without the time investment or overhead costs of internal recruiters. Agencies do all the heavy lifting and have extensive networks they can tap to hire your candidate faster.
Some agencies give you the option to be more involved or handle the entire full cycle recruiting process independently. As an employer, a recruiting firm can help you narrow the candidate pool and allow you to pick recruits from their short-list.
Businesses concerned with a high turnover rate often turn to recruiting agencies to help improve their employee retention. Contingency recruiters can be especially helpful in these scenarios since they don't accept payment until the candidate is successfully placed and employed for a specific amount of time.
How do recruitment agencies work?
A benefit of working with recruitment agencies is that they have an established recruitment process they use for each open position. How do recruitment agencies work? Here's an overview: first, the recruiter will begin by inquiring about the hiring company and the position that needs filling. This will give the agency a clear picture of what the business is looking for in an employee. The recruiter will then discuss the services they offer and explain the fees. After both parties have established their conditions and signed any paperwork, the recruiter will begin searching for your new hire.
Through networks and external sources, the recruiter will find job-seekers who fit the build for your position and engage them to see if they are interested in an interview. The interview process varies depending on the agency, but it usually falls into this timeline:
What makes a recruiting agency good?
There are many recruiting agencies. How can you find a good recruitment agency? The top recruiting agencies have the following in common.
What can a good recruiting agency do for your business?
Recruiting agencies can help businesses of any size maintain productivity and broaden their reach.
Small businesses
Most small businesses don't have the people resources to devote to finding, interviewing, and hiring quality candidates. Recruiting agencies fill this gap, working as an extension of the company and operating as the organization's on-demand recruiting team.
Hiring firms can also help small businesses operate according to the equal opportunity guidelines, which eliminates the challenge of staffing a diversified workforce from a limited local recruiting pool. Third-party staffing agencies can give new companies a "leg-up" on finding top tier talent by broadening the companies' outreach.
Mid-size businesses
A great recruiting agency will create a long-term strategy for your staffing needs and implement this plan as your company grows. For mid-size companies, recruiting agencies are critical to building talent pipelines the company can tap when their next job opens, whether it's a new position or a result of turnover. Long-term planning and pipelining ensure that mid-size businesses keep their momentum and meet demands.
Enterprise businesses
Enterprises have a turnover rate of about 10%, meaning a company of 2,000 employees must fill 200 or more positions every year; statistically, this breaks down to over 16 new employees each month. Keeping up with the staffing demand brought about by turnover, while simultaneously hiring for new positions or departments, requires significant investment. Recruiting agencies relieve this strain off of managers and the talent acquisition department.
Finding the right recruiting agency for your industry
Not sure where to start to engage the right recruiting agency for your business? Try interviewing recruiting agencies just like you would a job applicant. Question the agent about their recruiting tactics and policies.
Ask questions such as:
An integral part of finding the right agency for your company is being clear about your expectations. Talk to prospective recruiters about what you expect of them and what they expect of you—this will help you gain a realistic idea of whether that firm can provide the services you need.
How do recruiting agencies charge
Rather than receiving hourly pay or a salary, companies pay recruiting firms a placement fee when they successfully place a candidate for their business. So, how much do recruitment agencies charge? The cost varies depending on the agency, but generally, placement fees are calculated using a percentage of the candidate's compensation. In many cases, the full fee is only paid if the company hires a candidate the agency identified. The typical percentage range for staffing median salary jobs is between 15% and 25%.
An average of 20% may sound like a lot, but a great recruiting agency can save your company money long-term. Recruiting agencies reduce costs by freeing up internal teams to focus on business priorities, placing candidates quickly and matching companies with quality candidates that fit the company culture.
Types of recruiting agencies
There are several different types of recruitment agencies to meet the needs of hiring companies.
Contingency recruiters
Contingency recruitment agencies don't get paid if a company is unable to select a candidate from their pool. Contingency firms have the highest prices among recruiting agencies, mostly because hiring companies are paying for this placement "guarantee." Since contingency firms are often in competition with other recruiters to fill the same job, they try to find a high-quality candidate as fast as possible.
Retained recruiters
Retained recruiters because they're paid a retainer, which may be a flat fee or a percentage of the new hire's salary. Retained recruiters are paid on an ongoing basis throughout the talent search, much like "retainer fees" paid to lawyers. Most retainer firms will ask the hiring company to sign an exclusivity contract, meaning they cannot seek out help from other firms.
This type of agency is well-suited for locating talent with a specific skill set and helping fast-growing companies meet ongoing hiring needs.
Container recruiters
A container firm's policy is similar to that of retained and contingency recruiters, they ask for a portion of their fee at the time of service (the engagement fee), and the rest once they see their placement is successful. This type of service is generally more financially manageable.
Staffing agencies
Staffing agencies are a popular choice to hire employees for factories and manufacturing plants because they typically offer temporary employment and handle payroll until the candidate receives a permanent position. These agencies usually work with less specialized candidates who are on an hourly, rather than salaried pay.
Executive recruiting firms
Executive recruiting firms are exclusively used to fill leadership or other high-ranking roles in a company. These positions are difficult to fill for internal hiring teams; it requires a very specific skill set to acquire this type of top-tier talent.
Headhunters
Typically, headhunters are deployed to go after one top manager or executive at a time, whereas recruiters are typically hired to fill any positions where there is a need. Headhunters very strategically initiate a connection or relationship with a prospect and then make an enticing pitch to lure that prospect to your company.
Recruitment methods used by recruiting agencies
Recruitment agencies implement many different recruitment methods to locate new talent; below are the most commonly used.
Internal candidate databases
Recruitment agencies use candidate relationship management systems and internal databases to quickly search hundreds or even thousands of candidate profiles at one time. Hunt Club, for example, has built a candidate database of more than five million candidates, and each candidate profile is enriched with relevant data. Recruiters can specific keywords to pinpoint which candidates will likely be a good match for the job criteria.
LinkedIn
Recruitment agents spend hours of their workday scouring job postings and professional networking sites for suitable candidates. LinkedIn is a favorite amongst these sites since it allows recruiters to quickly identify and message candidates with the proper background and experience requirements.
Professional referrals
Recruiters will often reach out to their networks for candidate recommendations. While most recruiters are limited to their personal networks to secure referrals, Hunt Club has an expert network of thousands of business leaders willing to refer top talent. This expert network connects companies to top talent who they otherwise wouldn't have access to.
Networking events
Recruiters attend networking events like conferences and job fairs to meet top talent in person. Networking can be especially useful for tapping into the passive candidate pool.
How to get the most out of your recruiting agency
Unlocking the full potential of a recruiting agency will require some effort on your company's behalf. Below are some tips to help your company fully capitalize on external hiring.
Ready to hire the best people for your business?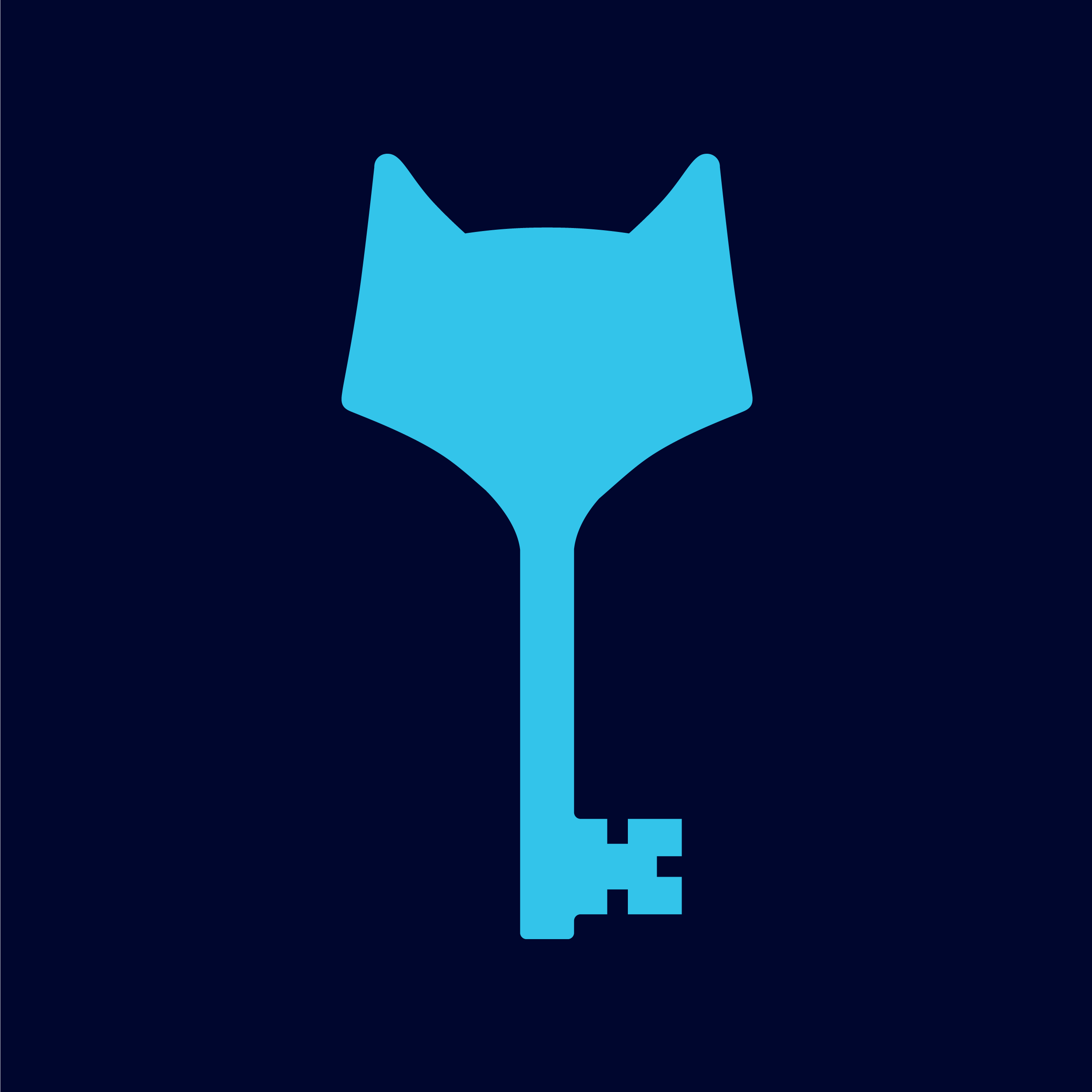 Hunt Club
---
Stay updated. Subscribe to our blog.