The next-generation marketing job market
Forty years ago, most people set out to live the American dream of graduating college, owning a home, working a steady job, and climbing the corporate ladder.
There also wasn't a little thing called the internet.
The business world was also predictable. For workers, the job they were doing in year 10 was the same as in year one. Having this experience was usually a good indication of their capabilities.
Fast forward to today; the business and talent landscape is amazingly different. Businesses are adopting technology faster, and digital is transforming how work gets done.
The internet, for one, puts unlimited information into the hands of workers across the globe, enabling people to move faster than ever.
Venture capital investment is surging, reaching over $130.9 billion to date, surpassing the dot-com era.
This continues to fuel disruption across all industries.
There's now a new population of workers, Millennials, who dominate today's workforce. In the job market, Millennials make up over half of the U.S. workforce today, and projections show they'll make up 75% of it by 2030.
The on-the-job component is also impressive: they've helped reshape businesses by creating more unthought-of marketing jobs and organizational changes than generations before.
They've also created a new profile of talent.
Today's disruptive startups are empowering workers with the right tools and hands-on learning to accelerate their careers that otherwise would take decades to get at big companies.
Millennials are also the first generation of workers to grow with the pace of digital technology. Today's job seekers feel at home with technology and the internet. They've also moved from using computers, tablets, and laptops to doing business and living much of their lives on their mobile phones.
When it comes to their employers, Millennial workers value things differently than the generations before. Most notable: they are not afraid to leave their current jobs for better opportunities at other companies.
This presents a challenge for most organizations and keeps employers on the edge of their hiring seats. Often, scrambling or preemptively filling open roles.
Marketing jobs, in particular, have been feeling this wave of change more than most other functions. According to LinkedIn's latest analysis, marketing jobs currently have the highest turnover rate of any job function today—an impressive 17%.
With churn, today, many new marketing jobs are emerging.
Awareness around the next-generation marketing jobs
The exponential rise in technology has caused a drastic shift in how consumers and businesses think about products and services and make purchases. We've gone from flipping through catalogs to swiping to pay on our mobile phones.
In marketing, 2019 has been a significant year for artificial intelligence (AI). In everyday life, AI dominates much of what people do.
From using Google Maps to find out where to go to adopting Amazon's recommendations on what to buy to the group of 29.9 million people who are using voice assistants at least once a month to run their lives.
There is no getting away from AI, and for businesses marketing jobs in this space are anticipated to grow. By the year 2020, 60 percent of companies will be using AI-powered to drive digital revenue.
Out of these changes, the people who use technology and create these digital disruptions have given rise to new kinds of marketing jobs that didn't exist 10, 20, or 30 years ago. For businesses, you might have seen or not know yet of these roles:
AI-focused marketers
AI-focused marketers will be able to harness the technology to map out or predict customer behavior patterns. They will also identify strategies based on data to map out consumer experiences across different stages of a funnel. They'll also use the information to optimize marketing campaigns to tell data-driven yet meaningful stories that resonate with customers and online communities.
Marketing data scientists
By next year, data scientists will disrupt the world of marketing, serving as the go-to resource for enhancing critical areas of digital campaigns. More than 71% of B2B marketers are interested in using AI for personalization in their marketing campaigns.
Marketing experience officers
Marketing scientists are people who understand how to harness the power of machine learning and predictive marketing and have the insight to analyze SEO, real-time marketing campaigns, and customer engagement.
Understanding how to hire for next-generation marketing jobs
When you have a terrible experience at a restaurant, you don't go back, and you might tell your friends and family not to eat there. The same thing happens when candidates have a bad experience with your company.
Companies need to understand that unless they adapt to the changing worker and rethink their approach to getting talent, their business is at risk of not staying relevant for the next forty years.
It's a crucial step, and creating a modern hiring approach to talent is a strategy that truly works.
You can generate more qualified candidates who have the expertise and advanced knowledge to keep your brand relevant and fresh.
You'll update your employer brand, which creates more leads for your business.
Finally, you'll attract more of the right candidates for your business through this process.
But to hire today's candidates well, you need more than an overarching approach. You need a comprehensive system that you can practice on a daily basis to help you build up your employer brand, reach your target candidates and build your business.
Improving the candidate experience is tough if you're dealing with minimal resources and a high number of candidates.
In this in-depth guide, we'll show you the step-by-step process we use here at Hunt Club to attract today's candidates for some of the really cool marketing jobs that are emerging.
The approach includes similar elements for most jobs we recruit for, although you'll want to tailor the tips to fit your business.
First, here are three essential elements from the Hunt Club hiring playbook to help you hire for a new generation of marketing jobs.
Focus on developing a strong candidate experience. Candidate experience is the hot buzzword for the talent industry. In the war for talent, your brand is represented by your external communication patterns. Your thoughtfulness in each and every interaction is critical. If you're in the business of talent, you must be mindful of how you communicate with potential teammates.
Think about leveraging relationships and referrals from your network. Internal referrals are a great place to begin when sourcing or trying to define the types of marketing jobs you might be looking to fill. Your employees are bright, shining, A-players and they most likely know some exceptional candidates or can introduce you to people to help provide guidance on how to hire for them.
Adopt technology to reach and attract candidates. The best marketers aren't looking for jobs on job boards or Craigslist. They're active in social media groups or broadcasting their own thought-leadership on Facebook live or LinkedIn.
How to define your approach
Once you have the elements in place, when you go to recruit marketers, there are three critical elements to include any time you are hiring which will set you apart from many of your competitors when it comes to keeping the eyes and ears of today's marketers:
Drop the ego. Humility is the key to landing amazing people. When it comes to expectations candidates have about future employers courting them, you'll need to roll out the red carpet and let them know you care more about them than yourself. Every interaction is an opportunity to create an ambassador, whether they will work for your company or not.
Understand the role. It's shocking how many recruiters don't take the time to truly understand the position they're filling. As someone hiring, you're the first line of defense and you first and foremost need to be able to communicate intelligently about the position.
Get smart on talent/the type of candidates you want. Know the person you are speaking with, every time. Take ten minutes and understand who you are talking to on a Google Hangout or the phone. LinkedIn makes this seamless.
How to improve your strategy
As marketing and the pace of business shifts, so should your talent strategy. Once you have the key elements in place and you've defined your approach, here are six ideas to practice daily when it comes to hiring marketers which will set your hiring game ahead of your competition.
Tip #1 - Be real with people
Being honest and friendly with candidates has helped companies like Sherwin-Williams, Cisco, and Marriott attract and connect with job seekers across sales, marketing, and finance roles. It's landed them on the list of some of the best companies with the best hiring processes.
Why? Compared to the work-generations before, today's marketers value things beyond a consistent paycheck, job security, and commitment from their employer.
Today it's becoming increasingly evident, candidates want full transparency from hiring managers, recruiters, and their future bosses.
Candidates want to know how they're doing, what is needed from them if there have been changes in the role requirements, or whatever the case. Since they seek knowledge– upfront and timely communication with candidates should be the golden rule.
Hunt Club keeps it real is by practicing active listening (taking a real interest in every candidate, whether they are hired by our clients or not.) Secondly, we set up and stick with a search process (that includes transparent communication.)
To gain a candidate's trust and to keep their interest, there are two critical pieces to this: responsiveness and diligent follow up.
Once you get the low-down on the role, spend a few hours, and outline your process. Be sure to include a cadence on how you will follow-up when candidates can expect to hear from you, and find natural ways to check-in without being pushy or overbearing.
Tip #2 - Grow your connections
It's time to think outside of your usual networks and professional organizations to find a broader range of talent. One of the easiest ways to do this is to consider joining conversations that are happening throughout various online communities.
If you prefer to meet people virtually, hit up LinkedIn Groups, Facebook communities, and Twitter chats to start connecting with like-minded people.
One of the ways Hunt Club grows its connections is by treating every person we meet as a potential brand ambassador or candidate for our company. This is for an in-person event, webinar, or social media interaction.
With this approach, we've been able to grow our network of Experts to over 10,000 business leaders and professionals who are all-in to help our clients hire.
Tip #3 - Get to know your candidates (all of them)
When you ask someone to join a startup or early venture, you're also asking the person to join an unpredictable company.
Expect to do a lot of courting and always understand what the candidate's needs are, and give back, first. Whether it's being generous with your time, energy, effort, information, or opportunities.
One way we get to know candidates at a deeper level is by putting people first, being generous with our time, energy, effort, information, or opportunities.
Put in the effort to make sure all candidates are valued and rewarded. It's empowering -- whether someone is hired or not–and it leaves a lasting impression on anyone who interviews and speaks volumes about your brand to people outside the company.
When you bring the person in for an interview, have them meet the team and anyone they will be working with. Ensure that they know they have full support in their role, and they know what success could look like. Have the person meet several people from your company, not just an immediate supervisor or team members.
Tip #4 - Let candidates know you support them
Find ways to be very supportive and engaging throughout the entire process. One way we show our support is by continually keeping in touch and giving candidates as much preparation to consider when shaping what they're looking for in a future role.
Always be clear to communicate how your business can launch certain aspects of their career to new levels, and even beyond at the company. Clearly seeing an upward path and career development, and having the information upfront, 100% speeds up their decision to accept the role once it was offered.
Recruiting can quickly become transactional. Take the time to know what the candidate's needs are, and give back, first. Whether it's being generous with your time, energy, effort, information, or opportunities.
Tip #5 - Get help or advice on the role
Good hiring is the product of knowing what you're hiring for. It starts with digging in and getting to know your business inside-out.
If you can't articulate the details about an open role (or know more than what's written on a job description), it hurts your ability to close candidates. It can even ruin your organization's reputation.
If you're unfamiliar with the marketing role, find someone who is and grab some coffee. Or, take 30 minutes and run a few Google searches on the position.
You can also take a different approach and tap into a few subject matter experts' minds. One of the ways we get help or training on roles we don't know at Hunt Club is by tapping into our Expert network of business leaders.
Reach out to people you know who are in those roles, or ask for introductions if they are second or third connections, and explain you need 10 minutes from them.
The power of the network is real. Most people are willing to help if your request is exact and doesn't require much time.
Tip #6 - Get referrals
The best thing you can do for your business and hiring process is to look for referral candidates. You're on the hunt for people who have been pre-vetted by people you have trusted relationships with.
An excellent place to start is by asking your employees for recommendations. They most likely know of qualified candidates from their social circle or alumni. Secondly, you can turn to a recruiting service like Hunt Club. There are several advantages to this strategy, and the most important being that you don't have to spend as much time qualifying candidates.
For instance, Hunt Club draws from a pool of over five million passive candidates who come vetted and vouched for by a team of over 10,000 subject matter experts.
Using our proprietary technology to narrow down the pool of talent to 80 to 100 candidates, our team of talent strategists screens 25 to 40 of the most qualified candidates. Then they present you with five to seven of the most promising hires.
When the chief revenue officer sends a sales leader candidate your way, with an enthusiastic recommendation, you can trust that the candidate has the right credentials and integrity necessary for the job.
Hiring resources
Keeping up with trends around hiring for marketing jobs is almost a daily practice, and if you need more inspiration, this Forbes article has great questions to ask candidates so you can get a better read on their qualifications.
Whether you're an employer or a candidate, everyone respects the potential of a good hiring process. If you're not building airtight processes around interviewing, hiring processes, communication, and feedback, you're missing out on a valuable opportunity to reach a higher caliber of talent.
Come check out what we're doing differently at Hunt Club: partnerships@huntclub.com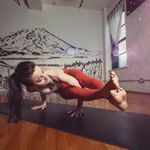 Veronica Feldmeier
---
Stay updated. Subscribe to our blog.