Executive positions come with more influence and more responsibility than your everyday hire. Not to mention, you're going to be forking over a larger salary for their services.
If your business is looking to hire a new executive, you want to make sure you're getting the ideal candidate through your doors—as the consequences of a bad hire in this area can be costlier than most. Beyond the financial impact of a bad executive hire (which the U.S. Department of Labor estimates to be roughly 30% of the employee's first-year salary), there is the disruption it causes.
We're going to take a close look at the value of executive recruiting firms and how it is used to find and add the best executive position candidates to your organization.
Why companies need executive recruiting
Executive roles are some of the most challenging positions to fill—not only because there are fewer qualified candidates available but also because the repercussions of making the wrong hire can be severe.
Most notably, companies need executive recruiting because of the following challenges:
Executives play a vital role in the direction and health of a business
In any business, growth requires a collaborative effort. Most of the time, it's those in executive roles who are responsible for crafting long-term goals, keeping them top of mind, and ensuring that the business is making strides towards those goals.
The health, production, and growth of departments also fall on the shoulders of their respective executives. Having the wrong person in an executive role can have a negative impact on an entire department.
Hiring executives in-house can prove difficult
Rarely do businesses have the personnel and resources internally to be able to make a great hire for an executive position. Even most hiring managers have day-to-day responsibilities that limit their ability to invest in scouring the talent market and headhunting top-level prospects. At best, they aren't able to give their undivided attention to filling such an important position. Beyond this, most in-house hiring managers and recruiters don't specialize in the executive search process.
Executive-level employees are in high demand
With entry, lower, and middle-level positions, businesses can often get away relaxing the criteria for the roles. With less at stake, these employees can receive training and grow into their roles with time. Similarly, company culture may not have a significant influence on some of these hiring decisions.
However, executive employees need to exhibit very specific qualifications, industry experience, a proven track record, and clear leadership ability.
With these kinds of parameters—most of which are non-negotiable—executive-level employees are in high demand. According to the Bureau of Labor Statistics, the job outlook for top executives is projected to grow 6 percent in the next several years, depending on the growth of their respective industries.
But it takes a lot of time and expertise to reach an executive level of experience, regardless of the industry. As such, there are fewer qualified candidates for the role you need to be filled.
Recruiting externally vs. promoting internally
Leaders often debate whether it's more beneficial to recruit an executive from the outside or promote from within. Unfortunately, there's no definitive solution, as there are pros and cons to each method. What works for one business may not work for another, as this kind of issue is also dependent on your organization and the personnel you have available.
Recruiting externally
When you recruit externally, you get to work with a blank canvas. You are able to create a profile for your ideal candidate, as well as a "wish list" of all the qualifications you want your executive hire to possess.
The smaller your company, the less likely you are to have a qualified executive candidate within your four walls. In these cases, you may have no other option than to recruit your executive hire externally.
Promoting internally
When you promote an employee internally, that individual has an existing knowledge base, as well as a familiarity with your organization and company culture. However, you might be in a position where you are asking an unqualified or unprepared candidate to take on a role that is simply outside his or her range.
In promoting a current employee to an executive position, you also have the added responsibility of training, directing, and preparing that individual for the role.
Unless you have a clear candidate who is ready and willing to be elevated, and unless you have the time and money to help prepare that individual for the new position, executive recruiting might allow you to land a better candidate while spending less time and money.
What do companies typically look for in an executive hire?
If your business has an open position for an executive role, you likely already have a laundry list of qualifications, skills, abilities, and traits in mind for your new hire. Most companies value the following qualifications as being most important:
Significant industry experience can help, but outsiders are valuable too
Unlike the average employee, who may be given plenty of time for onboarding, training, and growth, executives need to be able to step into a leadership role and immediately make an impact. This not only requires leadership experience, but also experience within your industry, as it's the familiarity with the industry, technical knowledge and language, and your business that makes it easier to lead confidently and effectively.
That said, there are some unexpected virtues to hiring an executive from outside your industry. It can be advantageous to hire an outsider, someone with no bad habits, who may not have the blind spots someone with industry experience may have about your current business culture. They can bring a stronger diversity of ideas to the table, which benefits your organization.
Exceptional communication skills and leadership ability
Communication and leadership go hand in hand, as the best leaders are also effective communicators. In any given department, people will be more or less receptive and responsive to different styles of communication. A good leader is able to identify the best channels of communication and convey ideas and directives with timeliness, clarity, and sensitivity to the situation.
Good match with company and industry culture
For positive culture to permeate throughout an organization, it first needs to be established at the very top—with your owner, executives, and entire leadership team. For executive-level hires, it takes a unique combination of soft skills, values, personality, and self-awareness for a candidate to be a good fit.
What is executive recruiting?
For many businesses, the default maneuver for making any type of new hire is to post a short description on a job board and wait for resumes to start pouring in.
While this kind of methodology can work for entry and lower-level positions, executive recruiting is much more involved. So, what is an executive search firm? Here are their responsibilities:
Focus on filling executive-high-level positions
If neither you nor your hiring manager has experience seeking out candidates for an executive position, you're likely going to exhaust resources, time, and money—all without any guarantee of finding the right hire.
In executive recruiting, the individual or recruitment agency will almost exclusively work with executive candidates and businesses in need of top-level hires. As a result, they are more likely to have a proven track record of seeking out top executive candidates and luring them to companies where they best fit.
Perform the most rigorous candidate searches
Under normal circumstances, you may be satisfied reviewing a candidate's resume or LinkedIn profile before moving him or her on to interviews. In executive recruiting, the searching and screening processes are far more comprehensive.
Rather than waiting for candidates to apply for positions, executive recruiters search for both active and passive candidates—executives who are employed elsewhere and aren't necessarily seeking new employment opportunities. Typically, they collect a significant amount of data about a candidate even before making contact or scheduling interviews.
Recruit for multiple industries or specialize in certain fields
Executives are needed throughout all industries, but this doesn't mean that every executive recruiter or firm will recruit for all industries. Some may work with businesses in multiple industries, while others may only specialize in a single niche.
Either work by themselves or for recruiting firms
Executive recruiters rarely work on staff for the companies that are hiring. Rather, they work by themselves (and are often referred to as headhunters) or they work for recruiting agencies. With executive recruiting and hiring being part of their everyday routine, they have more relevant experience than the average hiring manager.
What does an executive recruiter do?
While you or your hiring manager may have experience in hiring employees, finding the right candidate for an executive position is a far more difficult and laborious process. Many founders and hiring managers struggle to properly articulate all of the qualities needed in their ideal candidate—let alone pin down the right prospects for the job.
On the other hand, you have the executive recruiter. The executive recruiter's job description requires the expertise and experience needed to target the right senior-level prospects for companies and bring them on board.
What positions do they recruit for?
For the most part, these executive recruiters recruit for C-suite positions—chief executive officer, chief operating officer, chief financial officer, chief information officer, and others. They also hire for other important upper management positions, such as department heads.
What does good executive recruiting look like?
What makes the services of an executive recruiter valuable for a business searching for the best possible executive hire?
Of course, a good recruiter will take on most of the time-consuming hiring duties on your behalf—wading through resumes, screening candidates, and scheduling waves of interviews. But there are also various strategies and resources that you're unlikely to see employed by your hiring manager.
Recruiting methods
Executive recruitment methods are far more comprehensive than the methods you might expect from your hiring manager. In addition to personal networks, job boards, social media, referrals, and other sourcing methods, executive recruiters and agencies will often create a list of target companies that are most likely to have fitting candidates for their clients' open positions.
This is often an exhaustive, comprehensive process, and executive search firms make hundreds of searches a year based on comprehensive data sets. Strong executive recruiters keep their lists of prospective companies, hires, and candidates strictly organized, with a concrete methodology for finding the right person for the right position.
Even if companies turn down a candidate, executive recruiters can hold onto their contact info and search for the right fit for that individual. Future opportunities are always around the corner, especially for executive-level candidates.
Talent networks
An executive recruiter will actively build his or her network of executive-level prospects, whether or not those individuals are active job seekers. Similarly, an executive recruitment agency will rely on their recruiters' own networks to form a large pool of executive-level candidates. Top executive recruiting firms have open networks, enabling top executives to refer their executive peers for opportunities.
Talent networks have the benefit of allowing executive recruiters to make informed decisions based on relationships and referrals. Recruiters can hire better candidates faster by sourcing from wide-ranging networks across numerous industries to find the right person for the job.
With existing relationships in place, it becomes much easier (and faster) to make connections and get responses from passive candidates once it's time to match high-level prospects with searching businesses.
Technology
With multiple recruiting methods and talent networks comes the need for technology that can keep up with the demands of executive recruiters. Good executive recruiters and firms leverage technology to make faster and more informed recruiting decisions.
There's more to an executive recruiter than finding candidates.
As you might have already gathered, the role of an executive recruiter extends far beyond that of the traditional hiring manager. There are a few ways by which executive recruiters are able to secure best possible executive hire and add value to your organization.
Staying current in their field
Like any industry, the recruiting industry evolves over time. As both the employer and employee markets change, executive recruiters are forced to stay current in their respective fields. This requires them to adopt recruiting trends and perform market research to determine what companies need.
Social media is another significant tool for executive recruiters, not just to find solid candidates but to track recruiting trends in the fields they're hiring for. LinkedIn, in particular, is an oft-used recruiting and informational tool, offering both connections and articles to bolster their understanding of the job market in which they work.
Finding executives at the right moment
In executive recruiting, timing is everything. While one candidate may be happily employed at the moment, that same candidate could be looking for a better opportunity down the road.
It's the executive recruiter's responsibility to be aware of these timelines and put their clients in a great position to land a "big fish" when there is the possibility of a top executive prospect becoming available.
Identifying the best possible culture fit
Executive recruiters have the benefit of working with companies of many sizes and niches. This allows them to not only see culture played out at different organizations, but also learn to identify the types of executives that are the best fits at those businesses.
Unfortunately, your hiring manager may not be able to make a good assessment of this during the interview process, due to his or her limited experience in placing candidates in executive roles. Leaning on executive hiring experience, knowledge of your company, and familiarity with candidates, your executive recruiter is well-equipped to gauge whether or not a candidate is a good fit at your organization.
Selling your business to executive prospects
One of the most overlooked aspects of executive recruiting is the ability to sell the business to the prospect. Finding and selecting a top candidate is only one half of the equation, as you still need to convince the candidate that you are also offering the best career opportunity available. Executive recruiters typically have a better understanding of what industry executives value in an employer and what they expect in terms of compensation and benefits.
You and your hiring manager may not have the rapport with executive candidates, the ability to persuade, or enough space between you and your business to properly identify your best selling points, whereas a good recruiter is able to check all of these boxes.
Getting the most out of your executive recruiter
In hiring an executive recruiter, you're leaving much of the legwork to someone with more experience. However, this doesn't relieve you of all responsibility. In order to get the most out of your executive recruiter and make sure the hiring process goes smoothly, there are a handful of things you can do:
Vet your executive recruiter or agency before hiring them
Just as you would research candidates if you were handling the hiring process in-house, be sure to research executive recruiters and create a list of important questions to ask before bringing them on board. Not all executive recruiters are the same and you should have a clear picture of what your executive recruiter is agreeing to provide and handle, and you should feel comfortable with the working relationship.
Clearly communicate information about your company and culture
When hiring an executive recruiter, one of the first things you will need to do is make sure that this individual has a full picture of your business. Your company, industry, niche, culture, hiring challenges, hiring needs, and the ideal executive are all important talking points.
Provide as much detail as possible regarding the executive position you need to be filled
Having a clear understanding of the open position, including the responsibilities and expectations of that role, is vital in helping your recruiter find the best possible fit for the job. Next, make sure your recruiter has a complete list of requirements for your new hire—education, certifications, experience, and skills.
Of course, you're going to want to lure the most qualified candidate with the most experience; but the reality is that you may have to curb your expectations. So, be willing to have a discussion with your executive recruiter about which requirements should be prioritized.
Ask your executive recruiter about the methods that will be used
Particularly if you've been unsuccessful in placing executives in the past, you want to make sure that your executive recruiter is going to bring new strategies, methods, and technology to the table in order to help land the best possible candidate for the job.
Maintain a clear line of communication with your executive recruiter throughout the entire process
The best way to convey and manage expectations throughout the hiring process is to maintain a clear line of communication with your executive recruiter. Although you're handing off all of the searching, screening, and most of the interviewing duties to your recruiter, the process is still a collaborative one.
Make sure that your executive recruiter has a clear roadmap, and make a point of checking in so that you're always working towards the same goal.
Our tech searches the networks of executive leaders nationwide. You receive access to the top senior-level talent in the industry.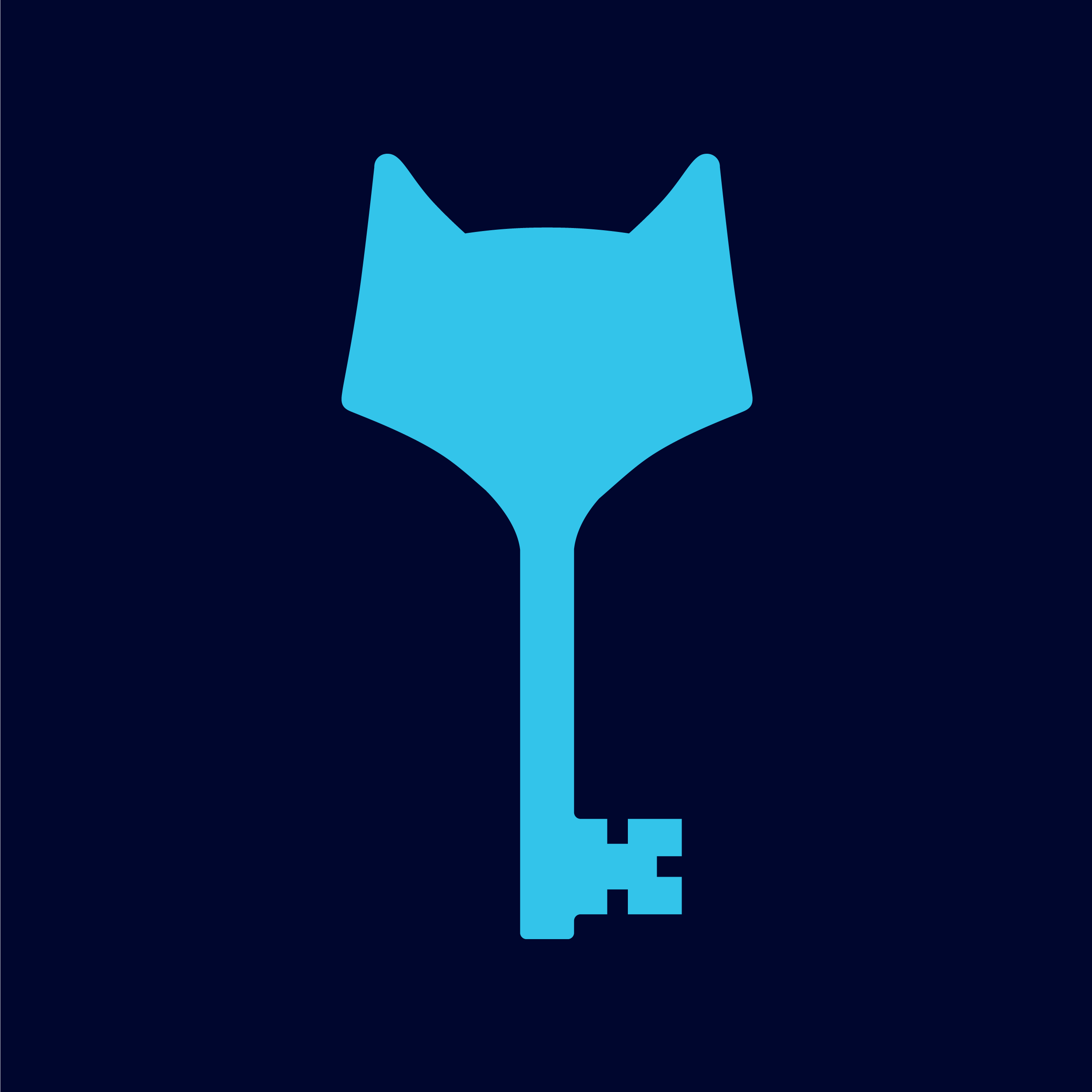 Hunt Club
---
Stay updated. Subscribe to our blog.