While an interview is one way to assess whether a candidate is a good fit for a position, a thorough vetting process should extend far beyond that. Even candidates who ace an interview may have hidden character or experience flaws that you should be aware of.
Whether they've exaggerated on their resume, or have a criminal history that they didn't disclose, a thorough screening and background check can provide some clarity.
The vetting process may reveal something that disqualifies them from joining your team, or it may show that your concerns were nothing to worry about after all.
Now, let's take a look at some things you might encounter during the employee vetting process and how to make it work for you.
Why it's important to vet employee candidates
Hiring a new candidate isn't something to be taken lightly. Unless your contract has a trial period, taking on the wrong candidate can cost you time and money.
Glassdoor reports that it takes an average of $4,000 and 24 days to hire a new employee. Your cost-per-hire may vary depending on how much you spend on job listing, the seniority of the job, and on whether or not you have to pay to train new employees.
But making a poor hiring decision leads to inefficiencies, and can increase employee turnover. Worst of all, your new hire could be a bad culture fit, and the rest of your team suffers as a result.
The sooner you can weed out unqualified candidates, the better. If you ask the right questions in your application or a phone screening, you'll be able to save time and energy by not inviting the wrong candidates to an interview in the first place.
The issue of acceptability
At the heart of the vetting process is the issue of acceptability - what level of skills, work experience, or personality traits are acceptable in a given candidate?
While you may have ideas of what you want your dream candidate to bring to the table, at the end of the day, what would you consider an acceptable hire?
This isn't just a theoretical concept: you can ask the members of your team to weigh in on what they consider the minimum requirements for a given role.
Whether it's experience using a particular piece of software, or soft skills like customer service, make a list of the must-have attributes you'll require of a candidate.
You can list these requirements in your job description, or keep them in the back of your mind to refer to when looking at resumes or interviewing candidates.
Depending on the industry, you may also have legal requirements to meet. Does your candidate have the appropriate certifications or licenses for your workplace?
Or are they subject to a non-disclosure agreement with a previous employer that would prevent them from signing a new contract?
Some of these requirements may have more flexibility than others. But if you know your standards and requirements, then you'll know what to look out for in the vetting process.
A guide to employee vetting
If you're clear on what your requirements are, and if you create a system that you can follow for each new hire, you'll be able to take care of it quickly and easily.
Let's take a look at how to vet candidates at each stage of the hiring process:
Application
The main components of the vetting process take place further down the road, but you can start vetting candidates even before you receive their application.
The places where you choose to post your job, the language you include in your job description, and the application process itself all influence who applies for the position.
Harvard Business Review reports that "men apply for a job when they meet only 60% of the qualifications, but women apply only if they meet 100% of them."
Potential applicants were more likely to pass on a job ad because they "didn't meet the qualifications" than because they "didn't think they could do the job well."
Ideally, the hiring process will encourage the right candidate to self-select for the role, while illuminating any qualities that you do or don't want to see in an applicant.
One way to do this is by including a skills assessment with the application. For example, for a creative role, you can ask applicants to submit a written paragraph or creative brief, or include samples from their portfolio. For a technical role, you can include a short quiz.
If you want to assess an applicant's soft skills, ask them to submit a video introduction, which will give you some clues as to their personality and body language.
At a minimum, ask them to address their cover letter to a particular individual or include a word or phrase in the subject line. You can also request links to their LinkedIn profile or other social media accounts that are relevant to their profession.
Finally, consider using recruiting software to scan and sort resumes automatically, to avoid any bias in this stage of your vetting process.
Interview
Once you've come up with a shortlist of potential hires, it's time to move some of them on to the interview process. At this point, you might start with a basic phone screening to narrow down your candidates and go over a few critical questions.
These can include some of the same questions you'd ask at an in-person interview but is mostly intended to make sure you're on the same page about what the job requires.
With so much of the application process happening online, there's no guarantee that a candidate has the conversational skills you need until you speak with them.
You should also confirm the logistical requirements of the job:
Are they local, or are they expecting to work remotely?
Can they commit to the start date and time frame of the position?
What kind of training or equipment will they need?
Some candidates may have been offered another position by now, or are having second thoughts about the role.
Phone screenings and video interviews are especially helpful for high-volume positions. If you're looking to fill many roles at once, then it's a great way to make sure that every applicant you offer an interview to is a truly promising candidate.
At the in-person interview, you can ask more in-depth questions and make sure that the candidate presented on paper is the candidate who walks in the room.
You'll know pretty easily if a candidate inflated their resume if they can't confidently answer questions about their industry and prior work experience.
For highly technical roles, have an experienced developer or IT consultant in the room who can ask questions that someone in Human Resources or even the hiring manager may not think of.
Finally, consider other aspects of the interview, from their timing to their appearance. Did they show up on time? Have they dressed appropriately for the workplace?
Don't be afraid to crowdsource opinions from colleagues to see whether or not they have a good feeling about the candidate. This is the part of the vetting process that relies on intuition and being a good judge of character.
New hires
This is the stage when you're ready to move forward with a candidate and want to make sure that you have all the information you need to make an offer. But what can and can't you (legally) include as part of a background check?
First, you'll need to get written permission from the applicant to run a background check if you're using a third party service. You don't need their permission if you plan to call up their previous employer or research publicly-available records yourself.
As part of the background check, you may choose to inquire about a candidate's credit history, driving records, drug tests, and other records that are relevant to the job.
However, some records are off-limits. You'll need consent for any school or military records to be released, and medical records are out of bounds. You can only require a medical exam if it's related to the duties of the position.
Additionally, there are some records, such as bankruptcy records, that you aren't legally allowed to use when making your hiring decision.
That's why it's best for your background check to be specifically focused on actionable information.
Focus on verifying the details that your candidate provided on their resume, and making sure there are no major red flags in their education or employment history.
Since privacy laws vary so much from state-to-state, consider using a screening service or consulting with a lawyer before performing a background check on your own.
Get a reliable recruiting service to vet for you
Don't want to deal with the hassle of creating your own vetting process? That's where a reliable recruiting service like Hunt Club comes in.
We can take the complexity out of the recruiting process and help you every step of the way. Whether you need help vetting applications or navigating the pre-employment screening, we can do the heavy lifting for you.
Ready for a better way to hire?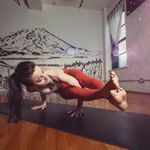 Veronica Feldmeier
---
Stay updated. Subscribe to our blog.