From Running a 5k to Climbing Kilimanjaro, How Setting Small Goals Helped Hunt Club's Customer Success Manager, Elyse Mathos, Build a Mindfulness Practice and Achieve Big Wins
Meet Elyse Mathos.
By day, she's Hunt Club's Customer Success Manager who builds deep relationships with our clients to be a true partner across their hiring needs. By night, she's an avid adventurer and outdoor enthusiast who's training to climb Mount Kilimanjaro.
The two could not be further away from one another — and yet, they're intimately connected.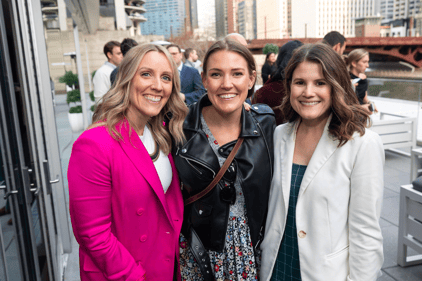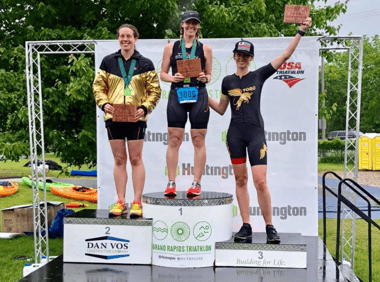 Elyse's goal-setting strategy and passion for physical activity, like mountain climbing, are what allow her to do both.
As part of Hunt Club's Always Care culture, our teammates strive to share learnings, challenges, and tips for how to balance work and life. Many of those lessons are learned outside of the office. (Did you know one of our Managing Directors is an Olympic athlete?)
And as part of Mental Health Awareness Month, we're sharing the key lessons Elyse has learned through her physical training and how it impacts her day-to-day job. Her key takeaways also highlight the importance of holistic mental health in the workplace.
Not only does Elyse's passion and goal-setting strategy enable her to succeed in her role as a Customer Success Manager, they will ultimately help her climb one of the world's tallest mountains.
This is because, as we'll uncover, the skills and strategies she exercises are largely transferable. Her passion for outdoor sports applies directly to the work she does every day. In this article, we're going to share the exact goal-setting strategy and lessons she uses to move mountains — both in and out of the office.
1. Set Smaller, Incremental Goals
Before Elyse set out to climb Kilimanjaro, she set a much smaller goal ten years ago. She wanted to complete her first 5K (a run equivalent to 3.1 miles).
When she first set out to run a 5K in 2013, she initially thought: "I could never do that."
So she took to the drawing board again. What was an even smaller goal that she could absolutely accomplish?
This is how Elyse — before she came to eventually complete a 5K — set an incremental training goal to run a single mile.
Over the course of a year, she worked her way up to a distance of 3.1 miles. She then realized that a formal 5K was not at all the impossible task she once thought it would be.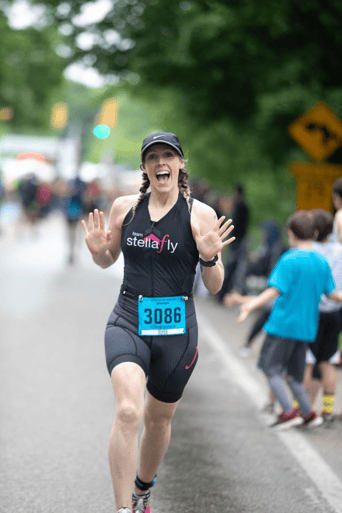 In 2013, she ran her first 5K race. Elyse credits this accomplishment to setting small, bite-sized milestones.
She now takes this same approach in her daily work and role as Customer Success Manager. By setting a series of goals, Elyse is able to see immediate growth and celebrate the small wins, which ultimately encourage her to continue.
When the stakes seem high, deadlines are tight, and you're faced with a mountain of a goal, this sense of accomplishment can be invaluable in a workplace. It can provide, as Elyse shares with us, the courage to keep going where eventually, you'll conquer what you originally set out to.
So, start with smaller goals. Start with the mile. This can ultimately be the difference between throwing in the towel, and crossing the finish line.
Not only did Elyse complete her first 5K in 2013, but the process of setting small, achievable goals ignited a passion for activity and created space for her to be mindful whether she was training, racing, or working.
"To help cultivate the habit of setting and achieving goals, whether they are career-oriented, physical, or mental, setting smaller intentions can be the secret to unlocking your potential."

- Elyse Mathos, Customer Success Manager at Hunt Club


2. Use Exercise To Create a Mind-Body Connection and Maintain Mental Wellness
"Your mind is your strongest muscle," Elyse tells us.
Exercise is not just physical. It is, for many people including Elyse, an indispensable tool for mental wellness.
Exercise has become a powerful way for Elyse to create a mind-body connection that enables her to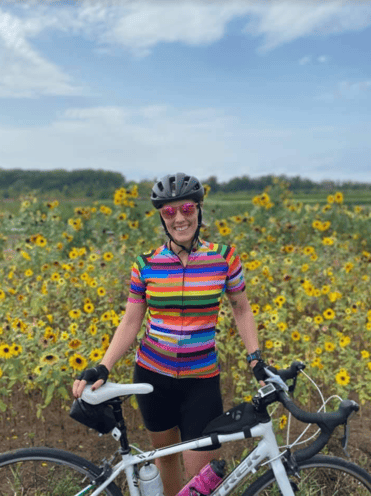 become a better athlete and employee. Running, climbing, strength training, and other physical activities have built a unique skill set that she can apply to her job behind a laptop.
Through exercise, Elyse finds a way to be fully present and focused in the moment, allowing her to tackle any challenge with the clarity she may need to succeed in either environment.
Whether she's dealing with a complex customer issue or simply needs to release stress, exercise has proven to be a reliable way for her to maintain reserve, calm, and focus. This physical focus then translates to her mind, where she applies her newfound determination and perseverance.
By nurturing her mental well-being through exercise, Elyse has discovered a powerful blueprint for success in her role.
"Exercise has become a powerful way for me to create that mind-body connection, and has helped me be fully present and focused in the moment. It helps me focus on whatever life or work challenge I'm up against. It can bring clarity to a complex issue I'm trying to solve. And sometimes it's simply a way to release stress."

- Elyse Mathos
3. Change Your Mindset With Helpful Mantras
When Elyse once told herself "I could never do that," before attempting a 5K, she now tells herself "I can do really hard things."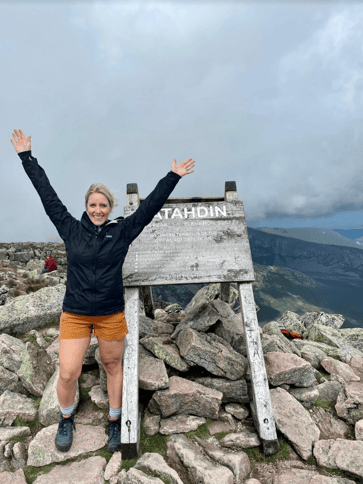 Among this mantra are a few others she tells herself both while training and at work:
- For strong will and drive: "Get up, keep going."
- For perseverance: "Obstacles are only things to get through."
- For self-confidence: "I can do really hard things."
- For flexibility: "Things will absolutely deviate from the plan."
Whether you're scaling the side of a treacherous mountain, or resolving a problem in the office, helpful mantras can be just the thing that helps you remain focused and positive.
Not only can mantras help you remain positive during times of high stress and challenge, it's further claimed that mantras can lead to improved overall mood, less fatigue, reduced anxiety, and improved verbal memory.
4. Growth Takes Time, Flexibility, and Grace
From hard days at work to grueling training days, Elyse has learned that growth and progress aren't always linear. Some days, a client may express dissatisfaction outside of her control. On other days, sore muscles might refuse to cooperate with her.
And that's okay.
Through her passion for exercise, Elyse has learned to also approach her workplace goals with equal parts patience, resilience, and grace.
These qualities can sometimes be the very things that preserve your workplace well-being. We all need the understanding that growth is often uncomfortable, challenging, and tests even the strongest people.
The important thing here is to allow yourself the flexibility and grace it takes to withstand workplace hardship and pressure.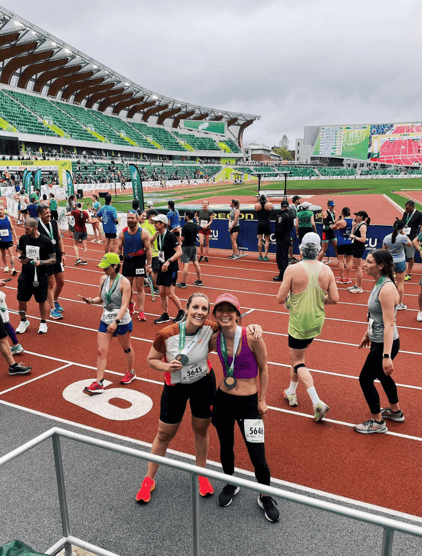 5. Finally, Accomplish Goals With a Winning Team
Throughout the past decade, Elyse has completed many firsts including her first half IRONMAN, her first marathon, and a career move from working in non-profit fundraising to working in talent acquisition.
This collective experience has led to her latest wins at work, too. Recently, she's placed Glorify's Finance Manager and Social Media Manager, Octopi's Packaging Director and Packaging Manager, and BrightView's Director of Development.
This year, she'll continue helping the fast-growing organizations build their championship teams. This year, she'll be training for her biggest goal yet — climbing Mount Kilimanjaro.
"I'm highly motivated by goals and new challenges — both in and out of the workplace. By working towards these new goals every year, I've learned lessons that I've taken into my personal life and the workplace. And the last ingredient to any of my success? The people I work with every day both in and out of the office who help me achieve my goals."

- Elyse Mathos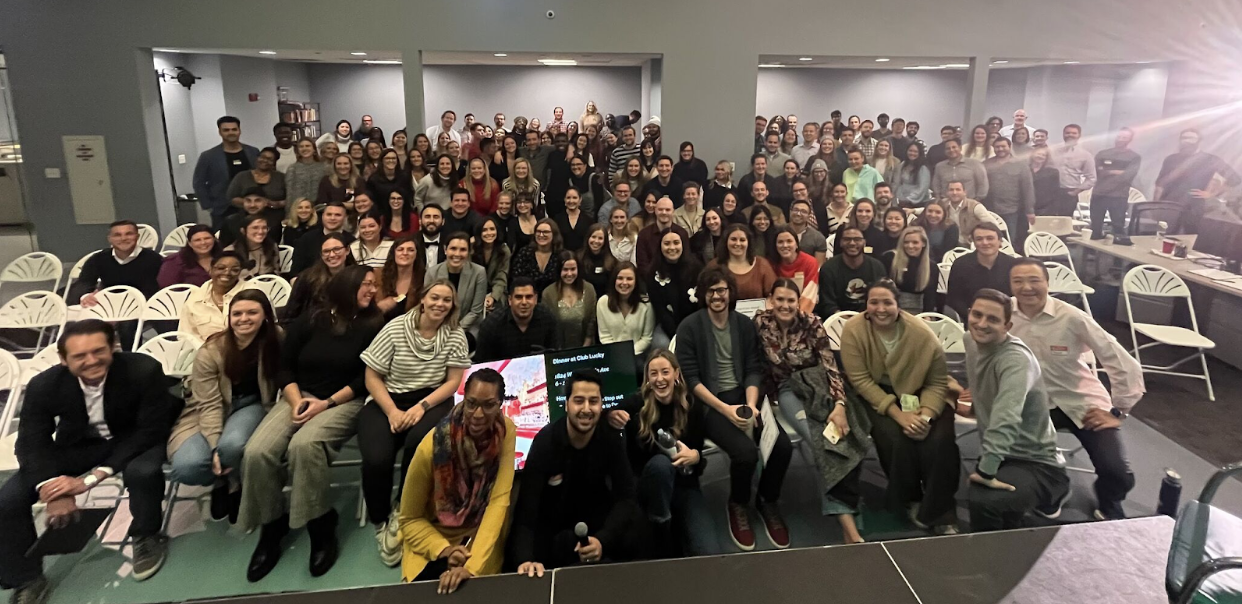 Find Your Future Leader
A world-class team is the most effective way to set and reach your company's goals. Hunt Club helps high-growth organizations across industries build these teams from the ground up.
By combining AI-powered sourcing technology with a robust community of over 20,000 vetted industry leaders that refer us to top candidates, we can connect you with the elusive professional and executive talent faster than traditional recruiting firms.
Topics Discussed