Breaking the Mental Health Stigma At Work: Katelyn Watson, Chief Marketing Officer at Talkspace, Shares How Employees and Employers Can Do This Together


"I hope this email finds you well."
We've all received or sent this email greeting, and in recent years, it's become part of our everyday office vocabulary. But why is that, exactly?
Behind what seems to be a rather simple business pleasantry is perhaps a reflection of a positive shift that's taken place in our collective workplace and larger social climate: the vocalized hope for one another's well-being at work.
But in today's increasingly competitive and fast-paced work environment, it's easy to see why this may not be the case. As we continue to emerge from the pandemic and as the pressure to perform reaches an all-time high, mental health has become a growing concern for both employers and employees across any business stage, in all industries.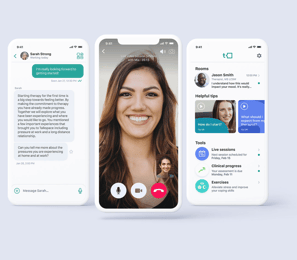 Fortunately, more and more people are bringing light to the importance of mental health in the workplace. This shift has been made more possible and further supported by accessible online mental health platforms like Talkspace.
Talkspace is a comprehensive online therapy platform that connects you to licensed professionals who cover a wide range of mental health services.
For Mental Health Awareness Month, we've teamed up with industry leader Katelyn Watson, Chief Marketing Officer at Talkspace, to explore the many ways both employees and employers can continue to prioritize workplace mental health.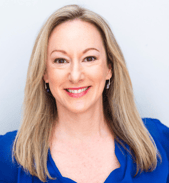 Hunt Club Expert Spotlight: Katelyn Watson is the Chief Marketing Officer at Talkspace with more than 20 years of experience building brands and messaging. Her experience spans the digital healthcare, hospitality, and e-commerce industries and includes work at large brands, agencies, and early-stage companies. She has a B.B.A degree in Marketing from the University of North Texas.
Empowering Employees To Take Control of Their Mental Health
From the stress of deadlines to mounting workloads, the workplace can be a breeding ground for several mental health challenges. And despite the growing awareness of the importance of mental wellness at work, many employees still struggle with burnout, work-life balance, and other work and non-work-related stressors.
Katelyn Watson shares three tactical insights and helpful tips into how employees of any level can address, prevent, and treat some of their mental health concerns.


1. "Working with boundaries is not a chore."
As employees, we sometimes feel discouraged to set boundaries with our teammates, managers, clients, and colleagues in general. We often fear boundaries are a sign of unwillingness or defiance, but what we've learned over time and what Katelyn shares with us is that setting clear boundaries is a necessary ingredient to a healthy workplace.
So, what are some of the most important boundaries an employee can set for themselves at work to ensure they stay engaged and maintain a healthy mindset?
"Set expectations with your team and manager upfront so that you can set boundaries and live by them."
For some, healthy boundaries might look like declining meetings or turning off email notifications after their workday. Others might say no to ad hoc projects or block off focus or meeting-free times on their calendars. The important thing here is to ensure you set the boundaries that are right for you and your mental health, and communicating them to your team.
"Let your team know your best times and worst times for your productivity, and when you have some sacred times that you need for yourself. Over-communicate this so that it becomes natural, and that working with boundaries is not a chore, but just the normal course of any day."


2. "Burnout is driven by the always-on culture."
The World Health Organization (WHO) defines burnout as an "occupational phenomenon resulting from chronic workplace stress that has not been successfully managed." And in Talkspace's Employee Stress Check 2022 Report, it's reported that more than half (53%) of the surveyed 1,400 full-time employees nationwide feel the heat of this phenomenon.
Similarly, nearly half (46%) of people find work too stressful, and one in three people feel their happiness is negatively impacted by workplace stress.
So how exactly did we get here? What's the biggest underlying factor behind employee burnout in today's workplace?
"Burnout is driven by the always-on culture that became so prevalent during Covid and the reliance we developed on real-time communication platforms like Slack among others.
Hours became irrelevant, and it just became normalized and perpetuated. People started to identify with work even more and fear for their own job stability given Covid challenges. This has just continued, and for remote workplaces, it became a kind of expectation that everyone, despite their time zones, stays connected."
While this might be true, there are realistic steps we can take to ensure we don't reach a point of no return. Katelyn tells us how she combats burnout and prioritizes her mental well-being.
"I know for myself that when I go on a walk or take a breather, I am still checking Slack, so I have to remind myself to leave the phone at home! Turn off your notifications and set your status as 'unavailable' during certain times so you can take an actual break and refresh."


3. "It can all start by having one conversation with a therapist who can help you validate and execute a plan."
A great 70% of employees report they'd be comfortable talking to a therapist about their mental health as it relates to work.
While this is definitely a positive indication of breaking the mental health stigma, many of us can still find it daunting to take that first step toward bettering our workplace mental health.
For the remaining 30% afraid to seek therapy or talk about their mental health at work, Katelyn offers this single piece of advice: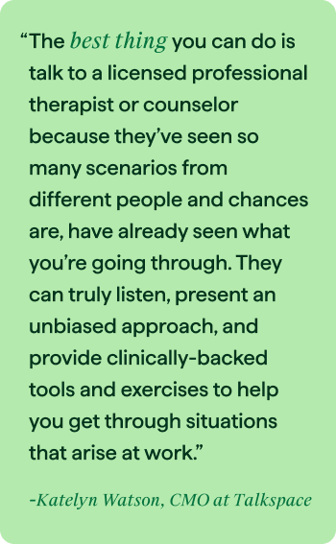 "I love that 70% of employees say they'd be comfortable talking to a therapist. It truly shows there is a "new normalization" happening, where mental health and talking about our struggles can happen openly, even in workplaces.
My advice for those afraid would be: The best thing you can do is talk to a licensed professional therapist or counselor because they've seen so many scenarios from different people and chances are, have already seen what you're going through. They can truly listen, present an unbiased approach, and provide clinically-backed tools and exercises to help you get through situations that arise at work. And what is great is that the same tools work in your personal life, family life, and other areas. Really, these tools work for whatever life serves up."
While seeking professional help is, first and foremost, an act of self-care, addressing our mental health needs also positively impacts those around us.
"The best thing about getting help and talking to a therapist is that it enables you to be equipped to help someone else with their struggles when they arise, and you can pass those tools on.
You can go from needing help to helping yourself, to helping other people, and that is a wonderful cycle! It can all start by having one conversation with a therapist who can help you validate and execute a plan to get you to a better place."
An Employer's Responsibility to Their Employees Goes Beyond a Paycheck
Today's employers have seen the real effects and risk factors involved with poor mental health. From impaired decision-making to unsatisfactory job performance and even lowered employee retention, workplace wellness affects nearly every facet of a company — and it's every employer's responsibility to provide support that transcends the financial kind.
Further, negative employee mental health can stretch beyond just the affected employee; it may even impact an organization's bottom line.
In fact, it's estimated that approximately 12 billion working days are lost every year to depression and anxiety at a cost of US$ 1 trillion per year in lost productivity (globally).
So how can employers continue to support their employees in an authentic way so that everyone benefits? Katelyn shares with us three strategies employers can take to improve mental health across their teams.


4. "Mental health services went from a 'nice-to-have' to a 'must-have.'"
Consider this finding from the American Psychology Association (APA): 81% of U.S. adults and employees claim they look for workplaces that support mental health when they seek job opportunities.
This may be largely due to the fact that standard workplace benefits such as health insurance and paid time off aren't enough to keep pace with the unique mental health issues that arise from work, home, and other unprecedented socioeconomic stressors.
In the face of these mounting stressors, it remains imperative that employers go beyond providing typical workplace benefits.
So what, exactly, are the most important mental health benefits companies need to offer to not only remain competitive, but compassionate in today's landscape?
"Talkspace works with many employers to offer therapy and mental health services. We have been surveying people about the mental health benefits they want most for a number of years, and it was clear early into the pandemic: Mental health services went from a 'nice-to-have' to a 'must-have.'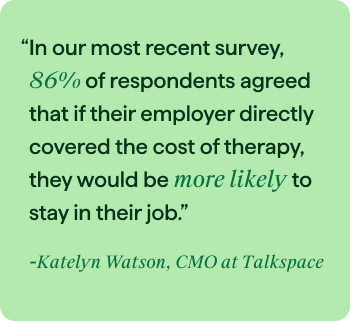 Among the top things, we have consistently found things like more time off (specifically, 'mental health days',) free therapy/counseling, flexible work time, financial wellness, and commuter benefits."
These benefits not only help employers cultivate a supportive workplace, it translates into improved employee morale and retention.
"In our most recent survey, which we are going to publish next month, 86% of respondents agreed that if their employer directly covered the cost of therapy, they would be more likely to stay in their job."
5. "We will see therapy be used for overall mental fitness, not just something to turn to when something's wrong."
Employers don't need to wait until employees reach a breaking point to address mental health in the workplace.
By not being proactive in building positive mental health practices and initiatives, employers may inadvertently kindle more burnout, chronic absenteeism, and other consequences. To avoid this, employee assistance programs that specifically address mental health (like therapy) will hopefully become a normal part of our work lives.
Within the next 5 years, Katelyn hopes and believes that "access to private, secure and ongoing therapy" is a mental health benefit that will be standard across all organizations.
She explains, "The survey I just referenced (in point #4) was actually a poll of our own community. So in a way, they can be considered early adopters and a litmus test for the future. More and more, we will see therapy be used for overall 'mental fitness', not just something to turn to when something's wrong in our lives."


6. "It starts from the top."
When it comes to our individual mental health, we've often heard it starts from within.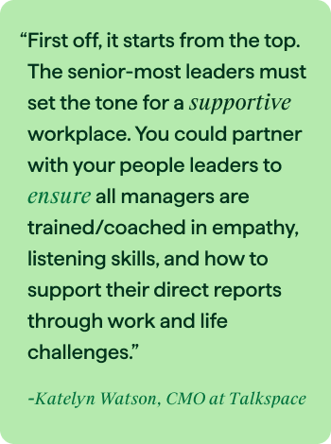 When it comes to our workplace mental health, however, it starts from the top.
A company must fully embrace this concept, and they must consequently implement actionable mental health initiatives to provide the necessary help and tools employees want.
But what if a company doesn't have many mental health benefits in place? For employers looking to adopt and offer support for their employees, what are the first steps they can take to build a foundational and scalable program?
"First off, it starts from the top. The senior-most leaders must set the tone for a supportive workplace. You could partner with your people leaders to ensure all managers are trained/coached in empathy, listening skills, and how to support their direct reports through work and life challenges.
A few other ideas: there are also self-guided tools (covering meditation to self-guided therapy) that can be purchased at a lower per-employee, per-month cost.
Talkspace offers Talkspace Self-Guided, which builds employees customized (based on their individual assessment), clinically-backed therapy and mental wellness exercises, as well as gives employees access to live and on-demand events and workshops."


Bonus: Take It One Step Further With Mental Health First Aid
What about businesses that want to take their support one step further? What else could employers do to build a positive mental health foundation for their teams?
Katelyn recommends, "A training called Mental Health First Aid, which we started offering to our own employees through our clinical team who are certified. Trainings can be provided at scale to HR teams and volunteers who want to be trained in identifying and assisting colleagues who are experiencing a mental health or substance use challenge or crisis. It's like the new 'fire marshalls,' but for mental health."
If you or someone you know may be in danger or need immediate help, please use the resources listed on this page.
Explore the Transformative Power of Therapy With Talkspace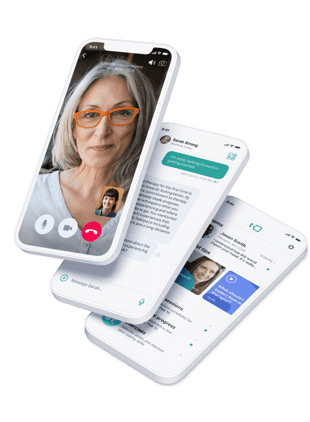 Talkspace is a leading online therapy platform designed to make mental health support convenient, accessible, and personal. Get a personalized match to a licensed professional from a robust network of therapists, counselors, nurse practitioners, and more to get the comprehensive support you need.
Talkspace's nationwide network of professionals covers a wide range of specialties including:
Depression
Couples therapy
Anxiety and stress
Trauma and grief
Substance abuse
LGBTQIA+
Eating disorders
Childhood abuse
And so much more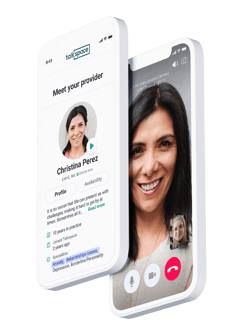 Through secure messaging, phone calls, live video sessions, and personalized treatment plans, Talkspace enables you to receive professional therapy from the comfort of your own space, on your own schedule.
If you or someone you know is struggling with mental health, head to Talkspace, complete a brief assessment, and get matched with a therapist within 48 hours.
Learn More About Cultivating a Healthy Work Culture & Join Hunt Club's Expert Community
With more than 20 years of experience building and leading teams at supremely successful enterprises including Shutterfly, Mastercard, Thirty Madison, and other high-growth organizations, Katelyn Watson has built an invaluable network across industries and markets.
As such, she truly understands the importance of making and maintaining meaningful connections.
"Meaningful connections make up your community, and a community is an integral part of your mental health both in and out of work. Hunt Club's Expert Network is just one example of a strong community, and one that's helped me make these connections to build teams, make referrals, and more. Through the Network, I've looked at roles to refer my network to, and have even hired those introduced from Hunt Club (I take the calls because I know it's vetted!)."
By becoming an Expert, you'll join a network of more than 20,000 top business professionals, thought leaders, and changemakers in all industries. As part of the Expert Community, you can also help open doors for the people in your network by referring them to coveted roles at leading companies.
Connect with industry leaders like Katelyn by joining Hunt Club's Expert community today!
Want to learn more about cultivating a healthy work culture that impacts mental health? Check out a few of our other related blogs here: