Let's face it. The recruiting space hasn't changed with the times and isn't exactly praised for treating clients, candidates or their own people very well.
Many people get into recruiting because they want to help people find jobs and change their lives. But whether it's someone deciding recruitment is 'not for them' there's a lack of resources to perform well, recruiters are leaving in droves for significant reasons.
Here at Hunt Club we pride ourselves on being a new category of talent company, and we prioritize creating an exceptional culture that attracts and keeps the best talent so we can deliver that same experience for our customers. Our leadership team sets the stage for the values we want to see instilled in the company and everyone follows suit. In the end, we all benefit.
Recently, we were awarded Inc. Magazine's Best Workplaces for 2019, proof of how employees feel about Hunt Club. There are also certain distinguishing features that would make other companies envious. Here are three key areas:
1.An
AlwaysCare™️

mentality

Drawing inspiration from the old adage, "treat others as you want to be treated," our leadership team makes sure that this mentality was built in the company's foundation from inception in 2015.

Coined, AlwaysCare™️ (we've even - jokingly - internally copyrighted the phrase,) this is ingrained in the Hunt Club DNA and extends outside the office walls. We collaborate, have fun together, and work to leave a positive impact with each client, candidate and network interaction.
2.A pay-it-forward approach
In 2014, Nick would constantly refer people he knew for open jobs. Headhunters would contact him asking if he knew anyone qualified for this job or that, and he'd recommend someone in his network each time.
The headhunter would get paid for facilitating the new hire, the candidate would get a signing bonus for taking on the new role, and he would be left with a simple thank you (and once a bottle of wine.) It didn't really make sense. After all, it was his connection and introduction that made other people a significant amount of cash.
Hunt Club was born out of the idea that the best recruiters really kind of activate talent through subject matter experts, vetting and introducing people through their networks. There wasn't a platform to do that at scale, so Nick set out to build it using the power of an incentivized network – a collection of business leaders, executives, startup founders and other highly connected people, with the best relationships, all to deliver high-quality, high-volume talent to our partners and help them build their best teams, faster.
With this, we're all working together to build the smartest and most intuitive platform for our experts, clients and candidates, that also strengthens relationships.
3.The Hunt Club culture
Hunt Club is committed to the philosophy of treating all employees fairly and puts a lot of effort into making sure all employees are valued and rewarded.
To that end, we have a clear vision for the Hunt Club culture on that basis, which all leaders and employees carry forward.
It's every employee's personal responsibility to live out and uphold the company values of:
We elevate others. We push each other forward. We challenge each other to be the best versions of ourselves, give credit where it's due and check our ego at the door.
We take pride in our work. We strive for excellence in everything we do. We take ownership of our work, hold ourselves accountable and produce quality daily.
We do what's right. We operate with integrity even if it means making tough decisions. We are honest and sincere, and are genuine in our interactions. We value reputation over revenue.
We figure it out together. We explore all possibilities together. We are proactive and collaborative. We take intelligent risks to solve problems, welcome a challenge, and win as a team.
We ask "why?" We seek to understand. We are intellectually curious, and value understanding over impressing. We always push for progress.
Our leaders in turn, empower everyone by crafting the employee experience to carry out their cultural vision and values.
At the end of the day, Hunt Club gets the best work out of its people because of its culture of putting people first.
Want to be part of an amazing organization? Good news: We're growing! #JointheHunt and become an expert today to see what roles have open or drop us a line here.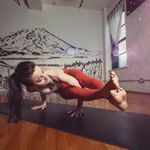 Veronica Feldmeier
---
Stay updated. Subscribe to our blog.