Here are some reasons why you probably aren't getting the best talent in your door.
1.You haven't changed where you source from
You only reach out to the usual networks (with the same candidates) to try and find people with the skill set and background you want. The best people aren't looking for jobs on job boards, and they they aren't taking career advice from people they don't know.
2. You don't know what help you really need
This is especially true for startups. Replacing an employee today can cost more than 200 percent of their salary – not the kind of money most companies can spare. When forming a job description or thinking about the role, it's incredibly easy companies to slip into wanting ten or twenty "must-haves" because there is often so much to do.
3. You have a long time-to-hire process
You don't have the right things in place to ensure you weed out talking to candidates who are an ill-fit for the role, early on in the hiring process.
4. You're lacking a strong employer brand
Candidates don't know who you are. Unless you're a big-name company (or a hot startup coming off a decently sized raise) it's more than likely the average person won't know much about what you do. Eve for more established companies, it can also be that the people you really need still think of you in one way.
To help, here are three things you can try to improve your hiring processes and candidate quality.
1.Build your employer brand in all phases of the hiring process.
The challenge for hiring managers and internal recruiters is that things have become a bit transactional, and most people just want to understand how a candidate stacks up. A big part of the recruiting process is to talk about what makes your company a great place to work and grow – from initial contact (i.e., website, social media, partner events, sponsorships) in interviews and hiring, and beyond.
Expect to do a lot of courting and always understand what the candidate's needs are, and give back, first. Whether it's being generous with your time, energy, effort, information or opportunities. We've actually written a lot about how to do this here and (if you're more of a visual leaner,) here.
3. Tap into referrals to reach outside networks.
Don't just hire based on internal referrals alone. Think outside of your usual networks and professional organizations to find a broader range of talent. One of the easiest ways to do this is to look into on and/or off-campus college recruiting. In-person events are great but can eat up your staff's limited time to physically travel from school to school. Instead, maybe consider online events as a way to reach more schools and encourage students to join wherever they are. Also, consider joining conversations that are happening throughout various social media communities. Tap into those LinkedIn Groups or Facebook communities with topics related to your business, and then strike up conversations with other members.
4. Partner with an external firm.
An external firm is like having your own PR firm. The best talent is passive and they aren't out there looking for their next move, and an outsider can help with perspective, and build real relationships with trust. Without that, it's hard to get somebody to actually listen to what you're working on and what the opportunity might be.
---
Today's labor market is tough and crowded with marketing messaging. Get through to the people you want to reach by developing real relationships built on trust. Here are three things to keep in mind in the process. Visit www.huntclub.com to find out how we can help.
Editor's note: This post was originally published in 2018 and we've updated it for accuracy and comprehensiveness.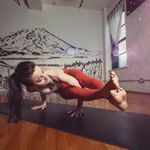 Veronica Feldmeier
---
Stay updated. Subscribe to our blog.