Hiring is easy. Most people can do it. If you're reading this and you run a business, you can hire someone.
But can you hire well? And, hire the right people?
Does your hiring process connect with people? Does it excite candidates, compelling them to want to join your company?
If so, you have a leg-up on your competition: you can command attention. It's a valuable commodity.
Common hiring challenges
Too many startups and growing companies today are finding it difficult to attract and reach high-quality candidates.
Most haven't transformed their hiring processes and are competing with big brands for A-list talent, finding themselves at a disadvantage.
Here are some of the more common flaws in current hiring processes:
Choose pedigree over aptitude.

Looking at workers -- and the world of employment right now -- it's very much based on what you can do, versus where you went to school, and who you know, rather than about the qualities necessary for the role.
Tune out digital transformation.

Technology is changing the way companies operate, but not how they hire. With technology and digital transforming changing everything in the world, old talent strategies don't really make sense. Without updated their processes, companies actually create windows of opportunities for candidates to accept other jobs in organizations that are quicker to adapt.
Overlook references and referrals.

These are instrumental tools when judging someone's character because you are getting an outside opinion on that candidate. Most companies fail to utilize them well.
Let's take a look at five timeless rules (with some modern context) that anyone can apply to make their hiring processes better.
"In the world before, everyone was happy just to have a job. In tomorrow's world, people will want a job they love. They will want a job that betters their career and perspective on life, with people they admire and respect, all while doing something that they're passionate about."

- Nick Cromydas, CEO and co-founder at Hunt Club.
1. Drop the ego
Full disclosure: It doesn't matter how much money you've raised, how innovative your company is, what your market reputation is or what your market cap has grown by year over year.
Humility is the key to landing amazing people.
"By no means does that mean you shouldn't be excited about the trajectory of your company. Sing it from the rooftops. But when it comes to expectations for courting talent, roll out the red carpet and let them know you care more about them than yourself."
TAKEAWAY: Remind yourself over and over that every interaction is an opportunity to create a brand ambassador, whether they ultimately work for your company or not, will keep the ego in check.
How to drop it: Put candidates first and embody a "give first" mentality in your conversations, and always consider how you can be a resource for anyone who walks through your doors. Potential candidates should feel wanted and begin to imagine what it would be like working at your company.
This means getting to know their professional goals, interests, and priorities. Find out what they want and if they're getting what they need at their current gig.
Make it very clear about why it would be beneficial for them to join the team. Talk about how your business can help their long-term professional goals (knowing this right from the start can make candidates realize all the things they're missing!)
When they have the information upfront, it can 100 percent speed up their decision to accept a role once it's offered.
2. Transparency > exclusivity
You don't have to show all your cards as you work with talent from start to finish, but certainly let them know what phase of the process they're in, how many people there are, and the expectations and timeline for a decision.
Talk about any macro-issues impacting the business and let them know the risks of the decision. The more you give candidates, it will also give you more insight into their interests and what they're looking for, ultimately, getting you closer to candidates who may or may not be a fit, faster.
TAKEAWAY: Everyone wins with open communication.
How to practice transparent communication: It starts with creating a firm process at the start of any search and a commitment to stick with it.
Spend a few hours and develop a rhythm of touch points for your candidates.

Call when you say you will. Find natural ways to check in without being pushy or overbearing.

Keep people updated on when they can expect to hear back and where they stand in the process.
Everyone may have their own way of doing things, but that doesn't mean you can't set a structure from the beginning.
3. Always care about others, first
When you ask someone to join a startup, you're also asking the person to join an unpredictable company and trade long hours for some form of a pay cut. Give them a reason to counter that.
Putting people first is something that should be ingrained in your company's DNA. Whether it's being generous with your time, energy, effort, information or opportunities.
TAKEAWAY: Treat others as you want to be treated.
How to care about others: When you put in the effort to make sure all candidates are valued and rewarded it is empowering -- whether someone is hired on or not. It leaves a lasting impression on anyone who interviews and speaks volumes about your brand to people outside the company.
When you bring the person in for an interview, have them meet the team and anyone they will be working with. Ensure that they know they have full support in their role and they know what success could look like. Have the person meet a number of people from your company, not just an immediate supervisor or team members.
4. Follow up
It happens to everyone. Someone says they'll call when they will, and it doesn't happen. When you're on the receiving end, it feels terrible. 92 percent of people struggle with the act of following up, in business and in life. It's a bad habit that doesn't help anyone -- especially your brand as an employer.
TAKEAWAY: "Diligent follow-up and follow through will set you apart from the crowd and communicate excellence." - John C. Maxwell
How to follow up: Cut your risk with a few easy habits.
Hiring departments are overworked, doing more with less time. A few easy ways to do this:
Set reminders on your calendar to check in with candidates within 48 hours of your last conversation. This can be a quick email to send additional materials about a role. Or a phone call to ask how an interview went.
Give yourself deadlines and break down the tasks needed to complete something bigger.
Find an accountability buddy -- either a colleague or a friend -- to help you stay on track and motivated.
5. Know the role
Consultants and even internal recruiters shouldn't expect a 360-degree view on a role -- it's not realistic -- but you're first in line when it comes to candidates.
"This one seems obvious but you'd be shocked at how many recruiters (both internal and external) don't take the time to truly understand the position they're working on."
If you can't articulate the details about an open role (or know more than what's written on a job description,) it hurts your ability to close candidates and can even ruin your organization's reputation.
TAKEAWAY: Good hiring is the product of knowing what you're hiring for. It starts with digging in.
How to know the role: If you're unfamiliar with the positions you need to hire for -- or even the industries -- grab some coffee, take 30 minutes and run a few Google searches.
You'll learn a decent amount about what a person in that role does, the qualifications needed, and where the role fits into the overall organization.
You can also take a different approach and tap into a few subject matter experts' minds. Reach out to people you know who are in those roles, or ask for introductions if they are second or third connections, and explain you just need 10 minutes from them.
The power of the network is real. Most people are willing to help if your request is exact and doesn't require much time.
In the end
Whether you're an employer or a candidate, everyone respects the potential of a good hiring process. If you're not building airtight processes around interviewing, hiring processes, communication, and feedback, you're missing out on a valuable opportunity to reach a higher caliber of talent.
Why do brands like G2, Cars.com and ShipBob trust Hunt Club to make the right hires?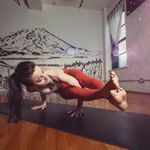 Veronica Feldmeier
---
Stay updated. Subscribe to our blog.