Glorify, backed by the likes of Andreessen Horowitz and SoftBank Latin America Fund, is set to be a leading provider in the tech and faith-based industry as the demand for wellness apps has exponentially increased over the past few years. Experts are anticipating the applications to generate nearly $500 million dollars in revenue by 2022, with faith-based apps echoing the upward trend. Between 2016 and 2020, faithtech saw close to a 700% increase in venture funding. Noticing an organic gap in the market, Glorify built a technically superb product, making its waves in the faithtech industry. Recently expanding their office outside of the UK, the Glorify team partnered with Hunt Club to source and hire a Finance Manager to help establish the finance operations in the U.S. ahead of opening an office there.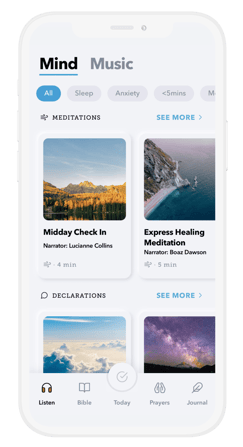 The non-denominational Christian app was first founded in 2020 by serial entrepreneurs, Ed Beccle and Henry Costa. The co-founders created Glorify to reimagine how modern technology and faith could come together to create a top of the line user experience. The app offers curated songs, prayers, and guided meditations along with bite size bible verses and journaling prompts. Since its launch, Glorify has garnered upwards of over 5 million downloads worldwide.
Scrolling Glorify instead of Instagram
In 2021, 46% of Americans spent an average of 5.5 hours on their phones every day, not including work related apps. There is a growing trend against the amount of time people spend on their phones and the content they consume. As social media algorithms change to promote influencers and businesses more than an individual's friends' accounts, people are looking for new and fulfilling applications. Ed and Henry noticed an organic gap in the market - a proliferation in the amount of time people were spending on their phones, and an absence of technologically superb Christian apps. The co-founders created an alternative for people who are looking to enrich their lives through meditation, reflection, and movement and kick the doomscrolling habit so many people have formed.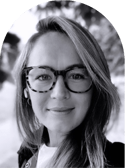 "Glorify offers bite size elements that empower our users to ask themselves 'how does this Bible verse, meditation, or song apply to my life?' It gives them time to reflect inward and take a moment away from work or social media and re-center their day"

- Harriet Downing, Senior Operations Manager at Glorify.
Glorify is continually expanding their product to meet the needs of its customers. While there are a plethora of apps that offer stories to help people
fall asleep, applications that build workouts based on an individual's needs, and apps that provide wholesome entertainment for children, Glorify offers each component within a single platform. When asked about the variety in the application's offerings, Harriet Downing said, "wherever you are in life, there's something for everyone."
Eliminating the Scarcity Mindset to Build a Diverse Team
As the company grew, the co-founders were looking to hire net new positions to help lay a strong foundation for future Glorify endeavors. They wanted to create and build a candidate search process that reflected the company's values. "We didn't want to compromise on building a remarkable team with a healthy and diverse culture. We wanted to attract people that reflect our company and our consumers" Harriet Downing stated. "When your company is starting out, you often have a scarcity mindset - it's the need to hire right now. However, don't settle for talent that won't help drive your company toward success. It might take longer to build your ideal team but it will be worth the wait."
Glorify Partnered with Hunt Club to Source a World Class Finance Manager and Build out their American Office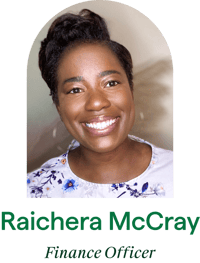 Throughout the search process, it was important to Glorify that Hunt Club's talent experts find a candidate that was just as excited about the role of Finance Manager as they were about the company's mission. While the individual did not need to be practicing Christian, they wanted someone who was passionate about the potential for growth and services that Glorify could offer.
To improve and develop their financial capabilities, Glorify collaborated with Hunt Club to hire their ideal Finance Manager. They wanted a candidate who was:
An ambitious individual who had a strong accounting background.
Able to calibrate and own the financial department at their North American office.
Excited by the opportunity to learn and grow in the new role as the company evolves.
Once Hunt Club's talent experts understood Glorify's ideal candidate and timeline for hiring and expanding their North American office, they worked to quickly source top talent. Throughout the search process, Hunt Club met with each candidate prior to their interviews, guiding them through every step. Through this process, Glorify was able to quickly and confidently hire the best candidate for their team. In July 2022, Hunt Club placed Glorify's first Finance Manager after a 55-day sourcing and hiring process helping Glorify officially launch their inhouse financial team.
"We knew we wanted to hire the candidate that we would personally recommend to a good friend's company. With the help of Hunt Club, we were able to do just that." - Harriet Downing.
Recharge Your Daily Habits with Glorify
Glorify's mission is to empower every Christian the opportunity to connect with God every day, leading to the creation of a world-class technologically-based space for Christians to interact with one another and worship worldwide. Create new daily habits with Glorify. Find the app on the Apple Store or Google Play.
Partner with Hunt Club to amplify your search and find the hard-to-reach candidates that can help your company thrive.
Topics Discussed