Companies are consistently looking for new ways to drive their competitive advantage. Many are finding that building diverse teams can help their organizations capture new markets, and research shows that 43% of organizations with diverse leadership teams lead to an increase in overall company profit.
As growing startups and companies make moves to achieve inclusivity and diversity within their organizations, founders who identify as part of the LGBTQIA+ community are creating safe, innovative, and uplifting workspaces for everyone.
In a 2022 DEI study, Culture Amp found that only 49% of companies have established DEI plans. To keep the momentum going, organizations need to return to the basics, building teams around diverse candidates that reflect their client and customer demographics. As companies implement DEI practices into their daily functions, it is essential to their company's success that they continue to uplift their LGBTQIA+ and underrepresented teammates.
In celebration of the LGBTQIA+ community, we are highlighting seven entrepreneurs who are prioritizing inclusivity and diversity as a foundation for their startup.
Meet 7 top LGBTQ+ entrepreneurs working to transform communities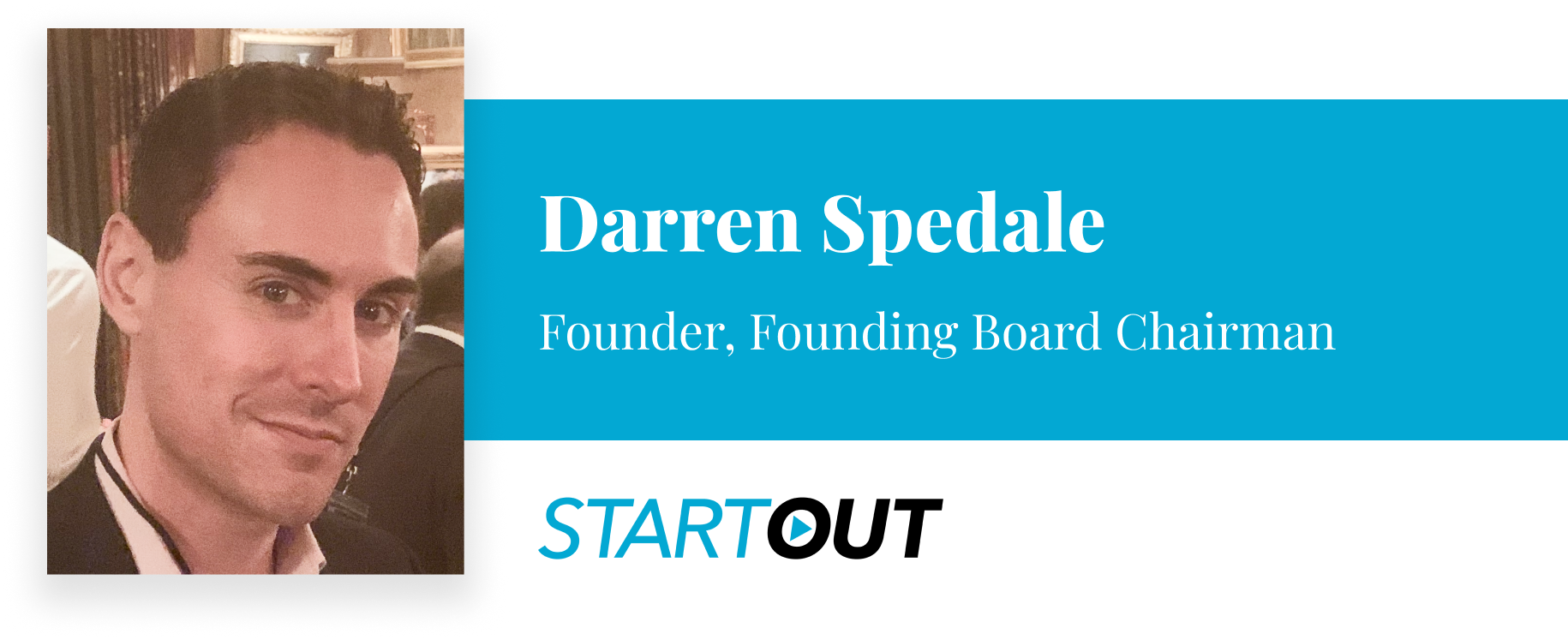 Darren Spedale, Founder, Founding Board Chairman
Company: StartOut
Founding StartOut in 2009, Darren Spedale has amplified the LGBTQIA+ community's visibility and access to resources and funding within the entrepreneurial industry. Helping to create equal access for all LGBTQIA+ entrepreneurs, StartOut helps drive "economic empowerment" and builds a network of innovative and collaborative individuals. With 20,000+ active participants, StartOut is elevating LGTBQIA+ led startups.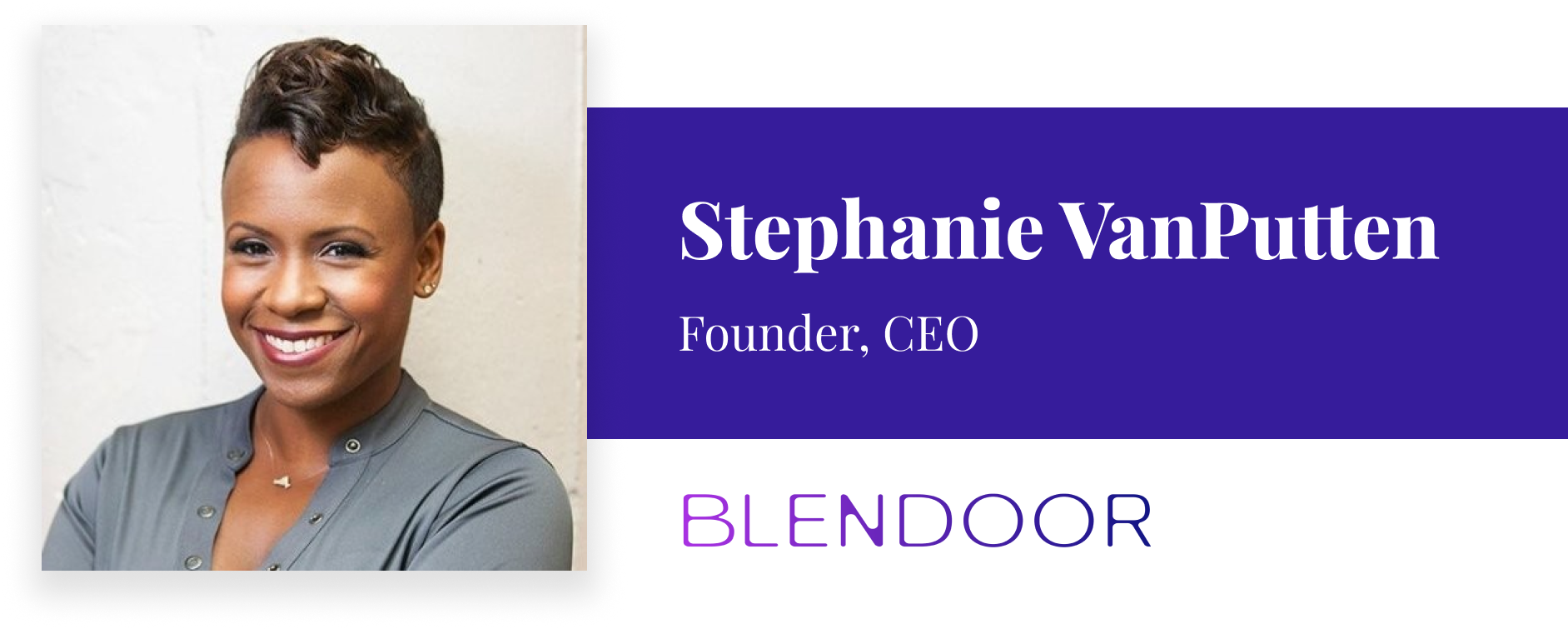 Stephanie VanPutten, Founder, CEO
Company: Blendoor
Focusing on improving IPO companies and impact funds diversity rating and SaaS, Stephanie VanPutten is transforming how companies drive DEI strategies. Backed by the likes of Sequoia Capital and Backstage Capital, Blendoor empowers 'environmental, social and governance advancements'. With eighteen years of experience leading solution-oriented teams at tech companies including Deloitte and Microsoft, VanPutten is paving the way for a more diverse and equitable future for people in tech.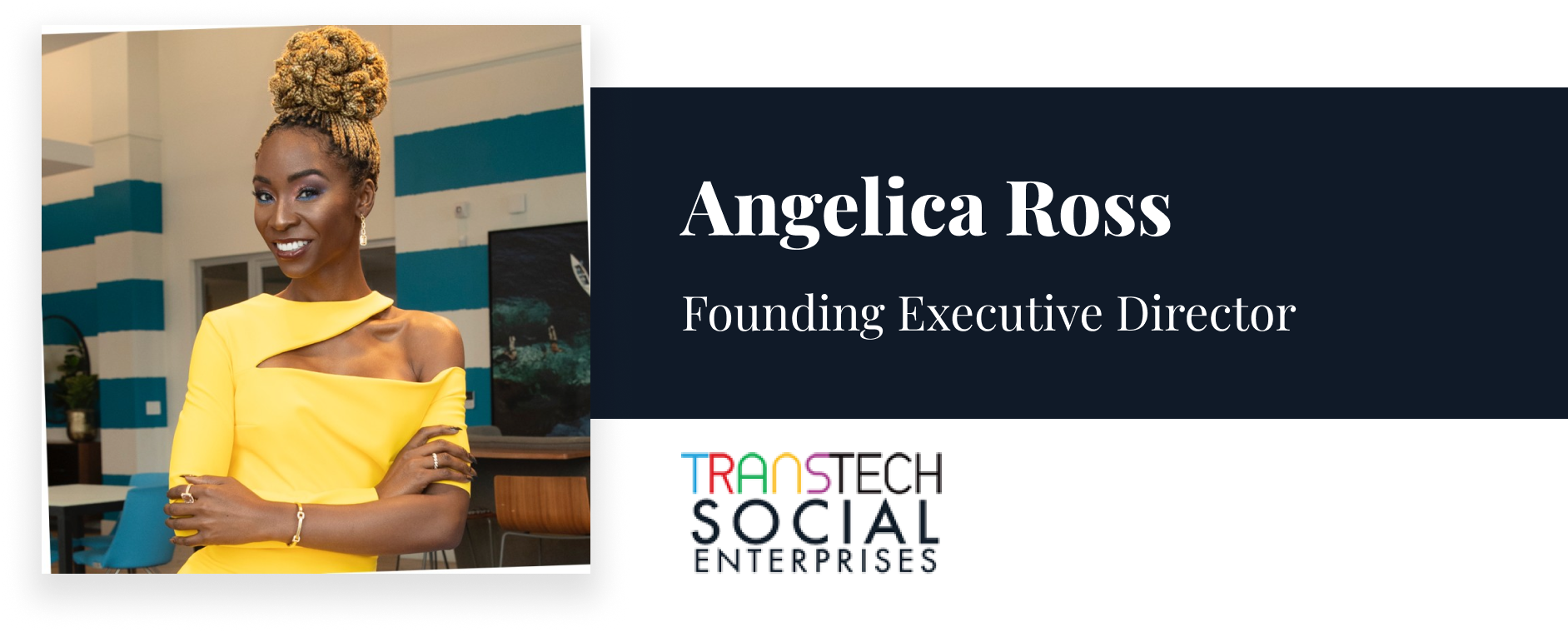 Angelica Ross, Founding Executive Director
Company: TransTech Social Enterprises

Dedicated to creating welcoming and educated workplaces, Angelica Ross founded TransTech, a community of LGBTQIA+ individuals and allies growing their professional skills together. Empowering people and organizations through workshops that teach on promoting fair and affirming spaces for Trans employees, Ross is uplifting the LGBTQIA+ community.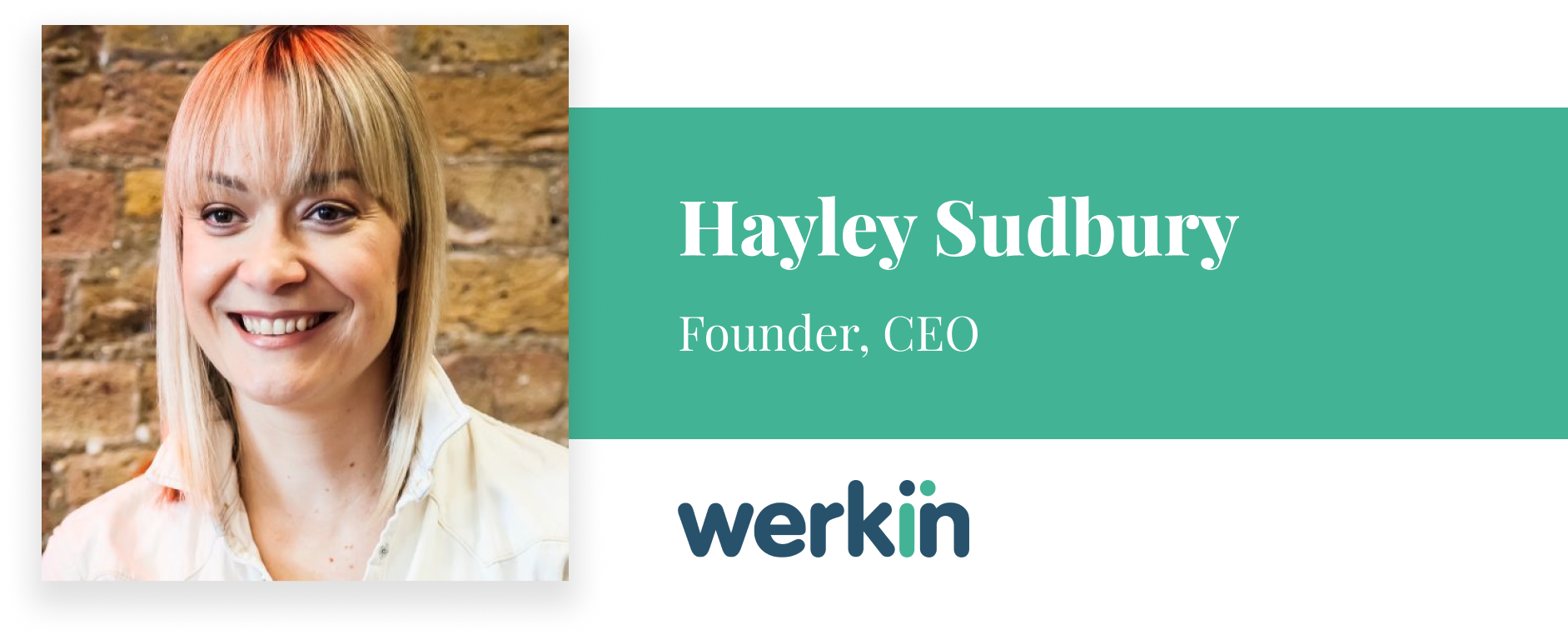 Hayley Sudbury, Founder, CEO
Company: Werkin

Helping the leaders of tomorrow level up, Hayley Sudbury is disrupting how companies approach leadership. As the Founder and CEO of Werkin, Sudbury built a company that empowers better business stewards through workshops, mentorships and custom plans to help organizations improve their business strategy and promote fair and transparent workplaces. Offering companies the tools to progress in the changing world, Sudbury and Werkin are transforming the leadership landscape.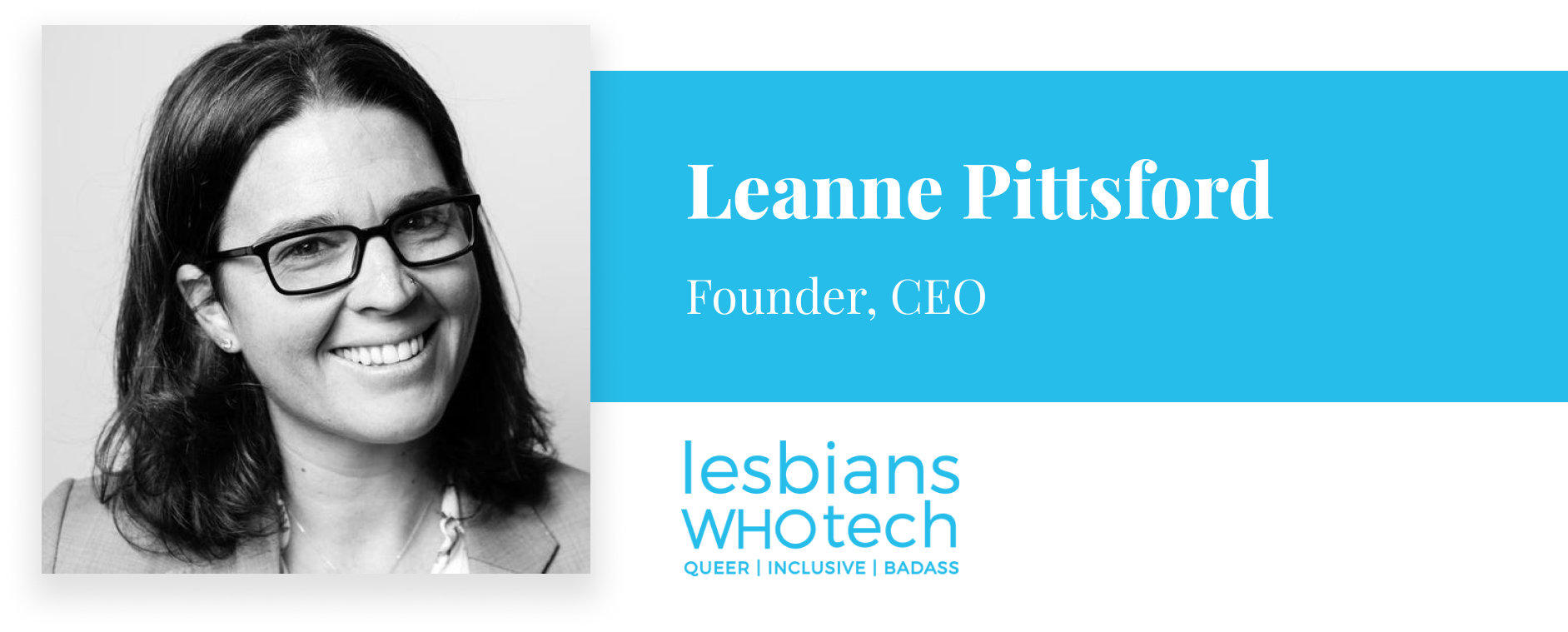 Leanne Pittsford, Founder, CEO
Company: Lesbians Who Tech

Founding Lesbians Who Tech in 2021, Leanne Pittsford has grown a community of 100,000 LGBTQIA+ women and non-binary individuals and allies in tech. Lesbians Who Tech is the largest organization supporting and uplighting non-binary individuals and LGBTQIA+ women in tech with their comprehensive mentoring, leadership and scholarship programs. Not only did Pittsford found Lesbians Who Tech, she also founded include in 2019, a platform that helps 'underrepresented techies find their dream job'. Helping to create and identify space for often overlooked groups of people, Pittsford is diversifying the tech industry.



Arlan Hamilton, Founder, Managing Partner
Company: Backstage Capital

Motivated by the fact that 86% of VC funding goes to male founded startups, Arlan Hamilton founded Backstage Capital, a Seed Stage firm that helps fund Women, People of Color, and LGBTQIA+ founded startups. Recognizing the tenacity and grit of diverse founders, Hamilton continues to build an impressive portfolio including startups such as Stephanie VanPutten's Blendoor (mentioned above!), among numerous other startups pushing the boundaries to create a more equitable and progressive world.





Dr. Mark McBride-Wright Founder, Managing Director
Company: Equal Engineers

Having founded not one, but two remarkable startups surrounding engineering and the LGBTQIA+ community, Mark McBride-Wright is a force to reckon with. With the goal of making engineering a more inclusive industry, Dr. McBride-Wright first co-founded the network, InterEngineering in 2014. Today, he sits as a Chair within the organization. In 2019, Dr. McBride-Wright founded EqualEngineers, a service-based organization that offers diversity and inclusivity solutions through "training, recruitment, media and events' ' to the engineering community, promoting a welcoming and manifold environment.
Build a team focused on diversity
Diversity drives innovation, enabling companies to capture new market opportunities and scale their creative endeavors. Building a team that focuses on inclusivity is key to continued success. Utilizing a network of 15,000+ industry experts connected to 6 million talent leaders, Hunt Club helps your organization build an encouraging and diverse workforce.
Topics Discussed