A Chief Revenue Officer (CRO) is an essential C-suite role that focuses on sales and marketing acumen. This job is especially important in our digitally driven sales landscape, where it's essential to create personal experiences throughout the buyer's journey.
Enter the Chief Revenue Officer, a leader who oversees the revenue streams for their corporation, and ensures internal processes are optimized to support these activities. The CRO takes a holistic approach, ensuring sales, marketing, and customer success functions are fully aligned and working toward the same goals.
This executive leadership role has made a resounding impact. According to Boston Consulting Group, top B2B technology companies with revenue operations teams are reporting a 100% to 200% increase in digital marketing ROI, and a 10% to 20% increase in sales productivity. Meanwhile, go-to-market expenses dropped 30%. The number of Chief Revenue Officer jobs has doubled over the last three years as more businesses are realizing the benefits of having a dedicated CRO.
Depending on the size of a company, a CRO may have a dedicated revenue operations team or work with the support of a team of senior sales, marketing, and data analysis professionals. Read on to learn how a Chief Revenue Officer can help drive growth in your corporation and the top characteristics you should be looking for in your executive search.
What Is a Chief Revenue Officer Accountable For?
It's estimated that by 2023, almost 25% of organizations will have a CRO in place. While this role emerged out of necessity in startups and tech companies that needed to drive revenue quickly, CROs are now recognized as an asset for any enterprise targeting growth.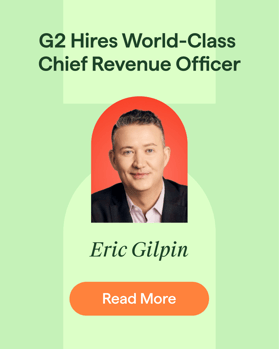 A Chief Revenue Officer is responsible for:
Overseeing Revenue Generation
The CRO is dedicated to optimizing revenue flow, bringing together processes and talent, and streamlining efforts across the corporation.
Many people associate growth with finding and developing new markets, but the CRO takes responsibility for all revenue channels to ensure steady and predictable revenue flow. As Ventana Research notes, revenue operations typically focus on three timelines:
Short-term: Finding new audiences, establishing strategic partnerships, expanding market reach, and closing new deals.
Medium-term: Retaining customers through engagement, removing friction in internal processes, and ensuring a high-level of satisfaction.
Long-term: Increasing business from existing customers through cross-selling and upselling, and ensuring product offerings meet their needs.
Aligning Functions
CROs are also tasked with creating an infrastructure where all teams are supporting the common goal of generating revenue. This involves breaking down barriers between sales, marketing, and customer success teams, and ensuring the entire organization is working in tandem. As part of this alignment, the CRO may be required to review internal processes for efficiency, allocating and prioritizing resources as needed to support the revenue generation activities.
Leveraging Data and Market Research
The CRO needs to know at all times how the company is performing and what needs to be done to push growth to the next level. To do this, the company needs to select appropriate metrics, build data gathering processes, and analyze data for insight into performance. This intelligence drives all decision-making.
Knowledge of external market trends and competition is also important. To ensure the company is capitalizing on opportunities, and responding to potential challenges and obstacles.
Managing Go-to-Market Strategies
A Chief Revenue Officer works closely with the marketing team to create go-to-market plans that detail how to engage customers, from overall branding and positioning to specific tactics, such as pricing and channels. The CRO ensures campaigns are targeted to customers at each stage of the buyer's journey to maximize conversions, and equips sales teams with the right messaging and tools to succeed.
What Is a CRO in a Startup Responsible For?
Companies in the early phases of operation need a CRO that is highly strategic. The role is critical for establishing dominance in the market quickly, and works closely with the founders and investors.
As the startup is likely selling innovative offerings in a new category, the CRO must rely on market research and data to craft unique go-to-market strategies, distinguishing the product and building a customer base from scratch.
But the role isn't just about immediate sales. As the company gains a foothold in the market, the CRO also needs the vision to look long-term and position the company for growth. This role is likely hands-on at first, with the CRO sourcing talent, putting the right team in place as the business grows.
What Does a CRO Do in a Technology Company?
Tech companies operate in a fast-changing, competitive landscape where customer experience is paramount. Consumers have access to more information and are more aware of competing products than ever before.
To improve sales performance, a Chief Revenue Officer has to harness data to thoroughly understand customer behavior needs, and deliver the right information quickly and efficiently at every touchpoint.
A CRO optimizes revenue strategies at a tech company by:
Choosing the right revenue models for products, such as transactional, subscription-based or commission-based.
Determining optimum pricing strategies.
Building strategic alliances with partners that have a similar target audience to expand market reach.
Developing marketing strategies to satisfy the buyer at each point in their journey
Overseeing customer experiences to ensure seamless interactions and high levels of satisfaction
Working with product development to incorporate customer feedback into new products and releases


Top 4 Characteristics of a CRO
When performing your executive search for a Chief Revenue Officer, you need to find an individual that fits your company's particular needs. Most successful CROs, however, embody the following characteristics:
1. Highly Strategic Business Leader
A CRO needs the vision to see the big picture at a corporation and pull all the pieces together toward common goals. This executive must have strong business management and leadership skills to identify productivity issues and inefficiencies, innovate processes, and spearhead the pursuit of revenue-generating opportunities.
2. Data-Driven Mindset
A successful CRO has a passion for data and makes decisions based on analysis and interpretation. A data-driven CRO looks at the numbers to pinpoint weaknesses and successes, and is constantly tracking and measuring, using this information to adjust strategies for success.
3. Collaborator and Motivator
An effective CRO facilitates collaboration and teamwork through all levels of an organization. Strong interpersonal skills and the ability to bring everyone on board with the company vision are a must. A skilled CRO inspires staff to work together to achieve corporate goals, while also collaborating at a high-level with other C-suite executives.
4. Solid Decision-Making Skills Combined With Agility
Once revenue generating strategies are implemented, a Chief Revenue Officer is always monitoring, adjusting, and looking for ways to improve and garner results. CROs must be versatile and responsive, having the ability to pivot as needed — however, their decisions are always sound and based on data and reasoning.
How Does a CRO Build a Revenue-Generating Team?
As discussed in an article in Forbes, traditional approaches to sales, marketing, and customer success are outdated in our modern selling landscape. To accelerate growth, a Chief Revenue Officer requires a diverse, cross-functional team to carry out the day-to-day responsibilities of driving revenue.
Job titles vary, but ideally, the CRO will want to source the following talent:
VP of Sales to manage sales operations and the work of account reps and managers
VP of Marketing to create the content and collateral used for go-to-market plans
Data Analytics Manager or Business Analyst to collect and manage data, ensure quality, and provide analysis and insights
Business Development Representatives to do the hands-on work in generating leads and prospects
Customer Success Manager to ensure customer satisfaction
VP of Technology or Systems Administrator to help design the tech stack needed to support revenue generation
A Chief Revenue Officer is a critical player in organizations that want to maximize revenue, ensuring all of the company's resources are aligned to improve profitability, and drive immediate and long-term growth. More businesses are beginning to realize the impact this position can make, too, and are bringing CROs on board.
Begin the Hunt
Expand your talent pool with Hunt Club's talent experts. Drawing on our professional network of 15,000+ industry leaders and innovators, our team leverages the power of referral to find your next executive leaders.
Topics Discussed