Today, we are excited to launch Hunt Club's new visual and brand identity. This is an exciting milestone in our company's history, and our new brand will help us refine and accelerate the work we're doing.
Here's why.
An Opportunity For Change
When our founders started Hunt Club in 2014, they set out on a mission to fix a broken industry.
In a world where companies were innovating and evolving at light speed, traditional talent acquisition methods drastically lagged behind. Recruiters often relied on an antiquated combination of cold outreach and a single recruiter's Rolodex.
Suffice to say, traditional recruiting methods could no longer keep up with the pace of such revolutionary and cutting-edge companies.
This left founders, high-growth companies, and hiring managers without reliable options to build world-class teams to execute their transformative ideas.
Enter: Hunt Club.
A New Approach to Recruiting
From its inception, Hunt Club has always believed that when the right person introduces the right opportunity at the right time, it's the most powerful connection in business. So we created a technology and a dynamic, interconnected network of changemakers to create these very connections—at scale.
We've reimagined recruiting, creating a community of over 20,000 industry leaders to expand our reach beyond that of any search firm. We've developed a technology platform that powers every stage of the hiring process, allowing our Talent Advisors to source talent 6–8x faster than cold outreach.
We've unlocked opportunities for candidates, companies, founders, investors, and entrepreneurs—driving meaningful connections that would not have been possible without a trusted introduction.
Because at the end of the day, it comes down to who you know.
Opening the Door to Hunt Club's New Brand
Over the past six years, we have helped thousands of the most innovative companies build foundational teams, which has supported many in their transition from seed stage to IPO and even to unicorn status.
And as a brand on a mission to evolve modern business, we realized the need for our own identity to evolve too.
Allow us to reintroduce ourselves.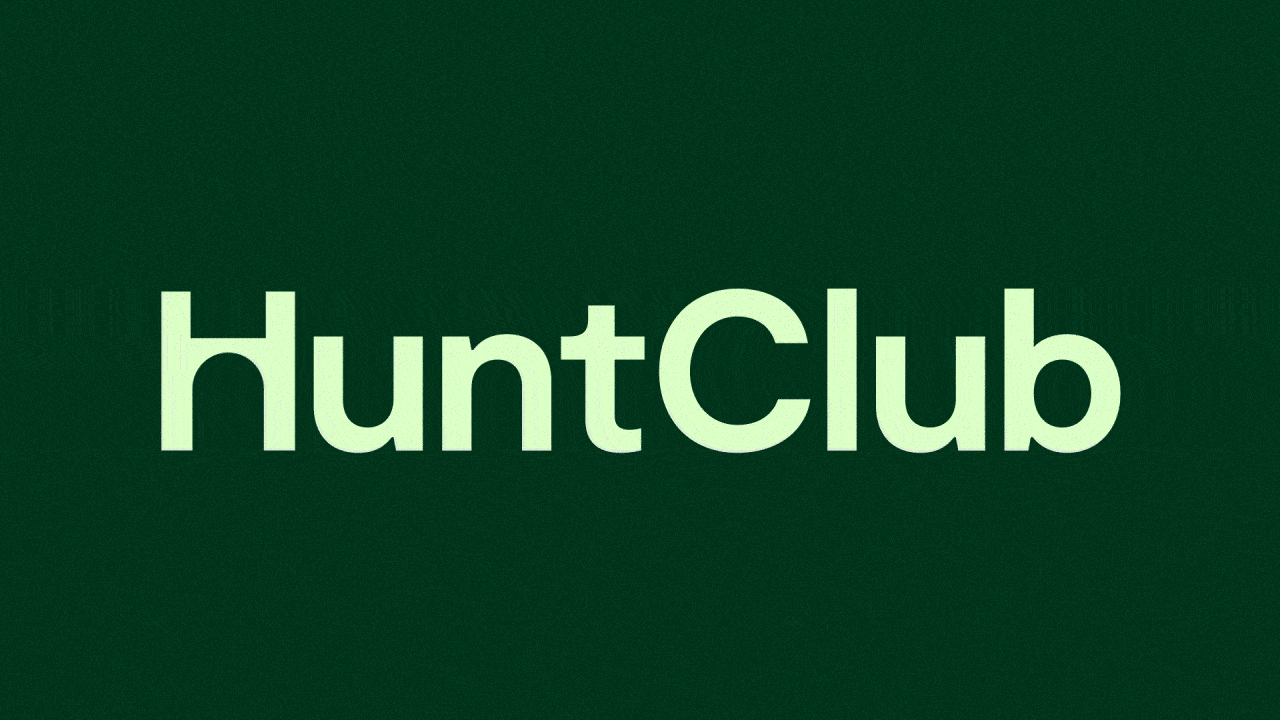 We're thrilled to launch Hunt Club's new visual identity. Our new brand successfully represents who we are today, the innovative customers we serve, and the impactful connections we help make. We are dedicated to opening doors, building bridges, and driving tangible results for the leaders and companies that are redefining their industries.
Up until this point, Hunt Club has held the key. We've held the key to esteemed opportunities across industries and untapped talent pools.
But what might the future look like for us all if Hunt Club took it even further?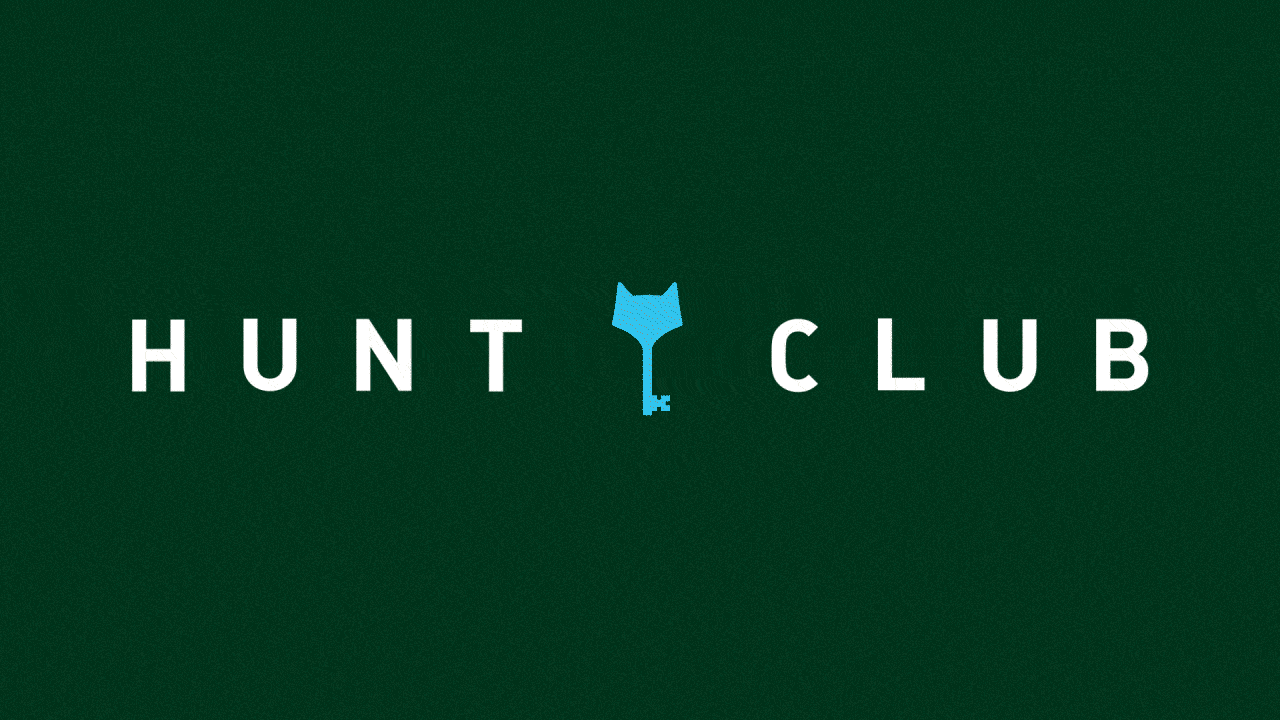 We've evolved past just talent acquisition. It's more than just the key. The door is now wide open to:
Opportunity is always knocking, and at Hunt Club, our goal is to help you open the door.
Once opened, let us create the bridge that connects you to the very best candidates other recruiting firms don't have access to.
This is Hunt Club — where opening doors to opportunity and connecting companies with top-tier leaders are at the forefront of everything we do.
This is how we keep pace with the rapidly-evolving needs of the businesses we serve.
And now we've got a new brand identity to represent just that.
Thank You to Our Creative Brand Partners, WestCap & C
ō

Lab

Our new identity would not be possible without our partners at WestCap and their unparalleled support as part of our Series B funding in 2022.

We were fortunate enough to work with their elite, in-house creative studio, CōLab.

CōLab's team of world-renowned designers, strategists, and marketing experts have worked with brands like Airbnb, Slack, Square, and other revolutionary tech companies. And now, they've helped us reach the next step in our evolution.

CōLab's strategic advisory and brand design work paved the way to our new sophisticated, and premium brand identity. It's with their creative genius and hands-on support that Hunt Club is able to present to our customers a better, more refined, and comprehensive brand experience.

About WestCap
WestCap is a strategic operating and investing firm that partners with top leaders to build next-generation businesses. Their team is comprised of seasoned industry titans and visionary entrepreneurs who guide companies through the most critical stages of growth. Some of WestCap's notable investments include Airbnb, StubHub, Ipreo, Addepar, Hopper, iCapital, SIMON, GoodLeap, and NYDIG. The firm has offices in New York, San Francisco, and London.
About CōLab
CōLab is a creative studio helping world-class founders and management teams design better brands, build better products, tell better stories, and make better decisions.
What's Next For Us?
While we may look different, our purpose to serve the builders of tomorrow remains the same.
So we'll continue to turn the key, open doors, and build bridges. We'll keep innovating alongside the businesses we serve. We'll continue to build upon our network, develop and reiterate our products, and we'll keep evolving — just like you, and for you.
Our Brand Manifesto Helps Us Serve You Better
To build a better tomorrow, you have to challenge today.
The way we live, the way we work, and the ladder of success have all changed dramatically. And you have a vision, a proposal, a product — in hopes of changing the world for the better.
But the future demands more than plans and pitch decks.
The future is always built by people. People with an idea. People with courage. People with drive. People who come together to move things forward. All while adapting to the constantly changing world around us.
We've reimagined recruiting — creating technology to supercharge traditional recruiting to work faster and deliver better results.
For companies who are looking to create a better world.
For candidates who are looking to be a part of something bigger.
Find your future.
Topics Discussed