Focusing on the best parts of assisted automation, Vitally is transforming how B2B SaaS teams interact with, understand, and uplift their customers. Next to talent, customers are the driving force behind every company. While businesses are making the move towards integrating more streamlined customer success policies, a 2021 Customer Success Strategies report from SurveySparrow found that 37% of organizations are working without an established CS strategy. As more sales interactions become automated, requiring less face-to-face interaction between customers and businesses, companies are looking for low-touch CS platforms.
Since launching Vitally.io in 2017, co-founders Jamie Davidson, CEO and Patrick Vatterott, CTO have made a point to focus Vitally's efforts on automated services that empower their clients to expand their market reach and better understand their customers' needs. Focusing on greater customer retention and increased retained revenue, Vitally's success comes from putting their clients and products first. Backed by leading venture firms Andreessen Horowitz, Techstars, and 2048 Ventures, Vitally is set to reimagine how companies center their customer relationships and success.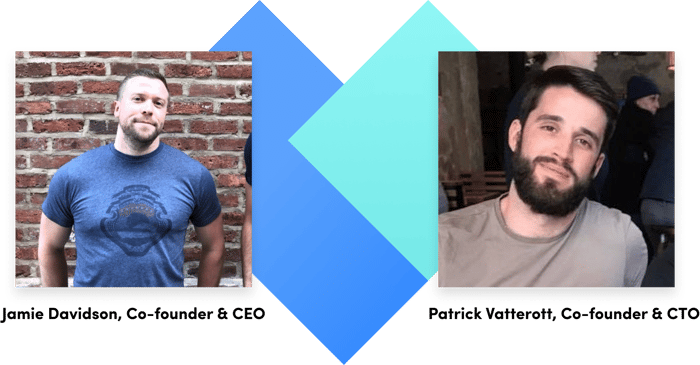 Recognizing a gap in the customer success industry, the co-founder noticed that the majority of the market was flooded with clunky, high-touch platforms, centered on scaling net-new revenue rather than working to retain current customers. This gap in customer retention measures can lead to high bounce rates and loss in revenue since customers are not receiving the care and attention they need in order to continue using a company's customer success platform. In 2016, Jamie Davidson, then Chief Customer Officer and co-founder at Pathgather - since acquired by Degreed, was on the hunt for a customer success platform to integrate into his team's workflow. Davidson knew he wanted a low-touch CS platform that enabled effective processes through assisted automation.
On par with his entrepreneurial spirit, Davidson and his co-Founder Patrick Vatterott, CTO, took it upon themselves to create a platform that put company product and customer retention at the forefront of their clients' missions, helping to simplify the jobs of Customer Success Managers.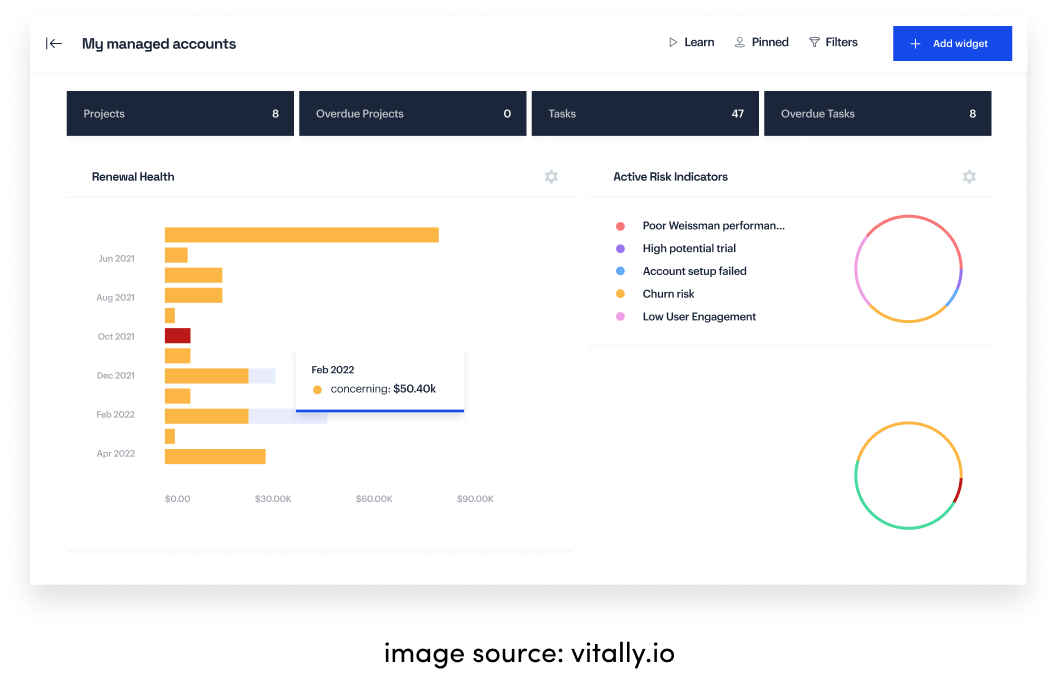 Scaling for future success
When it came to scaling their team, Davidson and Vatterott knew they wanted to start with their engineering team. Basing their growth strategy on the idea of "scale at need, not at want", the co-founders partnered with Hunt Club to help solve their hiring needs. Looking for an A-list VP of Engineering who was eager to guide a team, the founders wanted to ensure the function continued to build out key processes.
"We wanted someone who could keep the team aligned through fostering collaborative work and eliminating silos. Someone who could lead both the people and process within the engineering function."

-Jamie Davidson and Patrick Vatterott, Co-founders of Vitally
For Vitally, hiring a VP of Engineering was a strategic hire. One that would drive focus on developing and nourishing their current and future teams while also being a great culture fit. Having landed on these guiding principles, Davidson and Vatterott began the search for a VP of Engineering who could communicate verbally, non-verbally and through written form effortlessly with their team and cross-functionally, as well as a leader who interpreted and approached problems in a new way, bringing diversity in thought and work to the Vitally table.
Hiring a VP of Engineering to drive growth and progress
Startups scale fast. The ability to make decisions swiftly and effectively can be the difference between finding the perfect candidate and passing them up. When it came to sourcing their VP of Engineering, Davidson and Vatterott acted fast. They approached the search knowing the key characteristics they were looking for:
"We wanted a person we could trust quickly and build a world-class engineering team with. We were looking for someone who could listen, interpret, and come up with an actionable solution. And we got that."

-Jamie Davidson and Patrick Vatterott, Co-founders of Vitally
Knowing that Vitally's success comes from putting their SaaS product and clients first - letting everything else come second, the co-founders hired a people-first VP of Engineering who concentrated their efforts on the ease and success of their CSM clients by leading an enthusiastic and driven team of engineers. Working with Hunt Club GM, Matt Crumrine to establish the partnership and Hunt Club Talent Expert, Carolyne Higgins to source and hire their ideal candidate, they welcomed their new VP of Engineering in May 2022.
Filling a gap, finding a solution
In true entrepreneurial spirit, having discovered a lack of resources built for CSMs, Davidson and Vatterott built a platform to fill the large gap in the market. It's time for a CS upgrade for all B2B companies.
Recharge your customer success program with Vitally
Connect with Vitally and be among leading SaaS companies like Zapier and Calendly that are leveraging the Vitally platform in order to create a smooth transition from company to client with the help of assisted automations.
Power your search using Hunt Club's white glove service assisted by our leading AI technology to find top talent.
Topics Discussed