Digital marketing has taken the world by storm, changing the face of marketing completely. Marketing campaigns that were relevant a few years ago are outdated today. Similarly, marketing jobs are dramatically different now than they were before.
The online marketing trend has disrupted how to recruit and land top-quality marketing talent.
If your organization is adding to its marketing team, it's wise to take a modern approach to recruitment by enlisting the help of an executive search recruitment agency. Not sold on using a staffing firm to help you find your next marketing hire? Read on for a complete rundown of why you need an experienced recruiting firm and the advantages they can bring to your marketing candidate search.
What is a marketing recruiter?
A marketing recruiter is a specialized staffing professional who understands the finite elements of a successful marketing professional. They understand marketing terminology, the main objectives a marketing role requires, and the hard and soft skill sets hopeful marketing candidates must possess to be competitive.
Marketing recruiters are detail-oriented and agile and maintain a rigorous eye on the constant changes in the marketing realm. These professionals finesse the hiring process, so their clients (employers) find the best talent to fill their marketing roles.
What to look for in a marketing recruiter
Just like any staffing partner, a marketing recruiter's talent and success can vary depending on the person. If you're looking for a staffing partner to help fill your open marketing roles, ask questions to ensure they offer the experience and know-how to connect with and deliver the best candidates.
Here are five attributes to look for when hiring a recruiter to assist with your marketing staffing needs:
1. Marketing industry knowledge and expertise
Marketing recruiters must understand all aspects of modern marketing, from planning and development to executing strategies and campaigns to analyzing metrics and measuring results. They should also be able to share specific experiences in recruiting qualified candidates for companies similar to yours. A proven track record of successfully placing marketing professionals in key marketing positions is one of the most significant pieces of proof that they know their stuff.
2. A process for gaining a deep understanding of your organization
A one-size-fits-all approach to filling your marketing positions is unlikely to work. The best marketing recruiters won't assume they understand your business or what you need from a job candidate. There should be an interview process at the beginning of the relationship where the recruiter asks questions about your business, its history, processes, and goals. The insights this interaction offers empower the recruiter to find the candidate most tailored to your company's needs.
3. The right automation tools for background checks, delivering offers, and onboarding candidates
Finding a qualified candidate and sending them to you is only a part of the recruiter's responsibility to your company. Beyond a keen understanding of marketing and your company, the recruiter should offer services that provide a seamless way of vetting the job seekers and bringing them on board when you choose one.
4. A deep pool or network of viable candidates
One of the biggest advantages of using a staffing service is the access they give you to the contacts they've cultivated over their careers. This is especially true if the recruiters specialize in a specific area, like marketing.
A search firm may have a long list of top-performing marketing professionals ready to make their next career move. In addition, recruiters know candidates who aren't actively looking for a new position but might be interested in moving to the right company and role. These are passive candidates your company would probably never connect with if you handled the job search internally.
5. Continuous and ongoing support
A marketing headhunter shouldn't wash their hands of the employer/candidate match after the first contact. They should be involved during the interviewing and negotiating process. Savvy recruiters offer insight and details to both parties to facilitate the process. Top quality recruiters remain involved until the candidate is a new employee and the hiring company is satisfied.
Types of roles in marketing recruiters can help fill
As marketing expands from traditional branding and advertising campaigns, the marketing roles that need to be filled grow, too. Regardless of your company's size or industry, a marketing headhunter can help find top marketing talent to fill positions like the ones below.
1. Social Media Marketer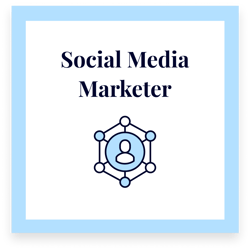 This position is usually either an entry- or intermediate-level position. A great pick for the role is someone skilled in navigating social media channels, creating engaging copy to post on your company's social media channels, and analyzing the type of content that connects with your audience. Social media marketing may create and share posts about products, your company's brand, promotions, and announcements. They also engage with follows by answering questions and responding to comments.
The necessity of employing social media marketing will most likely increase. According to a 2021 report by SproutSocial, most executives (91%) expect their social media marketing budget to rise over the next three years. Of that 91%, the majority expect the budget to increase by more than 50%.
Social media marketers make an average salary of $70,000, although that can vary depending on the company's size and the candidate's experience.
2. Email Marketer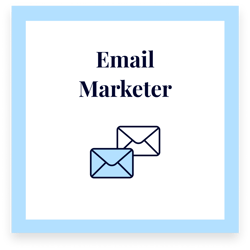 Email marketing continues to be a major part of marketing initiatives. An email marketer creates email copy, builds lists of recipients, schedules the emails, and analyzes the results. They may also do A/B testing to see which subject lines and calls-to-action (CTA) perform best.
The salary range for an email marketer is $47,000 to $74,000.
3. Content Marketer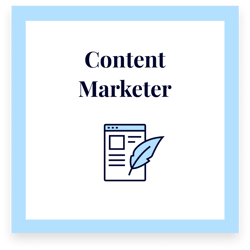 This role is an intermediate to mid-level position. Content marketers are responsible for the company's story. They may be involved in planning and crafting the company's blogs, press releases, e-books, website content, etc. Content marketers are frequently the voice of the brand.
A content marketer can expect to pull in a salary of around $56,000.
4. SEO Specialists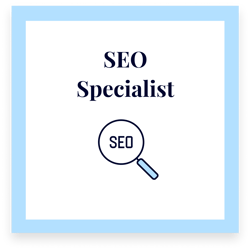 Search Engine Optimization (SEO) specialists are vital to using content to drive traffic to the company's website. They are responsible for doing market research on high-performing keywords and then developing a strategy to use them to get a higher page placement in search engine rankings.
The average salary range for this position varies between $38,000 and $84,000.
5. Product Marketer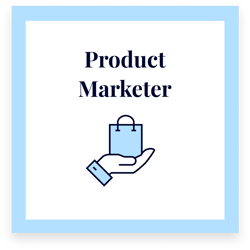 This role handles the marketing of a company's products and services. Their responsibilities include understanding the market and using that knowledge to craft a strategy to gain more business. Product marketers typically have great people skills and collaborate closely with sales, customer support, research and development, and other marketing team members.
A product marketer will typically make $74,000. A Product Marketing Manager will usually pull in over $100,000.
6. PR or Communications Manager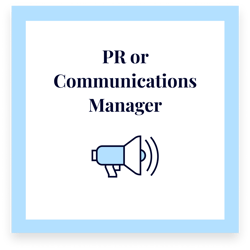 This full-time role is tasked with protecting the company's branding image. Organization, exceptional communication skills, and the ability to maintain composure are must-haves for this position. They handle brand management and the company's image and reputation.
The average salary a Communications Manager will make is approximately $81,000.
7. Event Marketer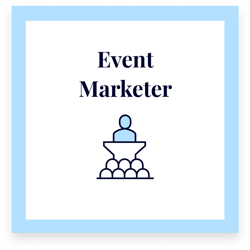 If a company attends several conferences and tradeshows every year or participates in community events, it may keep an event marketer on staff. This role handles all aspects of events, like helping choose the ones to attend, registering, designing, and shipping the booth, ordering giveaways and prizes, and manning the booth during the events.
Event marketer salaries range from $25,000 to $82,000.
8. VP of Marketing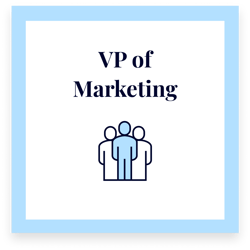 Hiring a VP of Marketing is crucial, as reporting to the CMO is the second-highest position in the marketing department. The VP of Marketing uses designated company objectives to plan the marketing strategy and then communicate it to the other marketing team members. They are also responsible for analyzing and reporting on the success of marketing initiatives.
The salary for a VP of Marketing ranges from $89,000 to $200,000.
9. Chief Marketing Officers (CMO)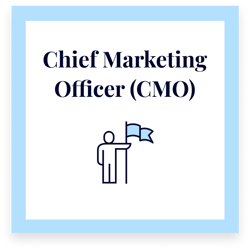 The highest-ranking member of the marketing department is the CMO. This role handles the overall marketing and advertising strategy, increases sales and drives revenue with multiple marketing objectives, and plans the long-range direction of all aspects of marketing initiatives. If you're hiring for a CMO, here are three strategies to help you do it.
CMOs can earn anywhere from $100,000 to $310,000 per year and usually have the chance to increase that with performance bonuses.
What is a typical fee for a recruiter?
For a direct hire (which is a permanent hire), companies can expect to pay a recruiter 10%-20% of the new hire's annual salary. The fee may increase to 25% of the new hire's salary for hard-to-fill specialty positions. This price may sound steep. However, recruiters handle the advertising and vetting of the job candidate, which can add up.
Try Hunt Club today to fill your marketing needs
According to a LinkedIn study, hiring for a marketing role takes an average of 40 days. That's proof that finding and hiring job candidates for your open marketing positions isn't easy.
While many job seekers may apply, they might not have the skill set or experience to perform well. This is why it's crucial to have a reputable, reliable recruiting firm on your side to help bring in the next generation of marketing professionals.
Specialized marketing recruiters cut through the crowd, reducing your hiring time and delivering high-quality marketing talent that can hit the ground running. Partner with Hunt Club to see how our team of expert recruiters can find the best quality marketing pros for your business.
Topics Discussed