Co-Founder at Supply Change Capital Shares Inspiring Story for Female-Led Funds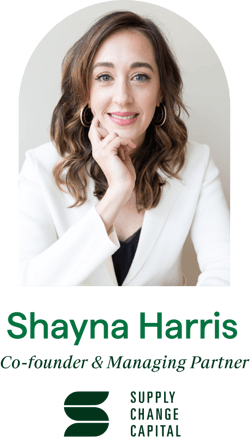 What has been a male-dominated industry for decades is changing.
In recent years, the number of women and minority venture partners has been on the rise.
This upward trend is also leading to greater diversity within their firm's portfolios, creating new opportunities for often-overlooked founders. In fact, minority women are the fastest-growing group of entrepreneurs in the U.S.
Even so, men make up the majority of venture partners while women represent less than 10% of all managing partners according to a study from the Center for Strategic & International Studies.
This is a statistic Shayna Harris, Co-Founder and Managing Partner at Supply Change Capital can attest to. But one that she, and so many others like her, is on a mission to change.
An Opportunity to Connect and Share Experiences
As the former Chief Operating Officer and Chief Growth Officer at Farmer's Fridge during their Early Stage – Series C funding rounds, Shayna was met with a lack of diverse or female-led venture firms when fundraising for the fresh food company. While Farmer's Fridge is now valued at well over $60 million, it's not without Shayna's work and commitment to overcome many boardrooms wherein she was one of the only few women present.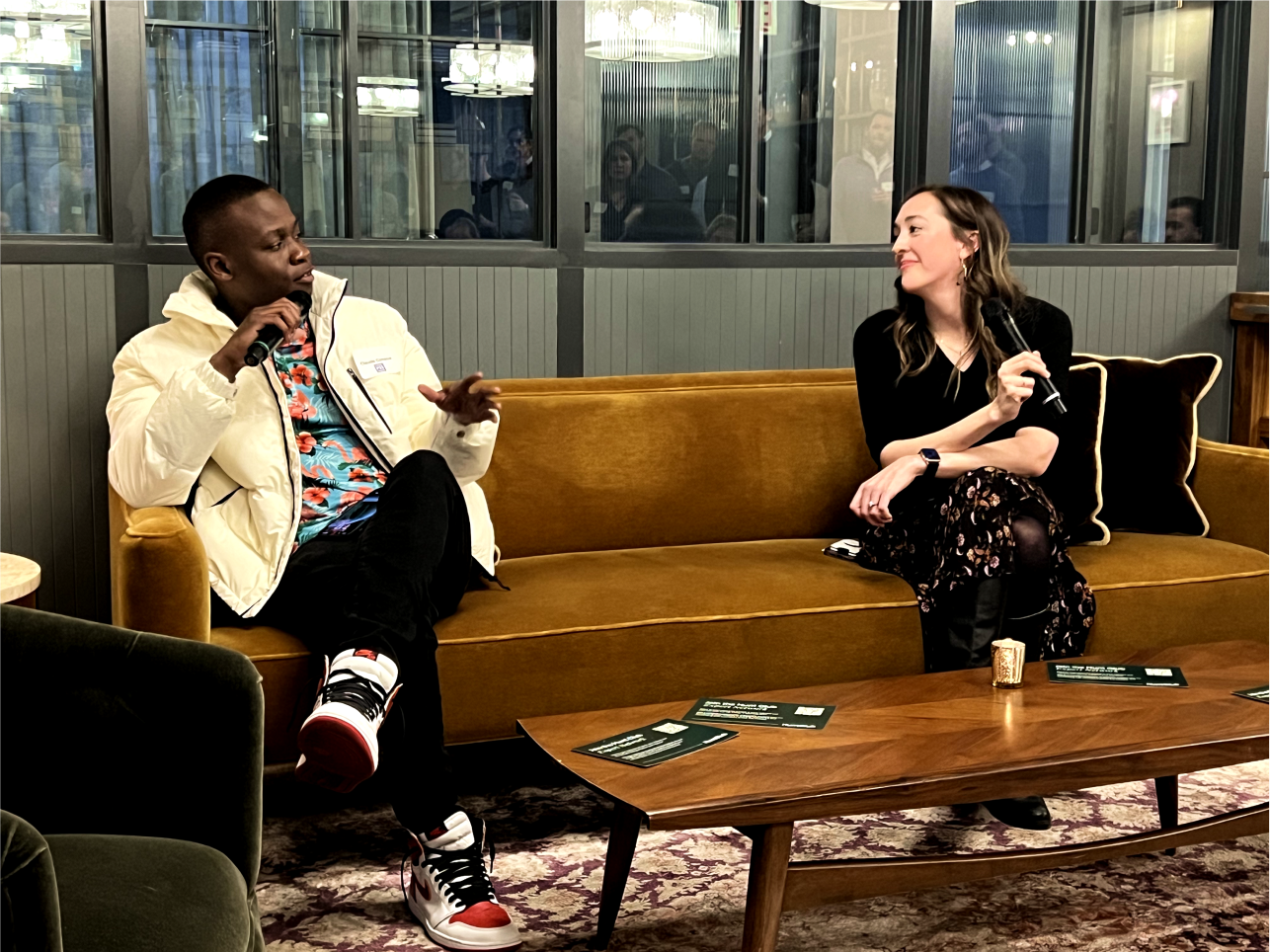 At a recent tech leadership event hosted by P33, Decasonic, and Hunt Club's Expert Network, Shayna shared:
"One of the things I noticed as I was raising money for Farmer's Fridge was a lot of the rooms I stepped into looked the same. I didn't see a lot of people who look like me when I was pitching to potential investors. Throughout this process, I started to meet other early-stage founders of the food ecosystem who were encountering the same thing."
Even as the total amount of funding for women-led startups has increased, they only received 2.1% of total capital investments in 2022, a number Shayna and her team are working to improve.
Opening Doors For Female Founders and Investors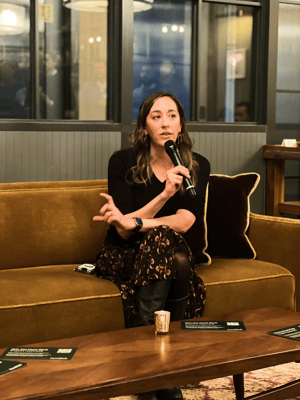 Rather than feeling deterred by the lack of diversity in the VC community, Shayna made her own seat at the table. In 2020, she founded Supply Change Capital, a women-led foodtech fund.
"I'd been thinking about innovation in technology and food for two decades and I found myself, over and over again, talking to founders who were having a hard time just getting a seat at the table to pitch their ideas.

I started Angel investing and realized through the course of that journey that there is a big opportunity for women-led funds in the foodtech space. So at the end of 2020, Noramay Cadena and I launched Supply Change Capital."
Over the past few years, the venture fund has invested in a variety of food and food technology startups. These businesses range from startups utilizing fungi to improve food waste systems to food safety automation tools and even an innovative agua fresca brand.
Building a New Status Quo
Since its launch, Supply Change Capital has invested in nine female-founded and led startups and has made multiple diversity investments, with the most recent made just earlier in April 2023!
What began as boardrooms with very few female and minority venture partners has since sparked an ongoing movement to diversify their general partners and portfolios.
Shayna closed her portion of the discussion by sharing,
"We thought there were a lot of overlooked, amazing ideas in the foodtech space and we wanted to give them the chance to develop and grow those ideas."
Shayna and her team are doing just that.
Cultivating a Stronger Tech Community
A big thank you to P33 and Decasonic for co-hosting the event and for creating a platform for Shayna to share her thoughts about women and funding in foodtech. The event was a wonderful setting to bring our Expert Community together and spark inspiring conversations.
Learn More About P33
P33 is a tech collective focused on events and initiatives in Business, Talent and Education, Capital and Finance, Community and Culture, and Government and Infrastructure. Its members are working to revitalize an inclusive, industrious, thriving, global, Chicago-based innovation and tech community.
Learn More About Decasonic
Drawing on decades of experience, Decasonic helps founders innovating in the blockchain ecosystem accelerate product market fit and scale through their venture and digital assets fund.
Hear From More Experts and Leaders Like Shayna Harris
Hunt Club's Expert Network is a community of some of the top minds in business. These leaders, entrepreneurs, investors, and innovators introduce hard-to-reach talent to leading Hunt Club partner organizations, connect and learn from one another at exclusive events, and more.
Looking to join a powerful network of industry leaders? Join today!
Topics Discussed