With 30 years in the business of innovating, David Chang has made a name for himself as a changemaker and connector. As a serial entrepreneur of 6 venture-backed startups and executive at major companies, he has developed and led teams for the likes of Tripadvisor, PayPal, and Goldman Sachs and has cultivated professional relationships with thousands of fellow leaders. In recent years, he has been harnessing the potential of the next generation of rising stars by running programs at Harvard Business School, MIT, and Babson College.
With a passion for driving growth and promoting innovation, David joined Hunt Club as the General Manager of the Expert Community in May 2022. David was first introduced to Hunt Club as an expert himself, giving him a unique perspective on how to take the network to the next level. The Expert team will be launching exciting new initiatives in the upcoming year from technology enhancements and event programs, to opportunities to meet and connect with other experts and more.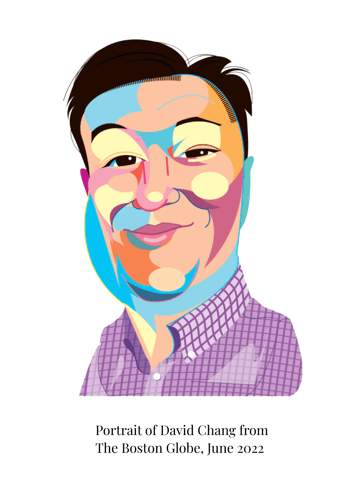 Becoming the GM for Hunt Club's network of individuals which helps connect their collective super network of over 7 million talented professionals with fast-growing startups and scaling companies was a natural progression for David. Former colleagues have described him as a "talent magnet", and it's no surprise that he joined Hunt Club.
Prior to becoming the GM of the Expert Network, he was an active expert himself. As one of the 15,000+ experts connecting and referring top talent to hyper growth startups, well-established companies, and everyone in between, David thrived on making warm introductions, connecting industry leaders with top organizations. Having experience in centering connections around trusted individuals of mutual benefit, David stepped into his new role with the knowledge to grow the network and plans to elevate relationships.
We recently sat down with David to learn more about his most recent adventure, becoming Hunt Club's GM of the Expert Network.
From Expert to Leading the Network
Gaining a great amount of insight, drive, and opportunities from his own network of business experts, David was "attracted to the Hunt Club Expert Network due to its breadth and caliber," saying "as an individual, I've personally connected dozens of people with new opportunities in the past, and I was immediately drawn to the power of the model. Today, experts can strengthen their networks while helping those around them and to earn rewards. Tomorrow, the possibilities of what a growing community of 15,000 business leaders could do together are endless."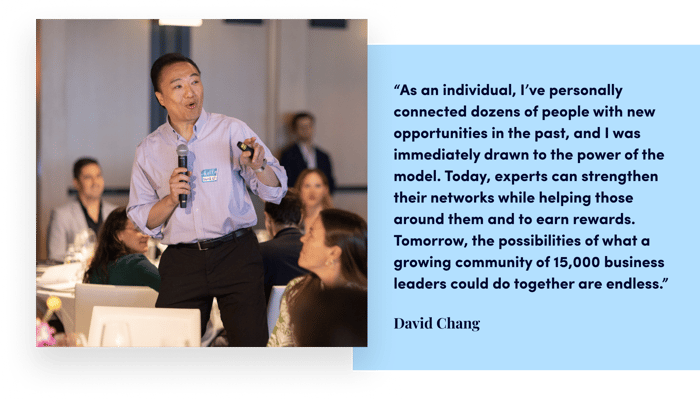 As David guides the Expert Network through this new phase, he continues as an active participant introducing talented individuals to new opportunities. From helping place a Chief Marketing Officer, and VP of Engineering, to connecting the right VP of Customer Success, VP of Product, and Head of Business Development with the right organizations, David is leveraging his network.
Looking to the Future: Plans for the Growing Network
With firsthand experience as a member of the Expert Network, David understands the platform's ins and outs. Utilizing his expertise, Hunt Club will be introducing a more streamlined method for experts to refer people in their networks to new and compelling opportunities.
"The Expert Network has grown dramatically in the past year, and we've heard loud and clear from fellow experts that they'd like to connect with other members of the community. If you'd like an early preview or be a beta user, let's connect", says David.
Also in the works, the Expert Network team is planning exciting programs and events for the community, creating a new way for first-time experts to engage, they are also highlighting key insights of fellow experts finding that the power of "paying it forward" within their own network is a pivotal motivator for many experts.
David's Journey to Hunt Club
After a seven-year career with Goldman Sachs, in which he worked his way to becoming the VP of Technology, David packed up his New York home and made the move to Boston for a brief two-year visit to earn an MBA. Attending Harvard Business School propelled him into the world of startups, and two years in New England turned into more than 22 years. He's been an operator at 6 ventures that raised $150m of venture capital and yielded a 5x return to investors. Driving product management and marketing at early-stage ventures and innovative companies like Tripadvisor and PayPal, David has recruited, led, and guided teams, small and large. For his next chapter, he joined Hunt Club for 5 reasons. Now as Hunt Club's GM, Expert Network, he is excited by the potential of working with business leaders and experts across thousands of companies.
As we focus on our mission of elevating relationships, driving trusted introductions, and advancing social capital, Hunt Club is honored and elated to have David Chang join our team. We look forward to this next chapter in the expert journey as he guides this amazing network.
How to leverage your role as an Expert
First, make sure you have connected your network so that you can make introductions, helping your contacts find their next dream job.
Once you've uploaded your contacts, David Chang has outlined 4 tips for the expert community: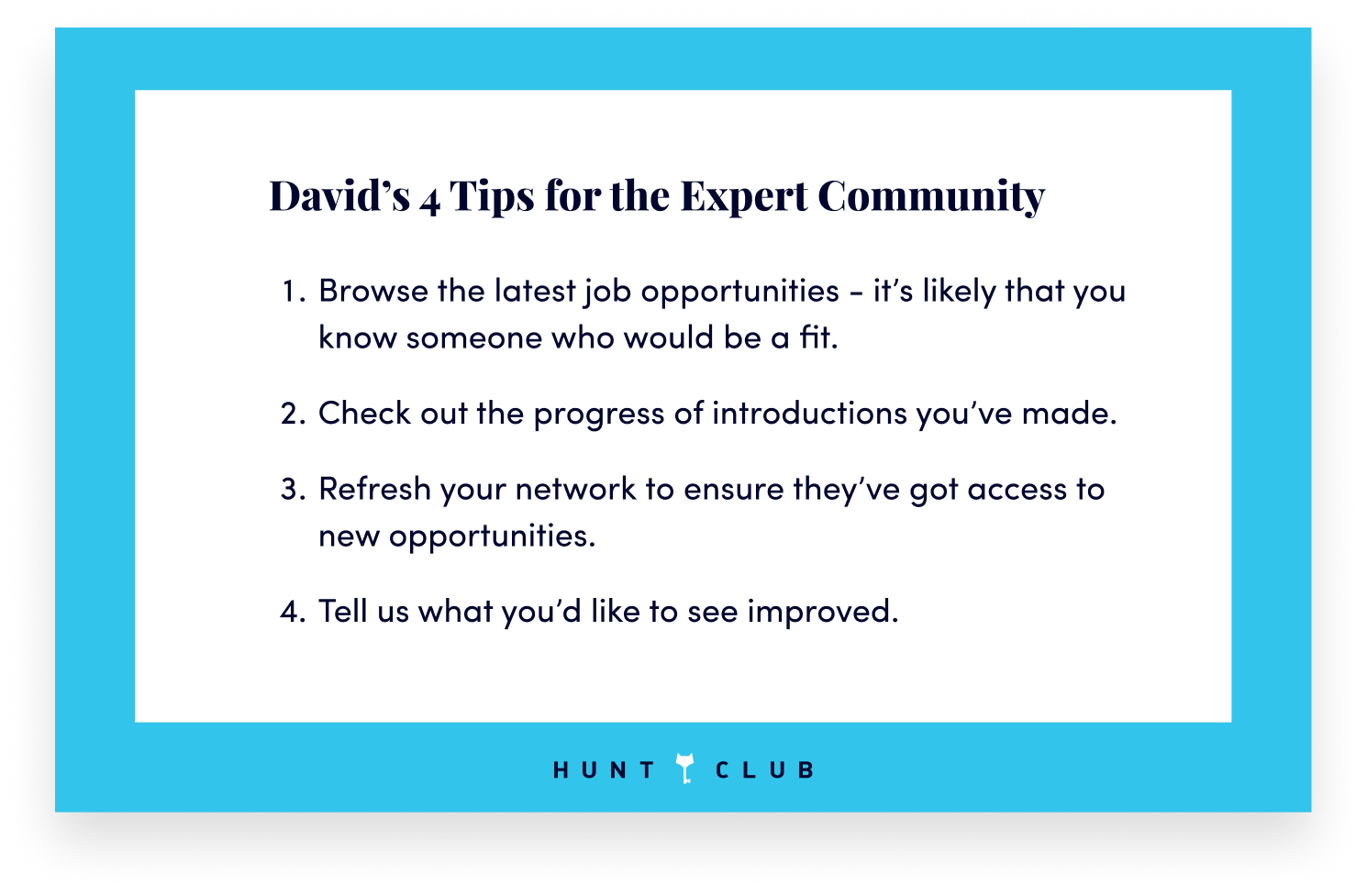 Engage Your Network
The Expert Network leverages your social capital by driving trusted connections and promoting warm introductions to connect top talent with leading companies. Hunt Club believes in introducing the right person to the right opportunity at the right time. Ready to expand your network? Join the network of changemakers transforming talent.
Topics Discussed