Godard Abel, founder and CEO of G2, knows a thing or two about building an idea from the ground up. Having founded multiple startups, including the unicorn, G2 - the largest software review and marketplace in the world, Godard's continuous track record of successfully scaling businesses is a journey other entrepreneurs and founders are always eager to learn from.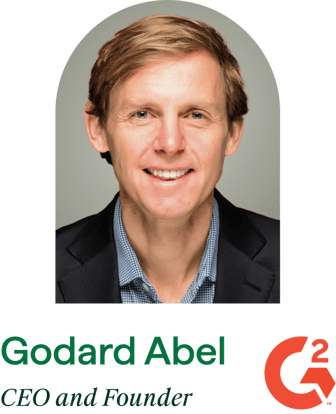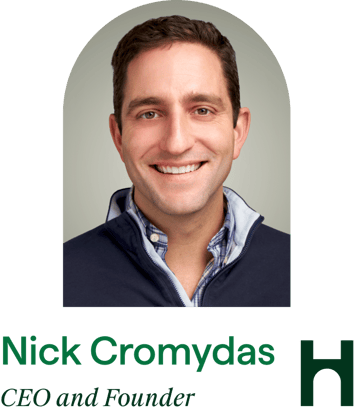 At this year's Silicon Slopes event in Salt Lake City, Utah, Hunt Club's CEO, Nick Cromydas took the main stage with Godard to walk through his story, including selling BigMachines to Oracle and SteelBrick to Salesforce, Marc Benioff's mentorship, the surefire lessons he has learned about nurturing talent.
The hub of Utah's tech scene, Silicon Slopes invites world class founders to inspire, cultivate, and reinforce the region's tight knit community of amazing and innovative leaders and companies. Here's a snapshot of their insightful conversation and the 5 fundamentals Godard shared for those leading and scaling a startup:
1. Ride The Big Waves
Macro trends in the technology market have lasting impacts on the growth and trajectories of companies across the globe. The key to riding the wave and growing with macro trends is identifying the trends that will add value to your business. Godard discusses how the internet - one massive wave - inspired him to start his first company and has implored him to continue innovating over the past two decades.
2. Build an Entrepreneurial Family
Godard credits a lot of his success to his entrepreneurial family– the leaders he's connected with over the years who he looks forward to working with each day. From his biological family to a great friend from graduate school at MIT and other entrepreneurs he's met along the way, everyone has helped him found, grow, and evolve each one of his companies.
3. Conscious Leadership
Throughout his tenure as a serial entrepreneur, Godard has built teams that are able to align around a vision, care for one another, and continually evolve as leaders, together. Nick admires the self awareness present within the company's teams. The G2 CEO has worked hard to ensure he minimizes anxiety and in the workplace, moving into a state of conscious leadership with the help of an onsite coach who implores the leaders to be better executives, and better humans.
4. Redefine Your Position
As a founder, Godard has experienced just about every part of the business, from accounting and legal, to product design and sales. While he enjoyed working in various functions at his companies, there comes a point where the organization is expanding and it is time for the founder to transition into the role of CEO. Listen to Godard as he discusses his transition from a founder to CEO.
5. Lead With Grit
Over the past two decades, founders and CEOs have survived numerous changecycles. Along the way, Godard has learned valuable lessons throughout his entrepreneurial journey. The top two takeaways that he has found most beneficial are characteristics that the best leaders often possess: perseverance and grit. Leaders who are confident in their company's vision and are willing to work hard to achieve it are able to outlast difficult times. Learn more about how Godard maintains perseverance and grit as a founder and CEO.
Hunt Club has helped G2 fill over 60 roles. When looking for their next VP of Sales, G2's top candidate was considering offers from multiple companies, but given the reference from a business leader in our Expert Network, G2 became his #1 choice and the perfect match. Download the case study to read more.
Topics Discussed