How We Win:
Unique Perspectives on Building Teams
Manisha Sharma, Chief People Officer at Upfront Healthcare
A Hunt Club Series: How We Win interviews prominent figures and entrepreneurs on how they lead teams to achieve incredible things and, ultimately, win.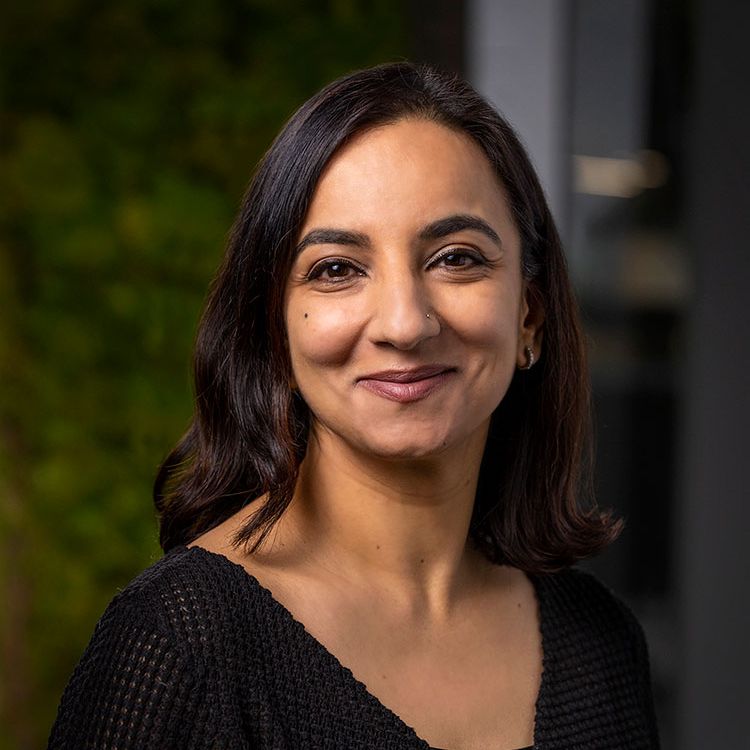 From Tech to People: One Executive's Path
Take a quick glance at Manisha Sharma's illustrious resume and it's easy to see why the former Fortune 500 executive stands out as a force in the industry. With prior leadership roles held at titan brands such as Wayfair and Amazon, Sharma's journey from materials engineer to Chief People Officer at Upfront is a model of perseverance and performance.
For Sharma, harnessing the skills to build powerful teams for multi billion-dollar companies didn't happen overnight. It took years of refinement, plenty of trial-and-error, and many hard-fought lessons learned along the way.
Yet, people have always been core to achieving her success.
A Calling From Across the Globe
Helping people was why Sharma was drawn to Upfront – a company whose patient engagement platform is empowering patients to take charge of their health.
The company's commitment to making healthcare more personalized, accessible, and equitable through technology resonated with Sharma.
Sharma initially worked with Upfront as a consultant, using her people prowess to support the company's growing global team. But as Sharma began to see Upfront's impact on the future of healthcare, she seized the opportunity to join the team full-time. She arrived in Chicago from India in 2023.
Sawubona:
A Simple Reminder
As Sharma has navigated her expanding career, she's embraced a philosophy forged during her southern African childhood: Sawubona. The Zulu greeting translates to "I see you." It's a simple reminder to give people the full, undivided attention they deserve and to value their worth — beyond the boxes they check.
The Sawubona philosophy is something that inspires Sharma in her new role as Upfront's Chief People Officer, where she supports the health tech company's growth goals by cultivating a talented, resilient, and inclusive team.
After all, transforming the patient experience starts at the heart of healthcare: with people.
From her everyday philosophies to a distinguished career in leadership roles, Manisha's unwavering dedication to people is clear. This commitment is now reflected in her current role, where the culture and teams she's building at Upfront are helping shape the very future of healthcare.
Manisha sees the people around her. Manisha sees the teams around her. Sawubona, she tells us. These questions help us see her, too.
From her own perspective, here's how Manisha Sharma wins.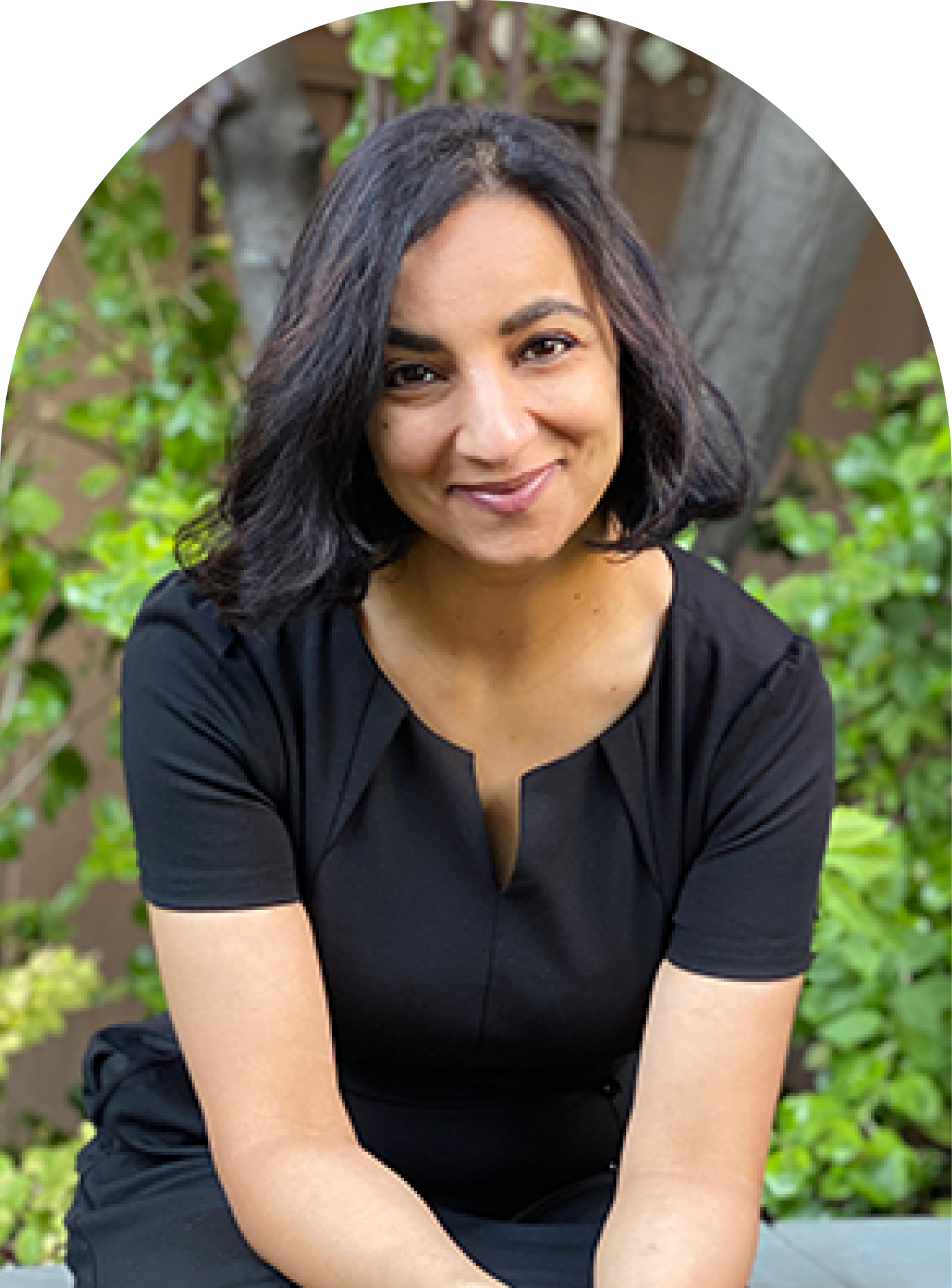 I am a believer that no one works in a vacuum, and that the idea of an 'Individual Contributor' is dead. We are all leaders in our area of expertise, managers of our work, and an integral part of teams that accomplish together.
What will make every company successful is the cohesiveness of their teams, and the strength and ability to deliver together. At Upfront, we strive every day to perform as a team through our core values of Continuous Improvement, Community, and Grit.
Manisha Sharma
Chief People Officer

A Healthcare Team's Winning Formula
The most important impact I can make as a Chief People Officer is... Creating a sense of belonging that gets everyone excited about the change they are creating! This means fostering a culture where employees feel empowered, show up as their best selves, and perform at their peak to better serve our clients and patients.
In order for healthcare enterprises to keep up with the changing needs of healthcare consumers, they must… Understand that each patient is unique and provide a service that adjusts to their needs, and move away from patients adjusting to the healthcare systems to get the care they need. A one-size-fits-all approach to healthcare simply isn't effective. Every patient is different and personalization is key.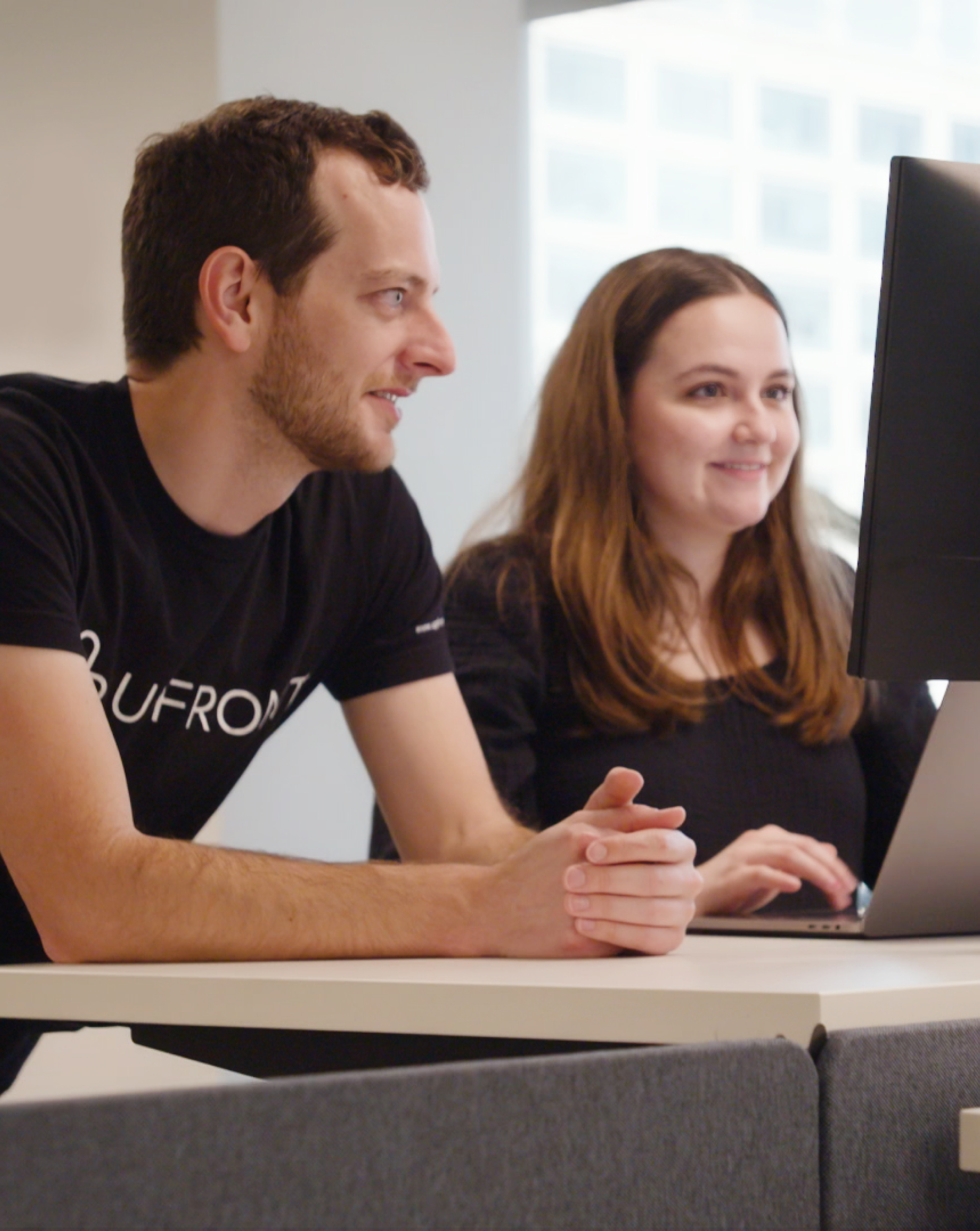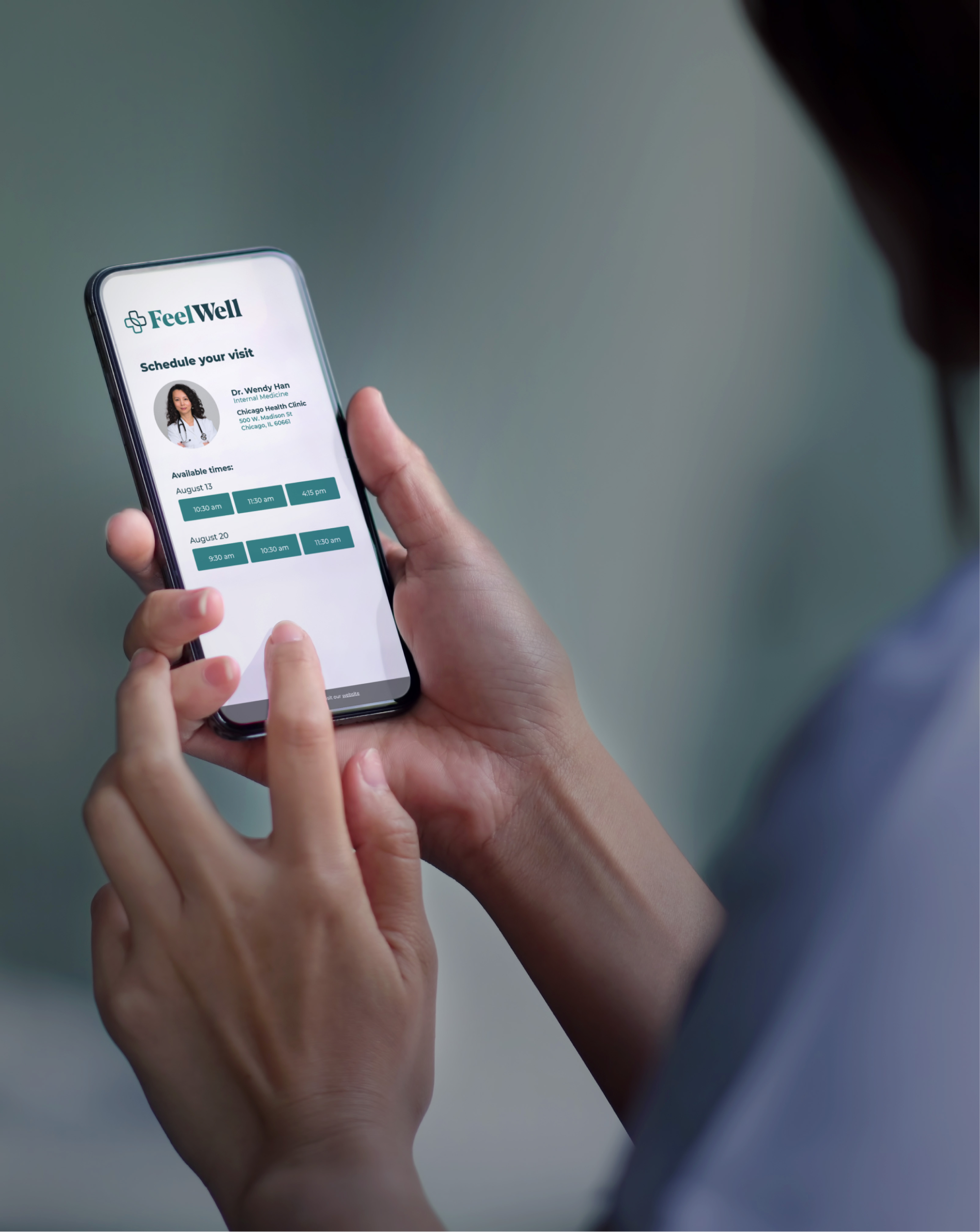 One of the most innovative health tech ideas I've seen come to life is… The utilization of psychographics and behavioral science in personalization to uniquely engage each patient. As the healthcare industry moves rapidly towards consumerism, with patients more actively exercising choice, advanced personalization is a game changer. Ecommerce giants and other consumer industries have seemingly mastered this — but in healthcare, where we must consider things like Social Determinants of Health and who's paying, our unique ability to truly drive tech-enabled personalization is incredibly innovative.
The trait I look for most often when adding someone new to my team is… Complementary and augmentative strengths and skills to the existing team, and the ability to actively contribute to the growth of a company. It really is about looking at the whole person — not just the sum of their career achievements.
A quote that grounds me in the purpose of my work is… "To listen fully means to pay close attention to what is being said beneath the words. You listen not only to the 'music,' but to the essence of the person speaking. You listen not only for what someone knows, but for what he or she is." - Peter Senge
A morning ritual that helps me be the best leader for myself and my team is… To have my one and only cup of coffee alone, in silence. It's so important to reset and recharge; you can't pour from an empty cup, as people say.
If I could learn one new skill it would be… Woodworking. Balancing the two sides of the brain, and building something I can touch and feel is incredibly rewarding!
The core value in the workplace I resonate most with is … Grit. We do what it takes.
The best piece of advice I've taken away during my career is … "Seek to understand before being understood," Habit 5 from "The Seven Habits of Highly Effective People" by Stephen Covey. I was given this advice by a skip-level manager during my first year on the job in 2000 when I was focused on running the race as fast as I could. Sometimes in our career, we have to slow down and listen to build the endurance to run faster. I still try to get better at this every day.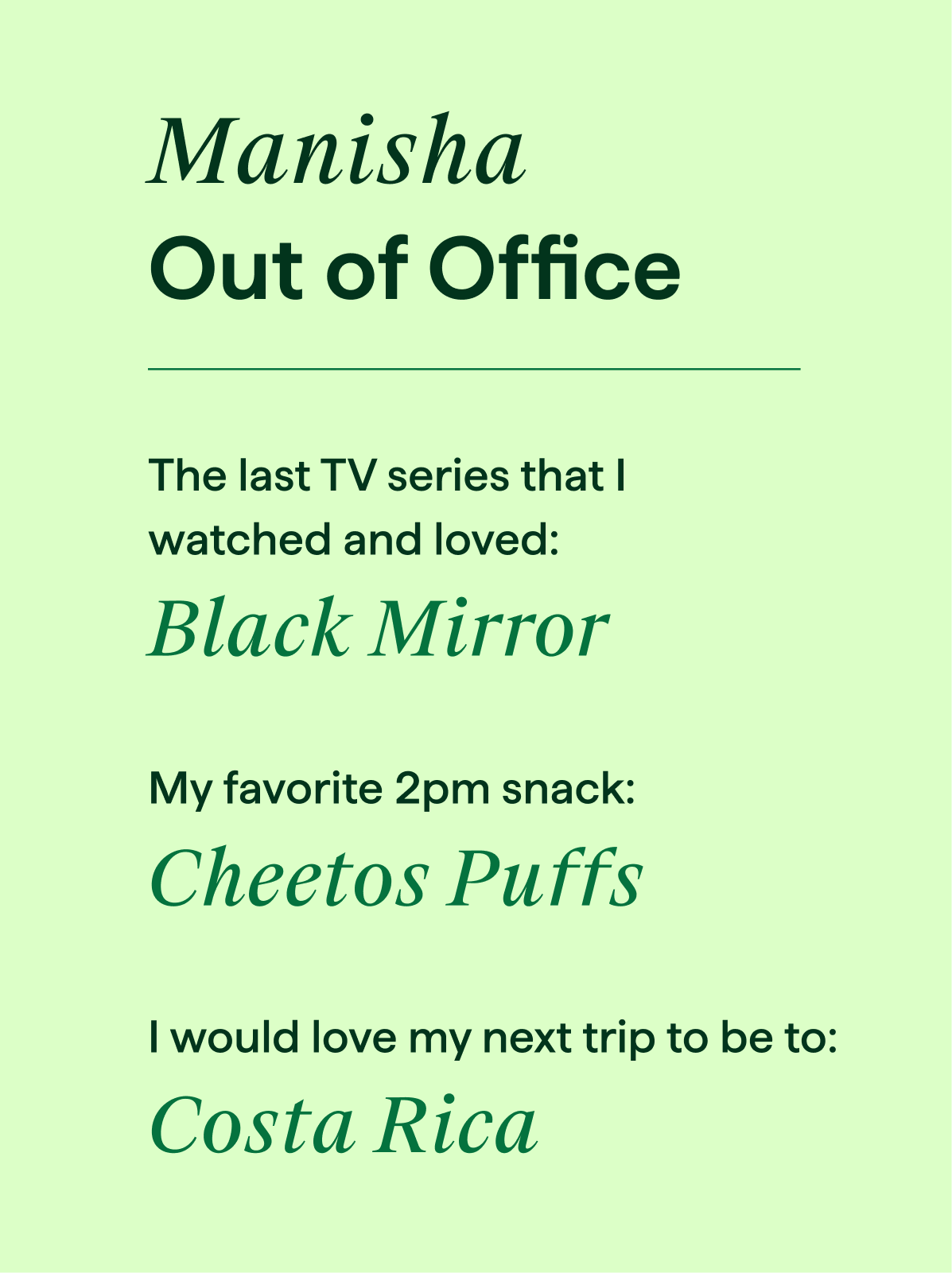 My definition of winning is...
Not only the outcome but the journey that got us to the end goal. It's the relentlessness of trying and trying again to get the solution within our control. It's the ability to pick up and reflect after a failure. Winning is the ability to move forward positively and to celebrate each other in the process.
Looking for your next health tech leader?
From traditional healthcare organizations to health tech startups, we can help you find top leaders with deep industry knowledge. Explore how we can help you build the best teams.
Read More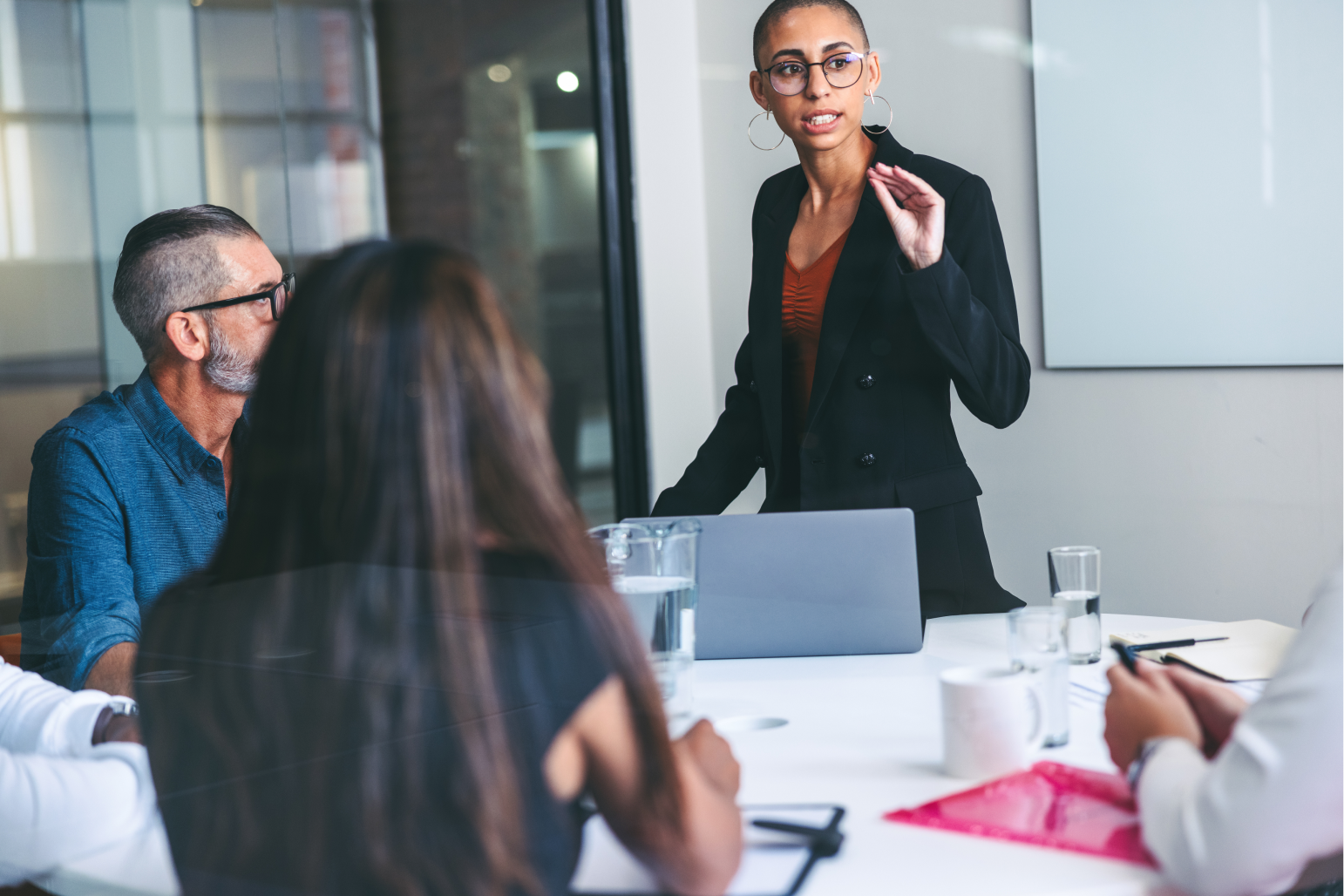 Tell Us How You Win
Winning starts with a team, and at Hunt Club, we aim to support you in showcasing your journey to victory.
If you or someone you know is a storied executive, entrepreneur, or leader who would be a great fit for our next How We Win, please reach out to us at marketing@huntclub.com with the subject line "How We Win Feature Nomination".