How We Win:
Unique Perspectives on Building Teams
Helen Greiner, Co-Founder of iRobot
A Hunt Club Series: How We Win interviews prominent figures and entrepreneurs on how they lead teams to achieve incredible things and, ultimately, win.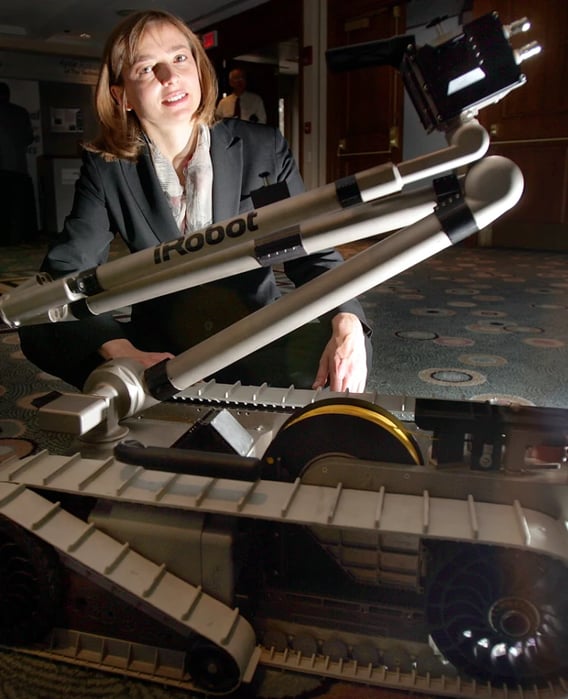 For the Love of R2-D2
Where wires intertwine to create magic and metal comes alive with purpose, one name shines brightly: Helen Greiner.
A household name in the world of robotics and AI, Greiner has brought machines to life in ways that seem plucked from our favorite science fiction novels. Yet, beneath the layers of circuit boards lies a delightful childhood memory that sparked it all: watching Star Wars and meeting a spirited, intergalactic droid named R2-D2.
"He had a character, a personality, an agenda to save the universe," Greiner shares. "I've been intrigued with building things that are more than machines ever since."
Today, Greiner is an esteemed and decorated roboticist whose nascent fascination with the white-and-blue robot blossomed into a groundbreaking career that redefined what's possible.
Building Bots & Businesses
You may have a Roomba cleaning up last night's party, but you may not know that the Roomba is just one of the many successes attributed to its creator.
Behind the revolutionary household cleaning robot is a remarkable career and tapestry woven with robotics, leadership, and lifelong innovation. Beyond co-founding the iRobot Corporation that created the Roomba, Greiner founded CyPhy Works and served as the CEO of Tertill, a garden-care robot.
But her contributions don't stop at bots and businesses. Greiner has been appointed as the Presidential Ambassador for Global Entrepreneurship by President Obama, served as an advisor to the U.S. military, and has been named both the Regional Entrepreneur of the Year by Ernst and Young and Technology Review magazine's "Innovator for the Next Century".
Teams, Tech & Triumph
She may have co-founded iRobot, but there's nothing singular about the work Greiner and her teams are doing. From a Roomba's treks across rooms to the tactical precision of a PackBot, Greiner and her teams are bringing robots into our lives in ways we never imagined.
In every robot is the ultimate aim is to enrich lives, granting more meaningful time for cherished moments with loved ones — a sentiment echoed in Greiner's own winning philosophy.
"Life should be lived in stages," Greiner tells us. "So winning can also be raising great children, giving back with charity or mentoring work, or living your best life and encouraging others to do the same."
Throughout every stage, Greiner builds teams and robots that help humans live better lives. In this How We Win, she shares with us how.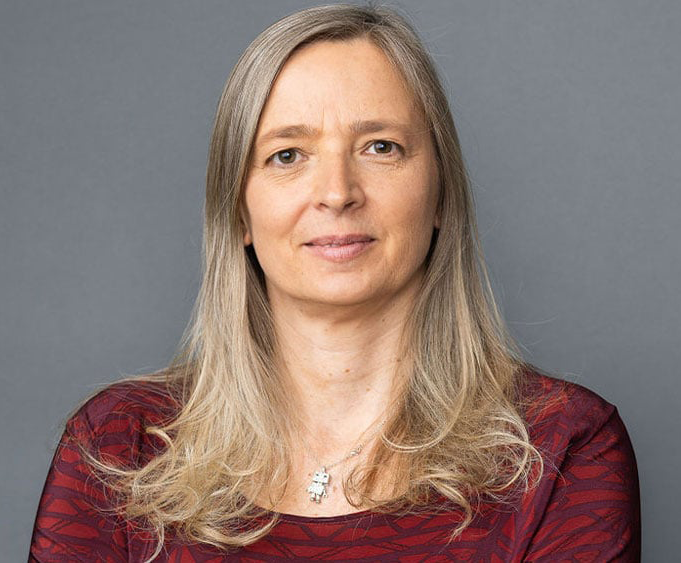 A startup company can change the world. In fact, they frequently do.
Helen Greiner
Co-Founder of iRobot
A Robotocist's Playbook For Winning (and Garden Weeding)

My philosophy around building a team is… Belief in the project is number one. Teams will break through any obstacle if they believe in the project, especially if they know the project is impactful, will help the world, and be successful from a business perspective.

The strongest leaders I have worked with all share this trait: Humility and the ability to not just listen, but to hear.

The one thing I know catapults a team to success is… Belief in the project. Noted anthropologist Margaret Mead once said, "Never doubt that a small group of thoughtful, committed citizens can change the world; indeed, it's the only thing that ever has."
I like to say, "A startup company can change the world. In fact, they frequently do."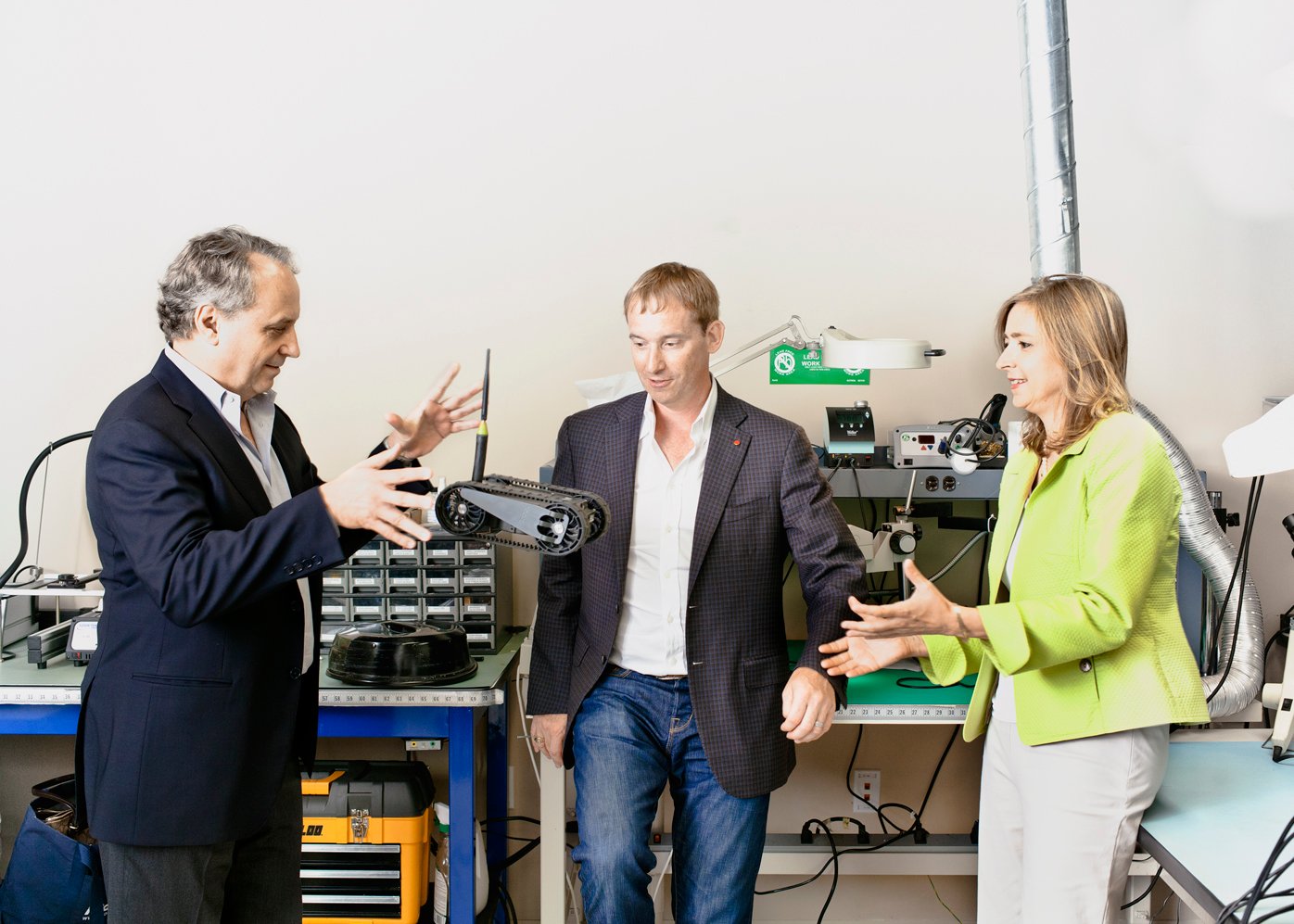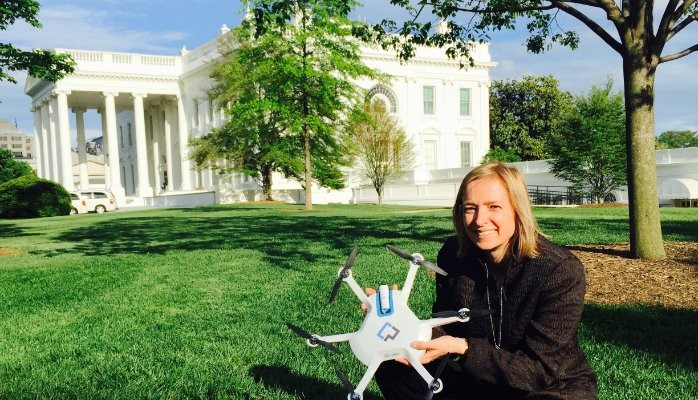 I believe LLMs will forever change the way we… Write. They will make first drafts of writing mere tasks. Then, with refined prompts, they will make better second drafts. I don't think they will be used as final drafts because of the writer's unique knowledge of a situation.


The next global challenge I would love to see solved through AI/robotics is… Laundry folding. This takes people too much time that could be spent with family, on passions, or on exercise.


The craziest Roomba story I've ever heard was… American electrical engineer, Lady Ada (Limor Fried), and writer and editor, Phillip Torrone, decided to send a Roomba costumed as a frog across lanes of a real highway, making a real-life frogger at SXSW in 2006.

The last time I felt an insatiable sense of curiosity was... Every day!
Question
The most creative way I've seen users interact with LLMs is...
Answer
Robots interpreting high-level commands without specific goals, like in this video:
My favorite hobby outside of work is… Gardening. Nothing beats the taste of homegrown vegetables and fruits. But I don't like weeding, which is why I invested in Tertill. We make a robot that keeps gardens virtually weed-free all year long!


The best piece of advice I've learned and want to pass on to an entrepreneur is… Persistence pays. Keep at it. You may need to redirect slightly or pivot entirely, but you can do this.


Something most people don't know about me is… I have snowboarded and scuba dived around the world, hiked into Machu Picchu, and summited Kilimanjaro.

I celebrate the big wins by… All-hands parties (the iRobot IPO party was one for the books featuring alcohol-laced bull-riding) and the small wins by… Thanking the team for their dedication.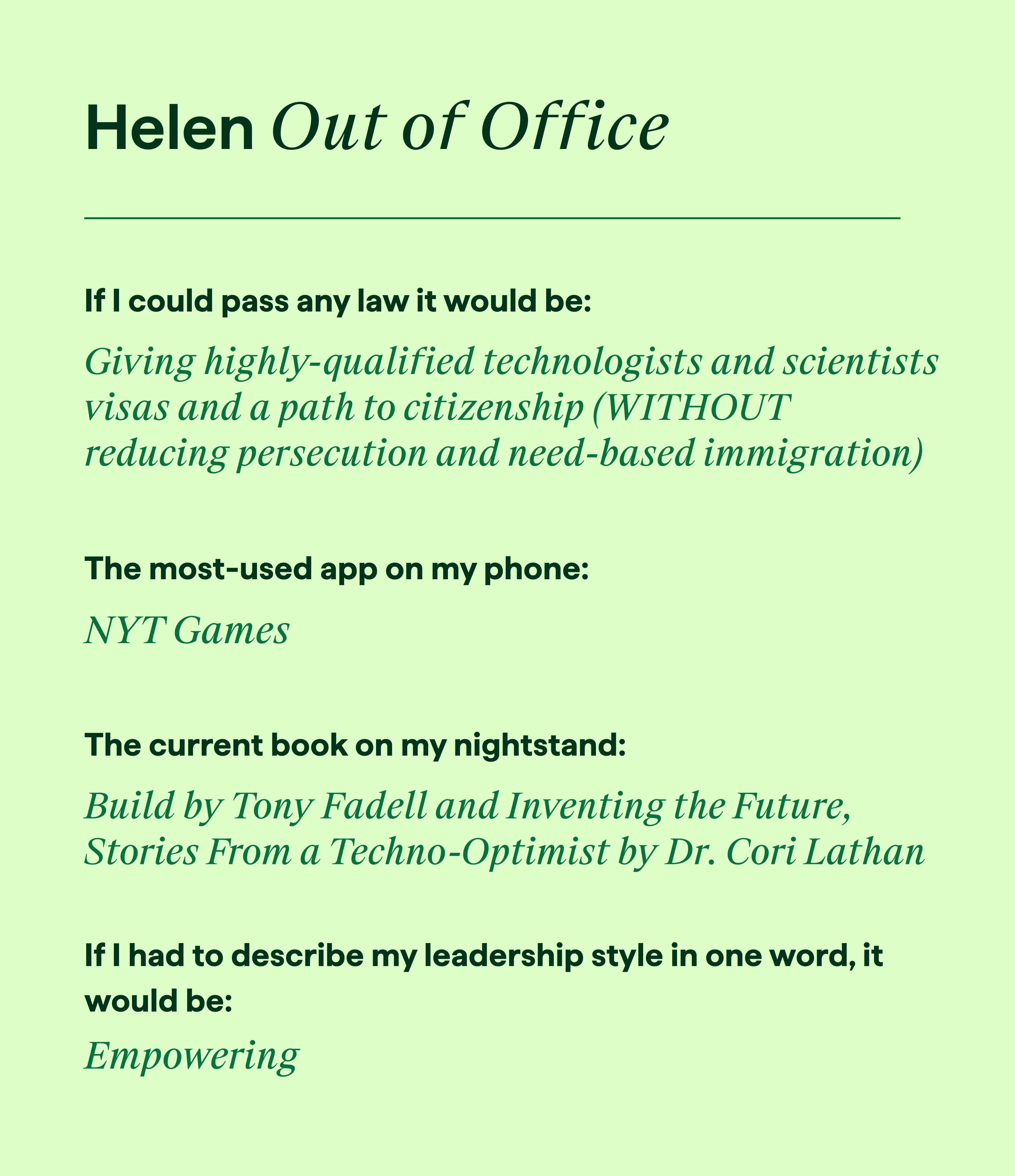 AI is here. Do you have the right team in place?
The right talent can drive your org's digital transformation and keep you ahead of the AI curve.
We help build the best teams by sourcing innovative, digital talent 6–8x faster than traditional recruitment methods.
Learn More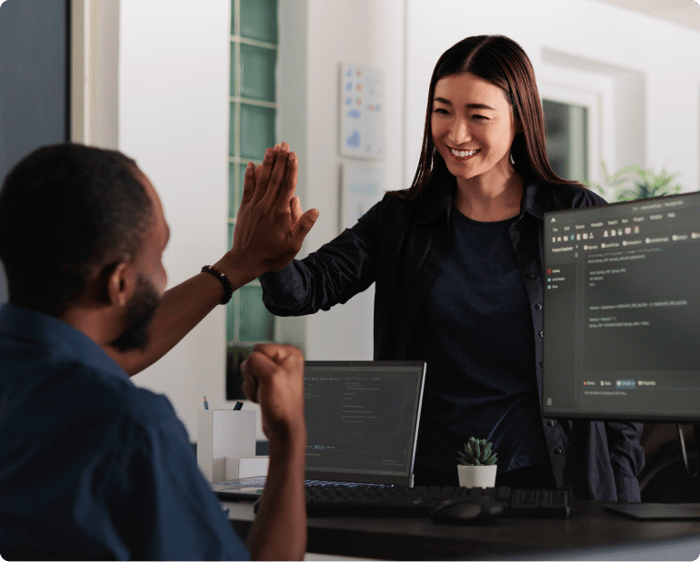 Tell Us How You Win
Winning starts with a team, and at Hunt Club, we aim to support you in showcasing your journey to victory.
If you or someone you know is a storied executive, entrepreneur, or leader who would be a great fit for our next How We Win, please reach out to us at marketing@huntclub.com with the subject line "How We Win Feature Nomination".