We know the job-hunting process can be complex. Unfortunately, Hunt Club does not accept candidate profiles at this time. However, we would like to help you with some resources that might help you in your job search.
Some recruiting resources for job seekers:
Here are some of our favorite quick reads:
If you are interested in a specific job opportunity with one of our partners
Send an email to support@huntclub.com and we can help you out from there.
If your business does have a use case for Hunt Club as a recruiting partner
Click here.
What is Hunt Club?
We are a new category of search firm. We leverage the power of relationships and referrals to help find companies the best talent.
Hunt Club started out with the idea that the best recruiters in the world have amazing networks they've built, curated and nurtured for years.
Contrary to many traditional recruiting firm models, we use our own technology to harness the connections in those amazing networks at scale.
As a result, we're building the largest talent network and helping businesses land the best talent through the power of relationships.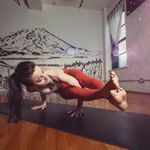 Veronica Feldmeier
---
Stay updated. Subscribe to our blog.