These days, there's plenty of startup activity going on in Baltimore, Maryland, home of the National Aquarium, with its multi-story Atlantic Coral Reef. It's also known for Artscape, a vibrant arts festival that attracts over 350,000 enthusiastic attendees every year.
Business accelerators are buzzing with frenetic activity as they build next-generation companies and investors who are fueling the meteoric rise of early-stage companies by the bucketload.
Here are 5 Baltimore startups to keep your eye on in 2021:
Trustate
Leah Del Percio, CEO and founder of Trustate, started the company in 2020 because she wanted to make it easier for families to settle an estate after a loved one dies. She was so passionate about the project that she quit her job as a corporate lawyer to devote herself full time to get the venture off the ground.
Tara Faquir, a college buddy, joined Del Percio as COO. Faquir has sales strategy experience and has run internal systems at tech companies like Rent the Runway. Recently, her grandparents passed away within months of each other. This led her to develop a deeper appreciation of what the startup's services could mean for newly bereaved family members.
"What I really needed was everything that Tara brings to the table," said Del Percio. " In talking to her for literally five minutes about it, I said, why don't we join forces and do this ourselves and do something great together?"
They automated the myriad administrative tasks that go into settling an estate after a person passes away. This led to creating a toolkit that helps centralize document location, so nobody needs to frantically search through a house to find them.
Infinite Focus Schools
Ashley Williams started Infinite Focus Schools because she wanted to tackle the toxic stress that can make it difficult for students to learn. Williams used accelerators like JHU Social Innovation Lab and Loyola University Maryland's Baltipreneneurs to create her company.
The enterprise engineered what it calls "the self-care app for youth." This gives young people "mindfulness and emotional health software" they can use to make life's journey easier and more joyful.
Education isn't only about passing a test or writing a brilliant term paper. It's also about honing your interpersonal skills, managing emotions, and making good choices. Developing this social and emotional intelligence became the mission of William's company.
In 2018, Williams worked at Southwest Baltimore Charter School as director of climate and culture. While there, she authored and implemented a socio-emotional learning curriculum for pupils. However, the reception from her fellow instructors was less than enthusiastic because they saw it as one more thing they had to shoehorn in on an already hectic schedule.
Williams thought to herself: "How do we offer content, so it's not an additional burden to already burdened teachers?"
Williams saw a way to use technology to shorten the lessons to 10 minutes by using video. She resigned from her position to conduct more research into the matter. That's when Infinite Focus Schools was born.
She engineered a minimum viable product (MVP) and did beta testing with instructions all over the country. After a teacher presses play, content is delivered by students who are the same age, making the teaching more relatable.
On the app, teachers and parents can conduct an emotional intelligence assessment that generates actionable insights.
MindStand Technologies
While attending the University of Maryland, Baltimore County, this startup's three founders wanted to use what they learned to root out harassment and hate speech in online communities. On that day, MindStand Technologies was born.
It provides a digital platform to identify sexual misconduct, verbal harassment, and other societal ills that have migrated to the cybersphere. Recently, it won first runner-up honors and total cash prizes of $20,000 in a pitch competition for Black student entrepreneurs organized by Duke and North Carolina Central Universities.
The competition was hosted by The Center for Entrepreneurship and Innovation at Duke's Fuqua School of Business and North Carolina Central University's business school. Also partnering with the undertaking was the Duke Innovation and Entrepreneurship Initiative and Resilient Ventures.
The competition was designed to provide funding for Black startup founders, who only receive 1% of all venture capital backing. This phenomenon has led Black and Brown people to leave or avoid big tech firms in droves. Michael Ogunsanya, the CEO and one of the founders of the company, had this to say when asked what he thought constituted a great pitch:
"You have to tell a story. You have to be vulnerable. If you were in a place where you were out of luck, things just weren't going your way, where you just didn't have the capital, but you're here now pitching. That's a story. That's a story saying how you have this level of perseverance as a person."
Founders need to have the ability to tell the story of their company in a way that avoids too much technical jargon. This is a wholly unappreciated art form that can mean the difference between getting funded and being left high and dry when it comes time to hand out venture capital cash.
Parity
Bree Jones, the founder of Parity, came up with the idea for the startup because she wanted to allow legacy residents in disenfranchised communities to participate in the redevelopment of their neighborhoods. The enterprise does this by buying abandoned buildings and renovating them. This creates affordable homeownership opportunities for residents of that neighborhood.
Baltimore is a city plagued by a huge vacant housing problem and has watched as Black homeownership dropped precipitously. Parity wants to be an integral part of bringing abandoned parts of the urban landscape back to vibrant life.
The effects of redlining, the denial of services to residents of racially associated neighborhoods through the selective raising of housing prices are still being felt. That's true even though the practice was banned a half-century ago. Parity's mission is to curb the toxic cycle of buildings being left to decay until gentrification begins with the sudden emergence of a developer with deep pockets. The process ends with long-term residents being forced out of their neighborhoods.
Last year, Bree Jones won the $25,000 cohort prize at John Hopkins University Social Innovation Lab. She was voted by her peers as the award winner because of her work during the half-year-long program, the company's plans for future growth, and its potential community impact.
Jones had this to say about winning the prize:
"At the end of the day, it came down to them believing in me. Believing that what Parity is saying it wants to do, it can actually do. This award will help us reach that first milestone in a journey of many milestones."
This was a sweet victory for Jones, as she didn't get into SIL the first time she applied.
As part of the process of putting together the company, Jones conducted 40 interviews with Baltimore residents to help her understand the importance of a "co-creation mindset."
Rose Health
Kavi Misri, founder and CEO of Rose Health, began his startup after his own dismal experience with the mental health system. He learned how challenging it is for some people to receive mental health services in this country. Primary care physicians often end up treating mental illness—something for which they don't have much training.
The company offers a suite of tools for providers to help patients who, for whatever reason, can't visit the office a way to get the care they need. These tools include a patient monitoring app and a provider dashboard on which practitioners can receive patient updates.
"Having this solution allows for clinicians to stay more informed about their patients and see how they're progressing or regressing," Misri stated.
The enterprise's digital therapy tools help expand access to services, and in the process, empower patients to build resilience. The company's technology generates a score, assessing what could be warning signs of depression or mood disorders.
Rose Health couldn't have chosen a better time to come into being, with the pandemic forcing healthcare providers to embrace telemedicine options. Regulations over how patients can be seen are being relaxed because the crisis has disrupted the entire mental health system.
The company started at John Hopkins University while taking part in the institution's Social Innovation Lab. It also received assistance from Halcyon House, a DC-based accelerator.
The startup recently closed a $1.73 million seed round.
How your startup can be the next success story
If you want your startup to be a resounding success (like the ones in this article), there are things you can do to maximize the chances of this happening.
You can:
Get a co-founder (studies show that a startup with two founders significantly increases the odds)
Underpromise and overdeliver
Challenge conventional wisdom
Optimize every part of your hiring process
Hunt Club can help you with the last item on this "to do" list. We're ushering in the new age of recruitment with proprietary processes that can beef up your talent pipeline. This means you'll have a steady stream of high-caliber candidates to fill all your open roles.
While there are no guarantees in life (especially when it comes to startups), we can significantly increase the odds that you'll get the talent you need to take your startup to the next level.
Get started today!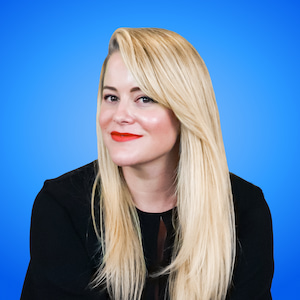 Amanda Price
---
Stay updated. Subscribe to our blog.