Every year, hundreds of thousands of people gather in Austin, TX to celebrate the convergence of tech, film, and music at the annual SXSW festival. What started as the largest music festival of its kind has now grown into one the top destinations for entrepreneurs from around the world to showcase their products, share new ideas, discover new interests, and network with other professionals who share a love of forward-focused technology.
I attended SXSW this past March and am excited to share three highlights from my week that showcase some of the incredible companies demonstrating boundless curiosity and creativity of the human spirit. - Chris Bordeaux, General Manager at Hunt Club
1. A greener world is within reach.
CarbonClick is a company that empowers businesses and individuals to tackle climate change by making carbon offsets simple, trustworthy, and cost effective. This ranges from helping people track and control their carbon footprint, to finding cleaner transportation methods, to connecting millions of people to projects that reduce pollution and support forest regeneration and conservation. By working together we can better support the planet.
Another innovative, green company, Radia, is looking to change how the world flies. A collection of employees and engineers from Boeing, Airbus, Blue Origin, and others have come together to create a more energy-efficient cargo plane. Their objective is to drive the future of transportation with an accessible green option.
PipeDream Labs is crafting a fast, green, and clean solution to the never-ending deliveries taking place around us every day. In a world where we can order just about anything online, it's more important than ever to cut down on carbon emissions from shipping, and maybe cut down on the traffic as well!
PipeDream is in the process of creating a network of underground tubes that offers near-instantaneous delivery of objects to and from homes and businesses.Their pods are designed to travel through standard 12" PVC/HDPE pipes, just like what is already used for sewage and water main lines. These pods are capable of 75 MPH speeds and can carry 28 liters of volume (or 39 bananas)!
2. The future is holographic and telepathic.
Winner of SXSW's "Innovation in Connecting People" award, Proto aims to get us one step closer to living in Star Trek by creating a device that lets people "beam" themselves to an alternative location, allowing them to interact live with people by creating a full-body hologram. The dream for Proto is to facilitate communication that adds a new connective element, in which previous virtual methods are lacking.
Creating a brain-computer interface that takes ideas straight from thought to your computer, Petal is transforming how we interact with technology. Petal is a neuro-tech company that enables telepathic-like communication between the human mind and software. Their technology is built to translate brainwave data into real-time. When I first heard about their mission, I immediately asked if they had a prototype. I put on a headband and played Mario Kart, without a controller, just by thinking!
3. Apps enable us to develop content and community.
Fireside is an interactive platform that allows creators to broadcast live audio and video content. Co-founded by Mark Cuban and Falon Fatemi, content can be simulcast to other social networks, streamed live in the app, recorded, saved, and edited for distribution. Fireside is attempting to capture the magic of live performances, while combining it with the ability to share with others more easily. As a creator, you can track consumer interactions live through their sophisticated analytics to better understand which types of content is resonating with your audience.
EarBuds is a company that allows you to stream your music live for others to listen in from anywhere, even on different streaming platforms. The app allows you to build joint playlists to share with your friends - essentially a modern take on mixtapes. Find out what kind of music your friends or favorite celebrities are enjoying at the moment with just a few clicks on the screen. But that's not all... wait until you see what's next for EarBuds!
Audio Up is podcast production platform that is building an ecosystem of IP. AudioUp hosted a memorable event showcasing live audio with founder Jared Gutstadt rocking out with rising country music stars Scarlett Burke and Abby Anderson.
Feeling inspired? Are you building a high-growth tech company like this list of rising leaders? The secret to becoming a unicorn is top-tier talent.
Powered by innovative technology and a network of 13,000+ global industry leaders, learn how Hunt Club can connect you with the most qualified talent.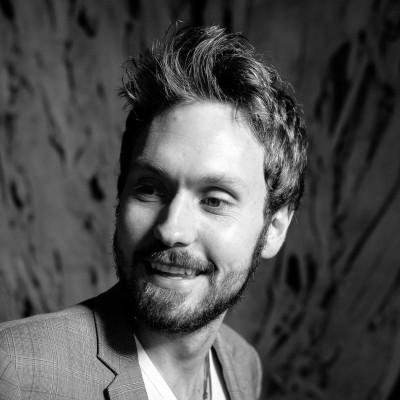 Chris Bordeaux
---
Stay updated. Subscribe to our blog.